Big Brother Naija 2021 housemate, Angel, recently had a conversation with fellow housemate Pere and Liqourose over her close friendship with Yousef.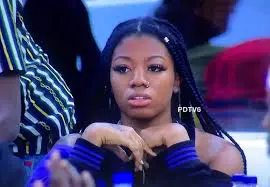 She said Pere and Liqourose are spoiling her market over her close relationship with fellow housemate Yousef.
According to her, the housemates were advising Yousef not to succumb to her strategies and she said she actually doesn't care about it.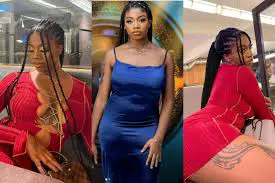 She said, "For what reason did you people advise Yousef not to succumb to me? I don't care about it. You all are spoiling my market."
In response to that, Pere said that he wouldn't succumb to Angel due to the fact that he likes Maria.
According to Pere, he said Maria was the only lady he ever cherished and even if she has been evicted he still prefers her to Angel.
Before the conversation, Angel was very tenacious to Yousef during the Jacuzzi party and she later discussed about her plans for him.