Days after Sheikh Ahmad Gumi visited Sunday Igboho's hometown in Oyo State, the Yoruba nation agitators have revealed their intention to hold another rally in the same place. According to the information shared by Sunday Igboho's spokesman on Facebook, the rally will start by 10am on September 11, 2021.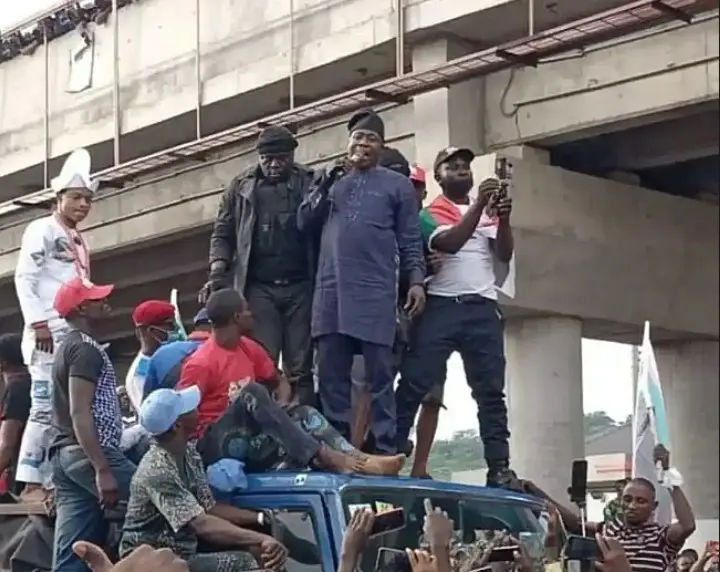 The Oduduwa Republic agitators have held several rallies across Yoruba-speaking states. This agitation for an independent Yoruba nation seems to have reduced following the arrest of Sunday Igboho. Recall that the Yoruba nation agitators have protested both in Nigeria and some other countries to demand for the release of Sunday Igboho.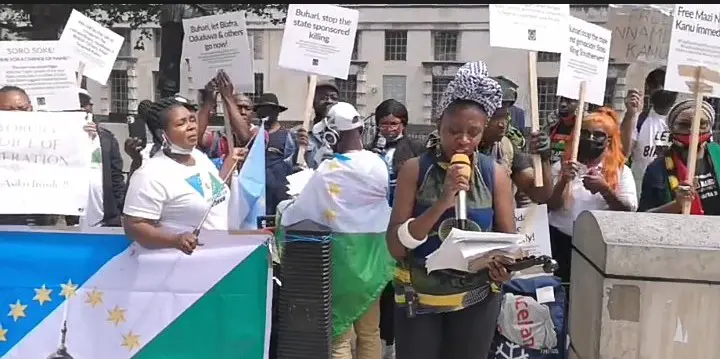 Supporters Of Sunday Igboho Demanding For His Release In London
(Credit: Koiki Facebook)
Until his apprehension in Benin Republic while on a journey to Germany, Sunday Igboho was a prominent figure in the movement having appeared in some Yoruba nation mega rallies. The agitators have now refused to be limited by Sunday Igboho's detention as they are set to protest in the activist's home state.