Rivers State Governor, Nyesom Wike, may end up reconciling with his predecessor and political foe, Rotimi Amaechi, if things do not work out for him at the Peoples Democratic Party.
Nyesom Wike is bent on ensuring that the embattled national chairman of the PDP, Uche Secondus, is removed. The Rivers State governor had earlier said that the PDP has a leadership problem, he said that the party chairman and his cabinet should be changed because they may not be able to lead the party to victory in the 2023 general elections.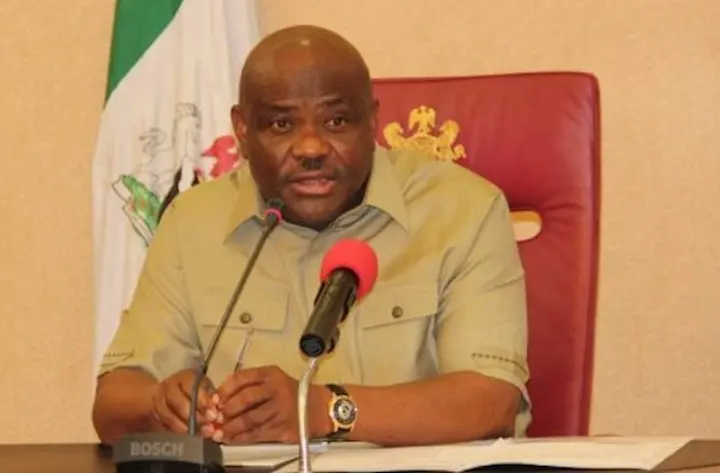 (Nyesom Wike. Credit: Daily Trust)
I feel that Uche Secondus may return to his office as the national chairman of the PDP, and if this happens, Wike may not be comfortable remaining at the PDP.
A report by Legit.ng says that the leadership of the PDP had called on Nyesom Wike to withdraw the court case against Uche Secondus.
It may be possible that chieftains of the PDP want Uche Secondus to continue as the chairman of the party and this may affect Wike's influence in PDP.
The Rivers State governor may eventually reconcile with the Minister of Transportation, Rotimi Amaechi, in order to defect to the All Progressive Congress. You may feel that this is impossible, but this is politics and there is no permanent friend or enemy.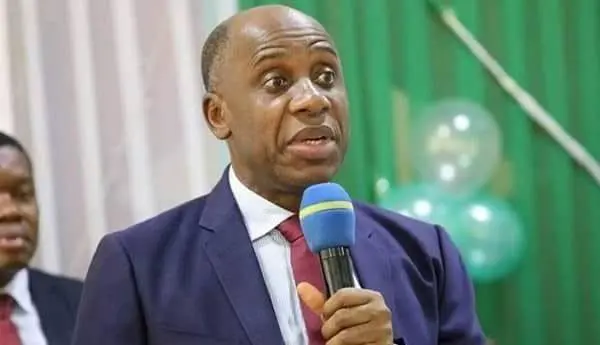 Wike and Amaechi can reconcile as long as their political interests can be protected and promoted. If the likes of Godswill Obot Akpabio and Bello Matawalle could defect from PDP to APC, Nyesom Wike can also defect.
I do not feel that Wike will be comfortable at the PDP with Uche Secondus as the chairman, this is one reason I feel that he may defect from the PDP to the APC.
If Wike and Amaechi reconcile as I have predicted, Rivers State may become a full APC state for the first time since 1999.
Dear readers, do you see the possibility of Wike reconciling with Amaechi and defecting to the APC?
Please share your thoughts by commenting below and also share this post.