Many Nigerians may be wondering why many Northern Governors have not backed Governor Nyesom Wike on the issue of Value Added Tax (VAT).
Wike only got the backing of Governor Babajide Sanwo-Olu of Lagos State on the issue. Lagos has passed the bill on VAT into law and the state has also joined as a party in the suit to challenge the federal government which is backing the Federal Inland Revenue Service (FIRS) to continue to collect the VAT from states.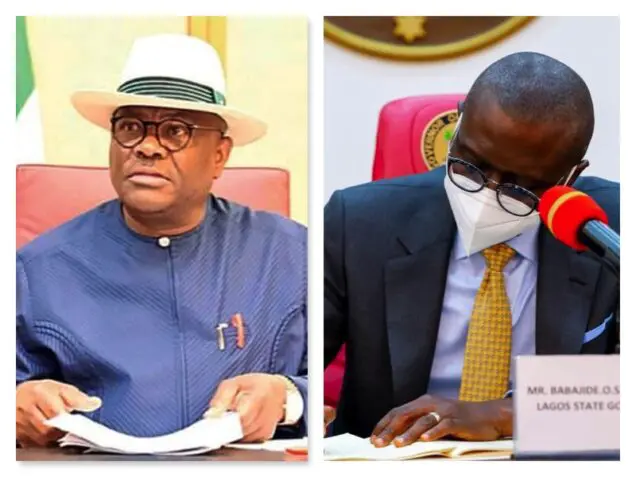 According to different reports, States such as Delta, Edo, Osun and other Southern States are considering the bill with a view to adopting and signing it into law. On the other hand, many Northern states seem not to be interesting in joining Wike to fight the cause.
The only exception so far in Governor Samuel Ortom of Benue State who openly supported Wike and Sanwo-Olu on the issue. But, Ortom is yet to sign the bill into law or join Benue in the suit pending before the Court of Appeal. This article will discuss some reasons why many Northern States have not backed Wike on this issue..... Advance Reading For More Details.nn
Share to others