Wait Until You Are No Longer Beneficial To Them, Reno Reveals How To Know Your Friends True Color
Many of our friends are just sticking around us because of the material benefits that they can get from us. That's why in today's society, a true friend is hard to find.
There is a saying that a friend in need is a friend indeed, but most friends only want to be around when the going is good and will never be there for you in times of your need. In the world today, a true friend is hard to find.
We know that people are still going through their problems and have their issues to solve. But there is a friend that will help in times of difficulty, and that particular friend is hard to find this day.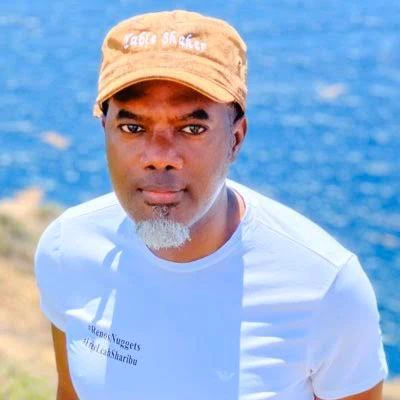 Reno Omokri made it known that it is only when we're no longer beneficial to our friends that we will see their true colors and know who they are.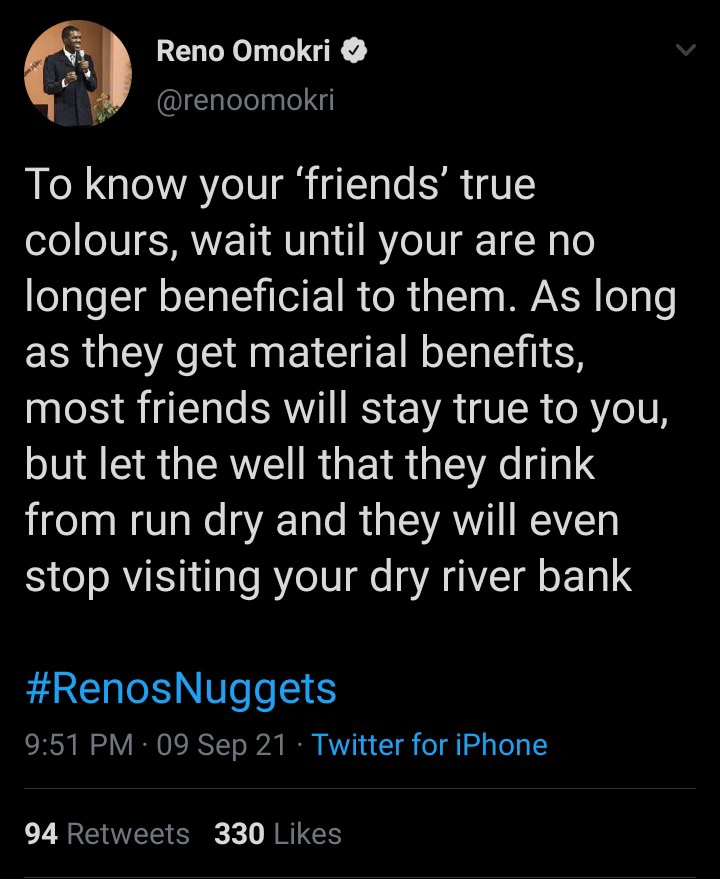 As long as they still get material benefits from you, they will still stay true and loyal to you, but once the well they drink from runs dry, then you will see them for who they are.
Most of them will stop visiting, stop calling, and will even stop taking your calls. This is life, and we must choose our friends wisely.