Ugwumba Uche Nwosu has today, Thursday September 16, 2021, met 20-year-old Aeronautic Engineer, Kenneth Akobundu in Owerri, the Imo State State.
The meeting with the promising young man which was in the early hours of the today, offered Kenneth the opportunity to thank Nwosu who had awarded him scholarship after seeing his crafts on Social Media.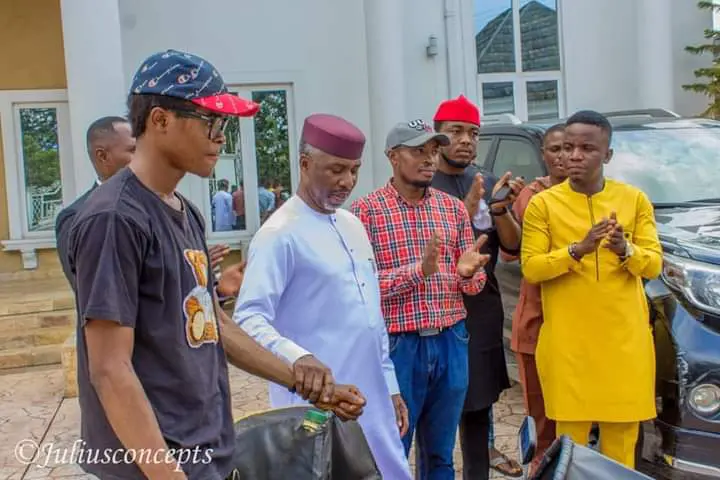 Uche Nwosu who was visibly happy on meeting Kenneth Akobundu for the first time and urged him not to relent on what he is doing as greater days are yet to come.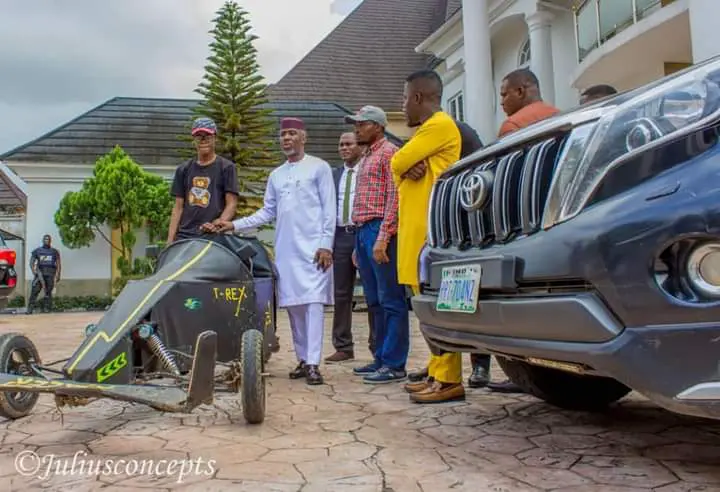 It would be recalled that the Ugwumba Centre for Leadership Development in Africa in collaboration with its partners awarded a scholarship to the young man, started a business for him and would be sending him outside the shores of Nigeria before month end to further up his skills on aeronautics engineering.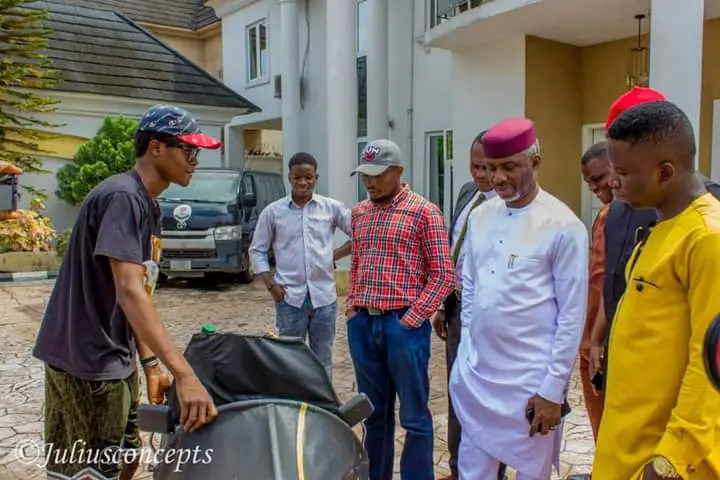 The young man had built aeroplane, cars and other impressive things. In these pictures with his benefactor, the young kenneth also displayed the Formula 1 vehicle which he constructed.