Many politicians who have interests in contesting for the Office of the President of Federal Republic of Nigeria have, strategically, commenced political activities to actualise their ambitions.
Interestingly, there are other politicians who might not have shown interest but are being persuaded by his loyalists or group of people who find him worth it.
However, there are many presidential candidates whose political influence and administrative charisma did not worth being a President of a great nation like Federal Republic of Nigeria.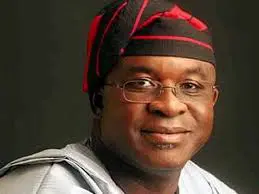 Photo: Senator David Mark, culled from the Vanguard
One, former President of the Senate, Senator David Mark might have publicly shown, but he is being, undoubtedly, linked to the 2023 presidential race.
Some fellow citizens or political followers of some particular political interest have being calling on Senator David Mark to contest the 2023 Presidential Election.
The fact is that Senator David Mark is not politically viable and logistically on ground to gather be a competitive presidential contest.
Senator David Mark has never contested political position out of his Senatorial District. He has not been able to subject his political popularity to a wider space test.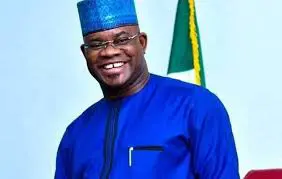 Photo: Yahaya Bello, culled from the Nation
In his first election as Kogi State Governor, he was actually not on ballot. Late Abubakar Audu earned the great electoral value, alongside Hon. Faleke. Yahaya Bello emerged as an emergency Governor.
Despite being a Lucky Governor, Yahaya Bello find it difficult to, easily, poll to victory.
What is the political dispensation of good governance that is currently ongoing in Kogi State, today, which may necessitate the agitation for Yahaya Bello's Presidential Ambition?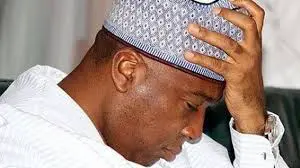 Photo: Bukola Saraki, culled from the Tableshakers
Third, former Kwara State Governor and one-time President of the Senate, Bukola Saraki is being considered by many loyalists to contest for the President of Federal Republic of Nigeria in 2023.
Bukola Saraki could be considered as a politician who may, probably, lure the country into another power tussles by the stakeholders of the Nation.
Senator Bukola Saraki does not have an influential character that may win him, the supports of the major political gladiators in the country.
The rate of development pace recorded by Kwara State under the administration of Bukola Saraki as Governor of Kwara State may, probably, not qualify Bukola Saraki as a formidable presidential candidate of any political party in Nigeria.
There is no doubt, the administrative achievements, political records and political influences of a presidential candidate are parts of the factors that may be considered in the course of picking presidential candidate of a party.