Anthony Joshua just dropped another bombshell on his social media page an hour ago, the unified heavyweight boxing champion was seen in full gear wearing a head and groin protector obviously doing a sparring with someone. While posting these photos of himself training, he added a caption which says, "Strategic warfare". This statement coupled with his sparring pictures points to the fact that he is really trying to beat his opponent with his technique and not his strength.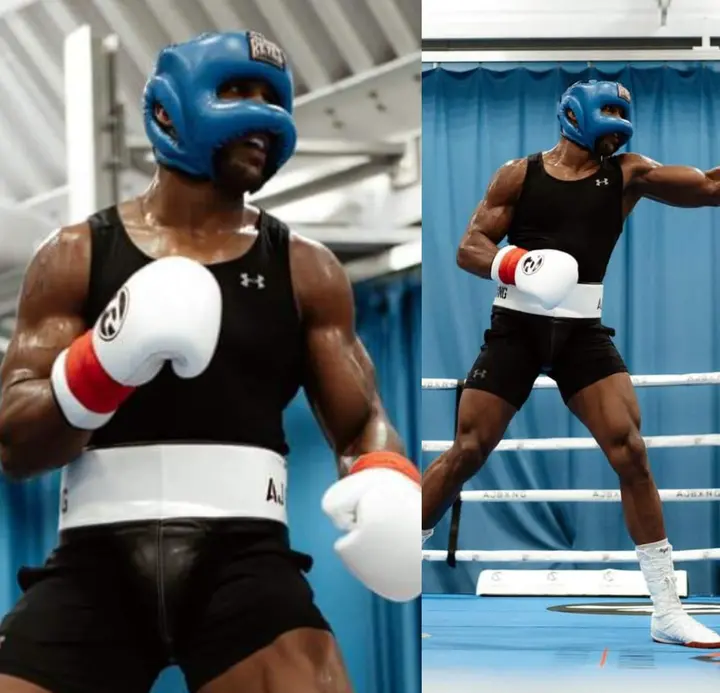 Fans have expressed worries over the past few days since he reduced weight in order to match up to his opponent, although his weight loss doesn't necessarily mean a decrease in his punching power. Some fans are of the opinion that having excess muscles equals greater strength.
But the reverse is the case because having a muscles would mean he would require more oxygen to fight as the upcoming battle in the ring draws on. However a certain fan of his would seem to be obviously dissatisfied with his recent build throw shades at him by saying, "They will knock you down, you should focus on modelling and body building not boxing".
And another said, "Looking very lean. Can't wait to hear what he weighs", all these various reactions to Anthony Joshua's weigh has been the most discussed issue by fans even more then the fight itself.
Check out the screenshots of his photos below.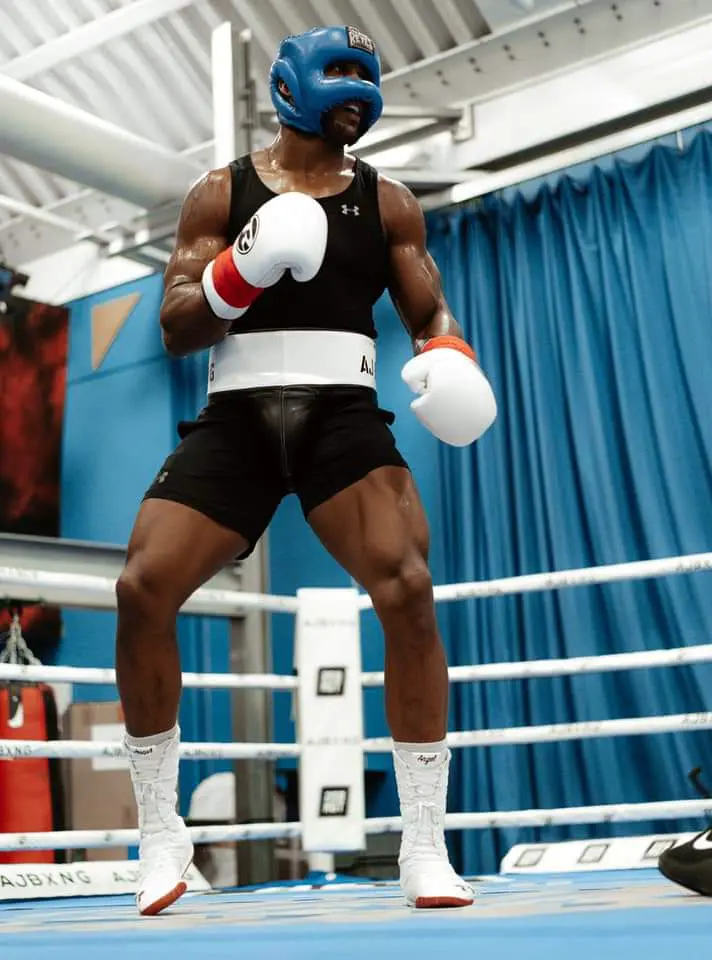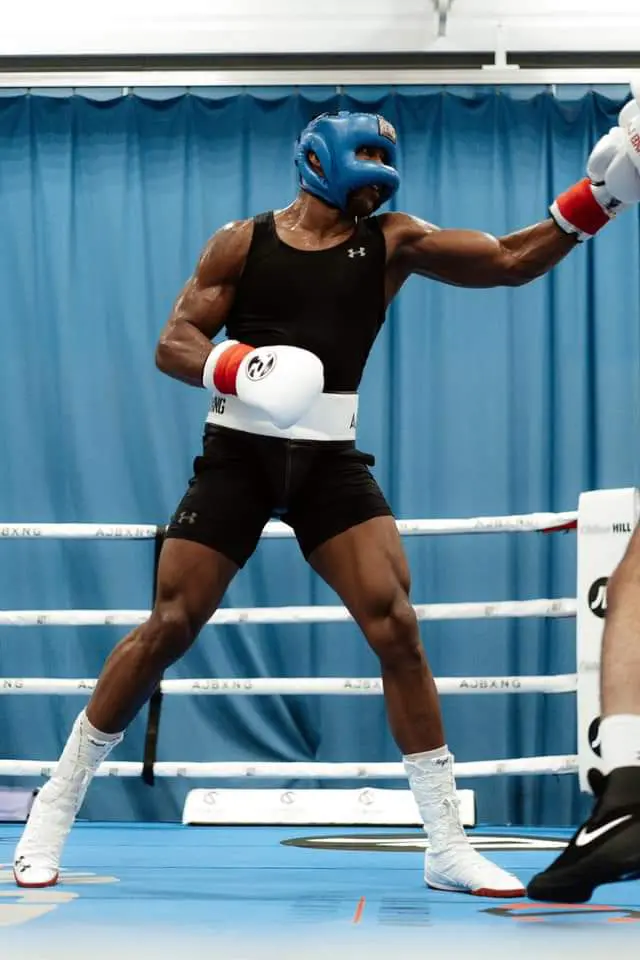 Check out the screenshots of fans reactions below.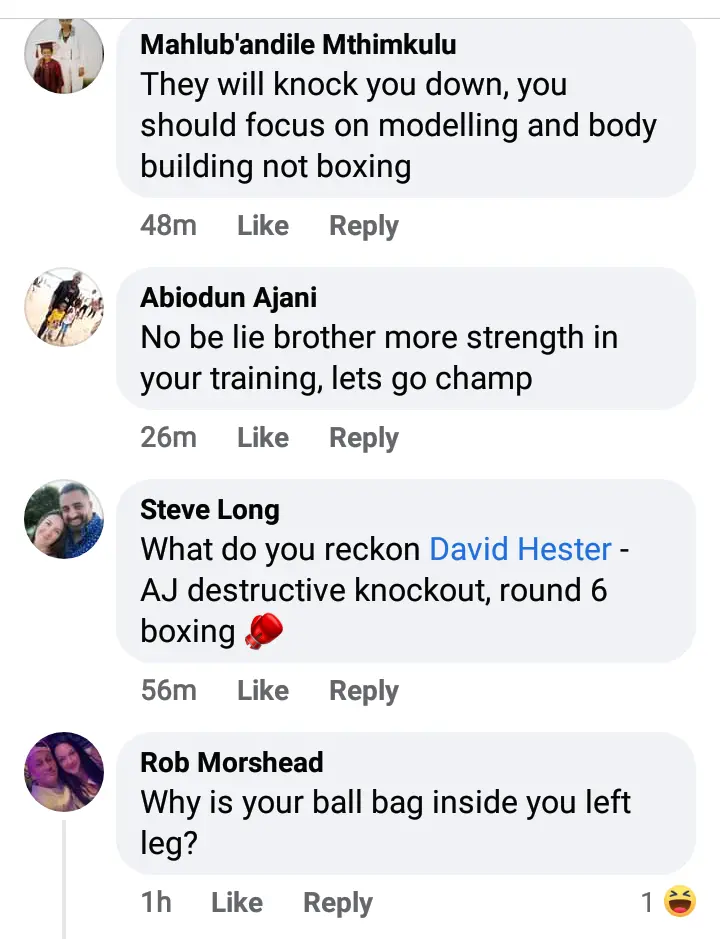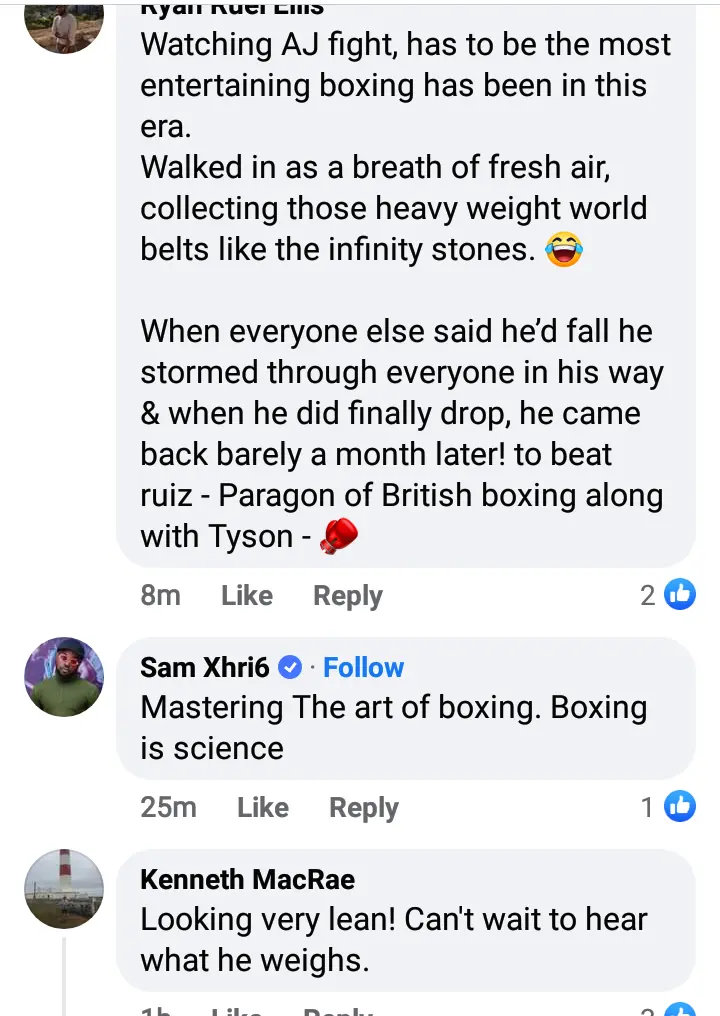 So what do you think about what that fan said? Do you believe that Anthony Joshua needs to quit boxing? Share your thoughts with us in the comment section.