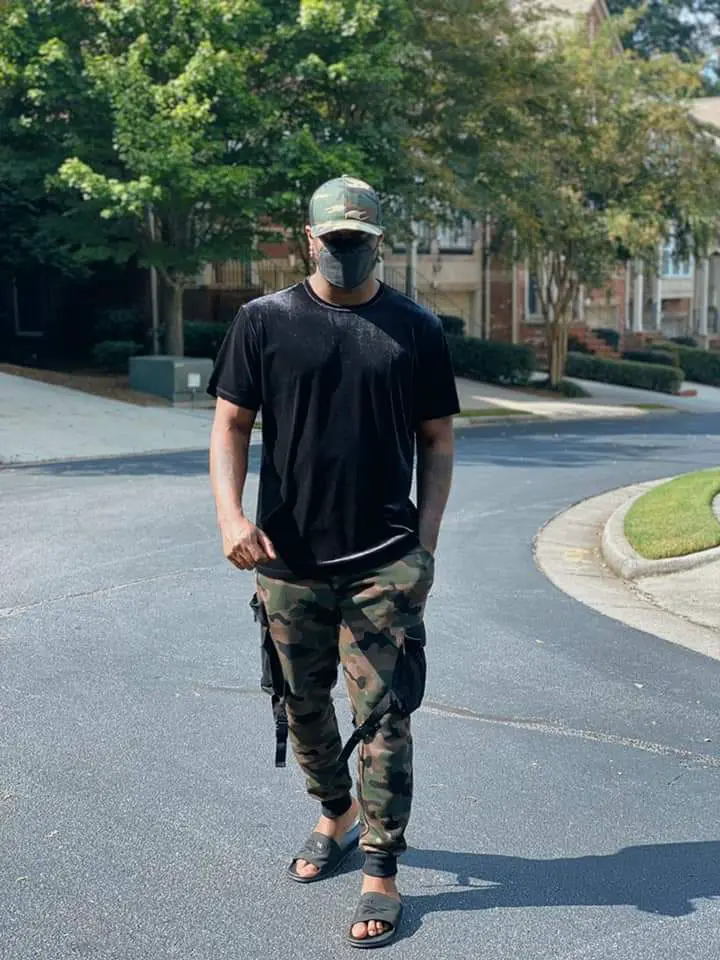 It seems Mr P is having the time of his life as he tours some parts of the United States of America with his family, just a few minutes ago he posted some pictures of himself rocking a black T-shirt with some camouflage trousers and cap. This recent photo sparked some much reactions from fans as they commented about it which some of them joking about how wearing that could get him in trouble in Nigeria.
But it wasn't his photos that was the main source of controversy, because he also shared a post which got many fans reacting. He said, and I quote, "One Man full of courage is stronger than an army full of Fear!…. I don't stop when I'm tired, I stop when I'm done….. I'm just getting started".
Mr P's recent tour is indeed a big deal for him as he works to gather more fans and opportunities, his post had another meaning to Fans as they spoke about his split with his brother, Rudeboy. A fan of Mr P said this about his recent achievement in reaction to his statement, "They thought you can't do it or continue without Rude boy but here you are making the world proud, I love you bro".
Check out the screenshots of his post below.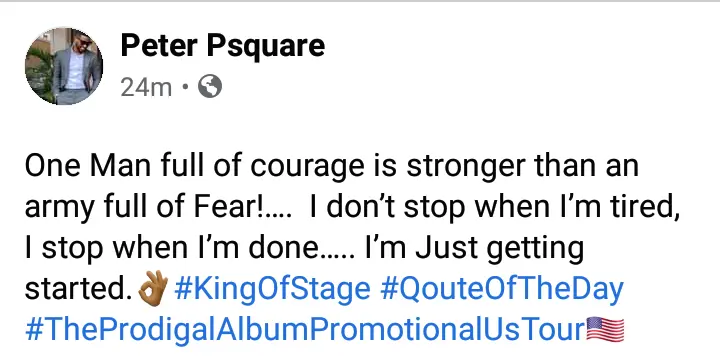 Check out the screenshots of his photos below.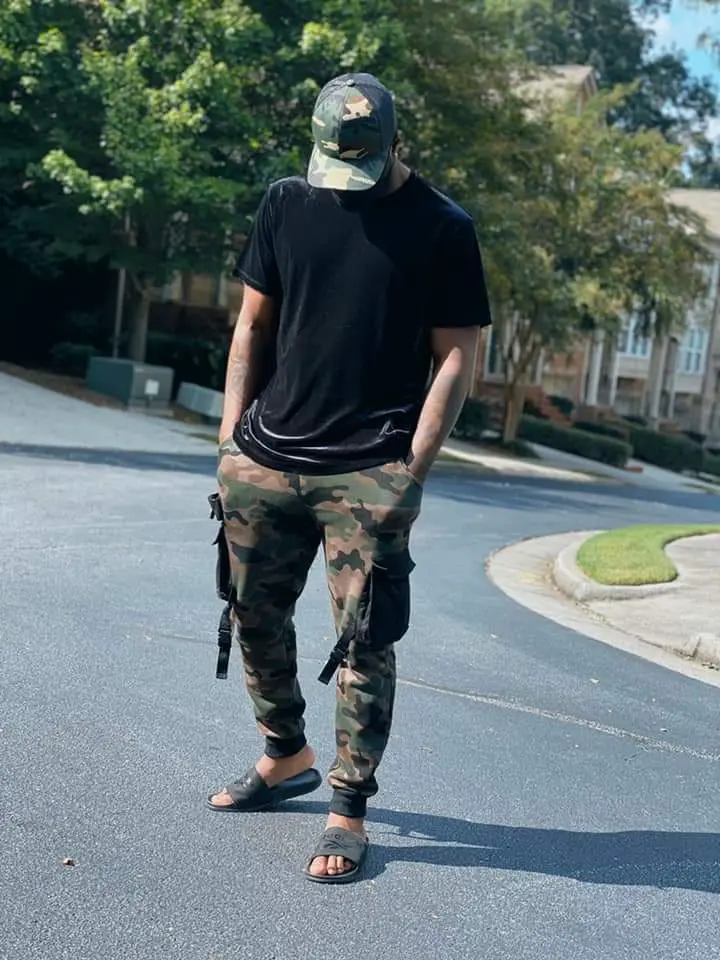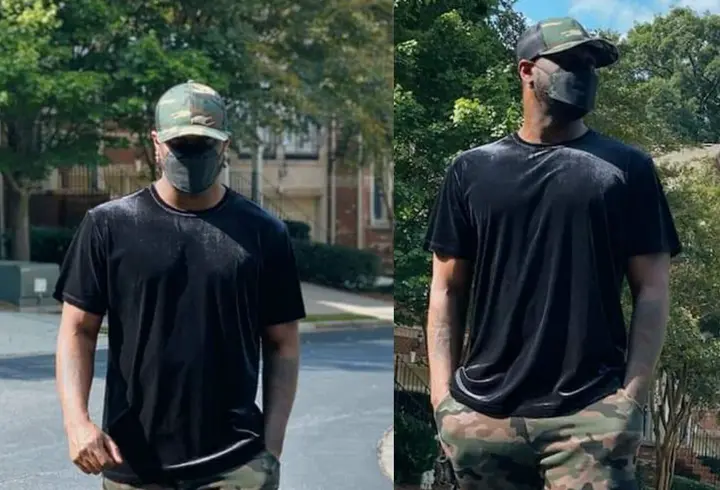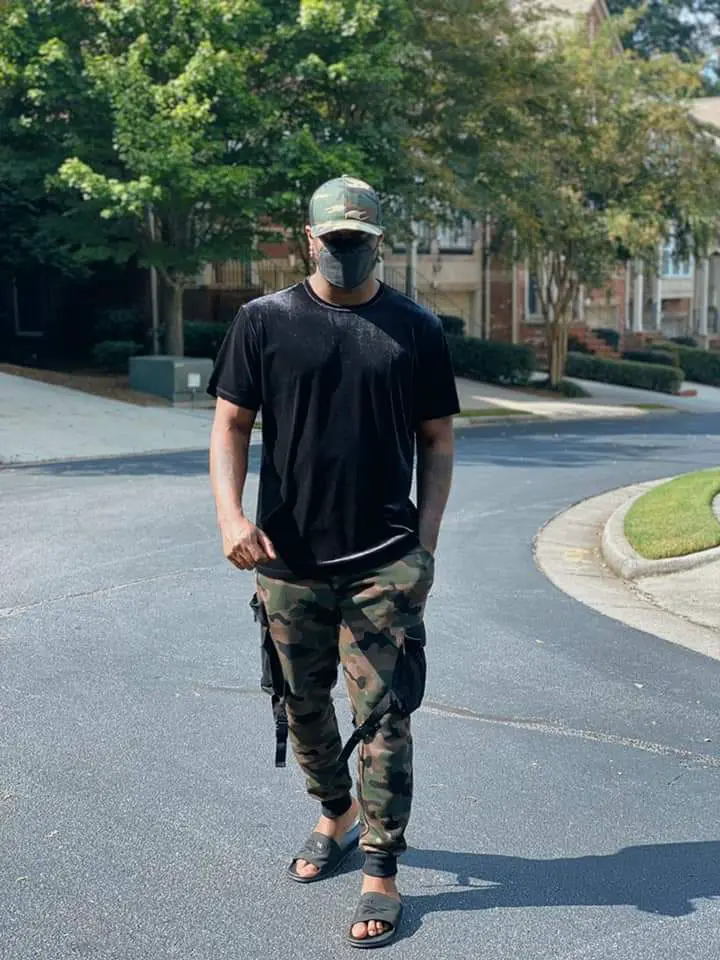 Check out the screenshots of their reactions below.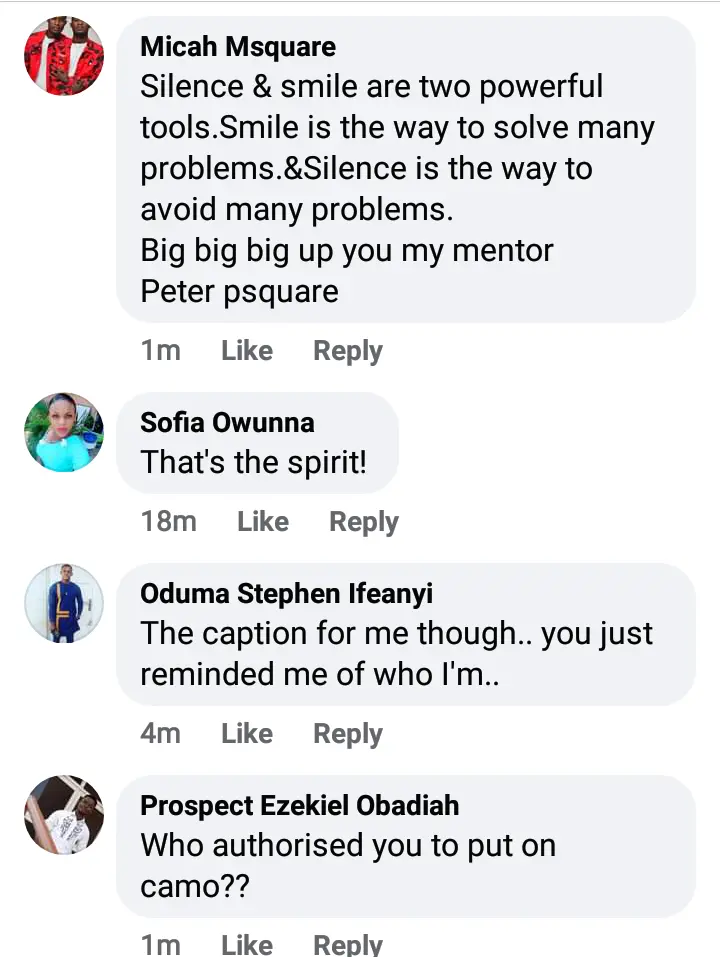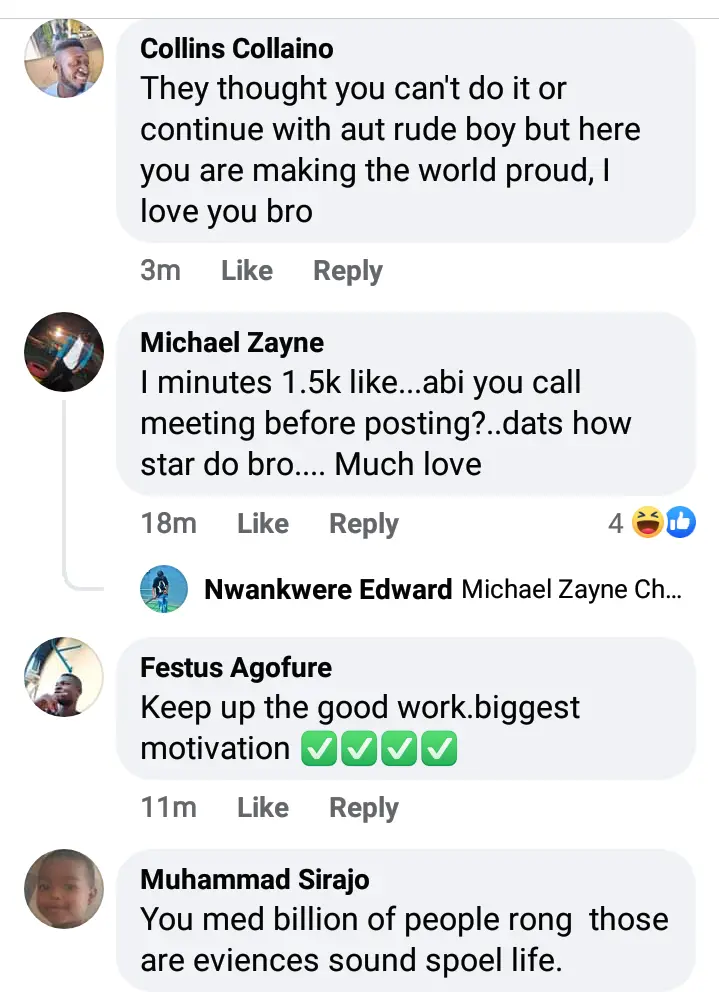 It would seem that the Psquare split is a blessing in disguise for Mr P as he has only continue to grow without his twin brother, and many fans notice this quite well and are not afraid to mention it.