Chelsea defender and England professional footballer Reece James have revealed that his 2020/2021 Champions League winning medal have been stolen.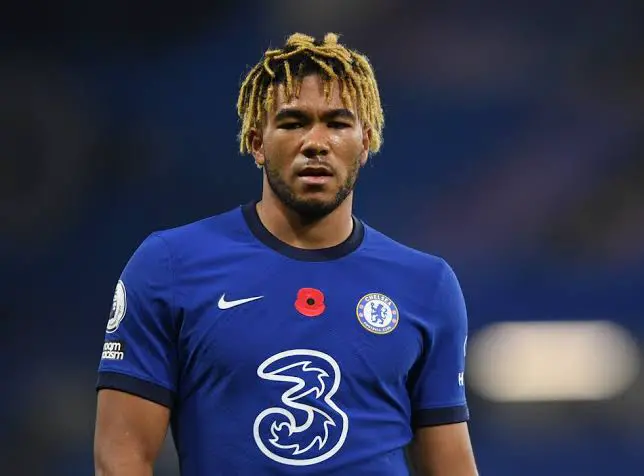 According to James, the ugly incident happened when he was out on duty for Chelsea in their home match against Zenit Saint Petersburg on Tuesday (Chelsea won their first Champions League match this season by a goal). The robbers stole his Champions League winning medal, Super Cup winning medal, Euro 2020 runners up medal and few of his personal belongings.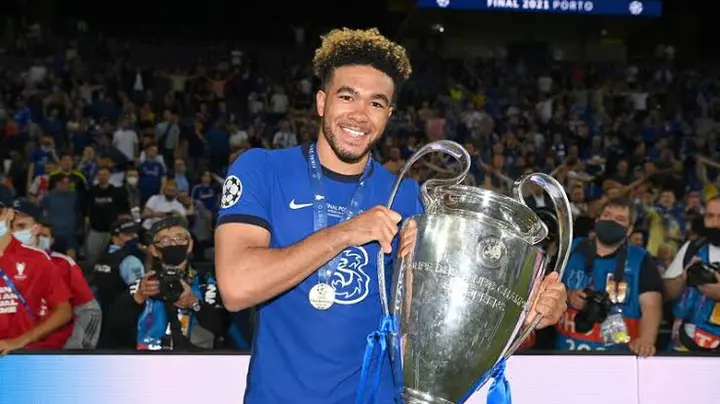 "I'm appealing to all my Chelsea and England fans to help identify and turn the individuals who did this to the police. The police, my advisers and Chelsea FC are all behind me as we have firm leads on who the perpetrators are. We are closing in on them." James official social media post reads.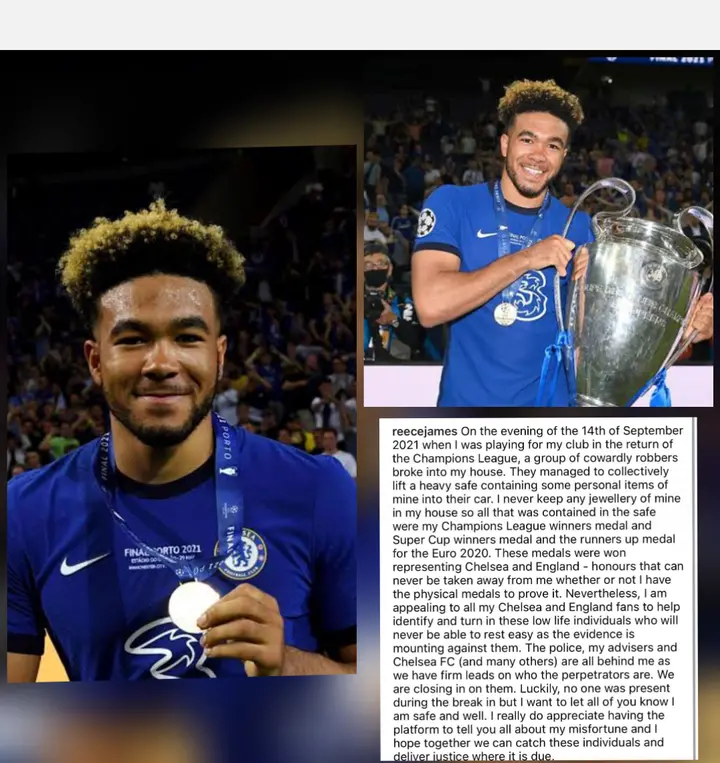 Regarded as one of the best right backs in the Premier League, James have all Chelsea's match this season, as he scored a wonderful solo goal against Arsenal few weeks ago (Chelsea won the match by 2 goals to nothing).