It is because of technology that we now get to see many changes to the various means of transportation and how various vehicles are modified for our basic needs.
Bus service is one of the most common means of transportation and different manufacturers are making busses which can accommodate a large number of passengers and which will give them maximum comfort. However non of these busses is as big as the Auto Trim Extra-grand which is one of the biggest buses.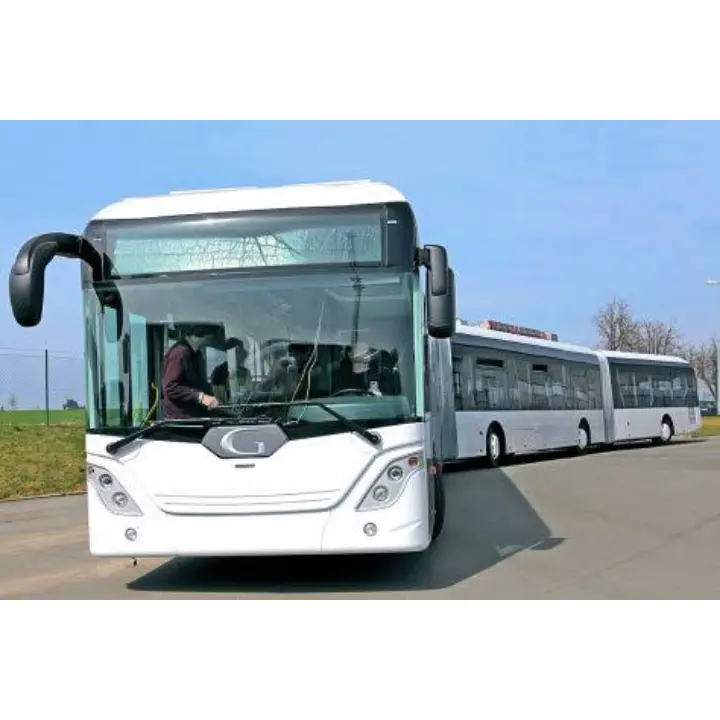 The Auto Trim Extra-grand is a hybrid engine bus with 5 Axles, it is about 100ft in length and it is made up of three sections that can accommodate up to 256 passengers.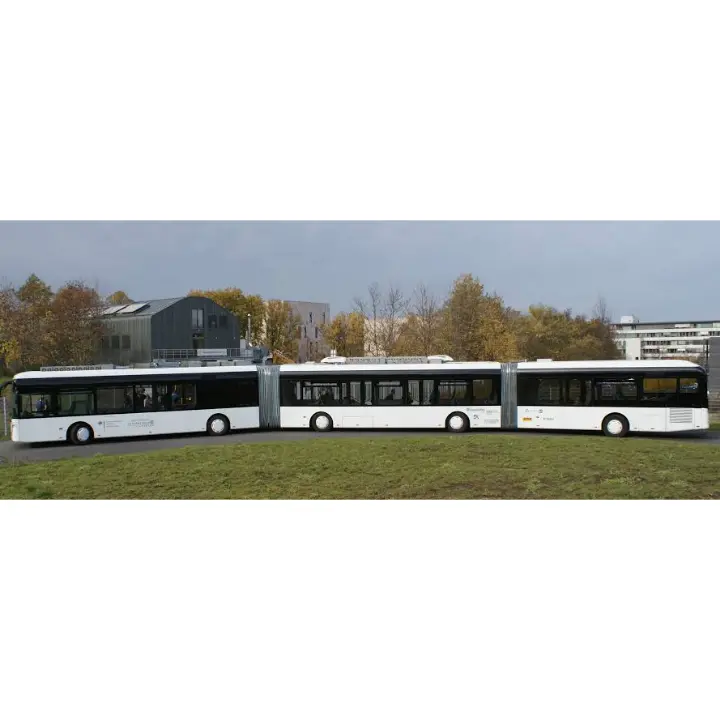 This bus was based on a concept of a vehicle that was made by Fraunhofer IVI, in this, he tried to mix the road-bound transport system with the advantage of rail transport. The result was what brought this innovative vehicle to life.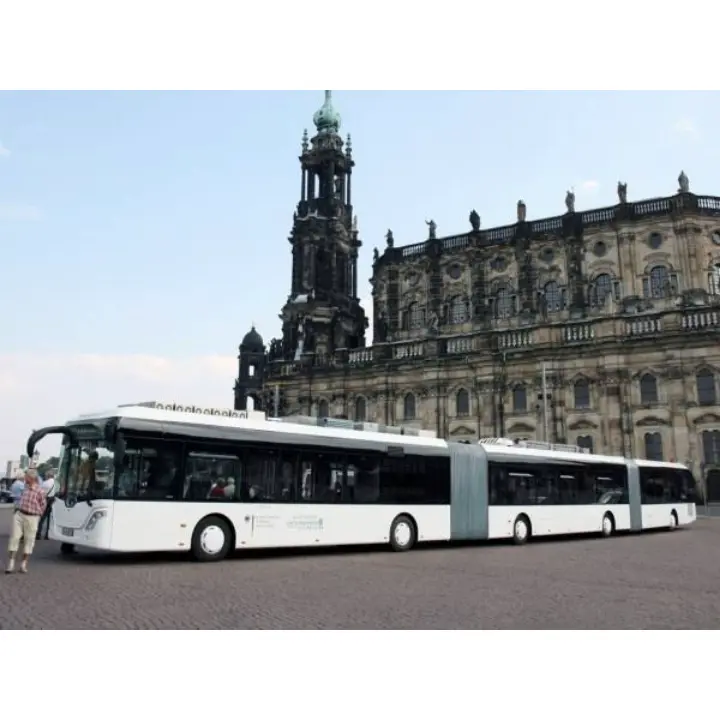 This 3 segmented bus is currently the world's longest bus with a length of 30m, a width of 2.5m, a height of 3.4m and a total weight of 27,320 kg. The passenger compartment of the bus comes with Convectors which are integrated with fan coolers, it also has an optional air conditioning system which is mounted on the roof.
The driver station also comes with both air conditioning and a heating system, these systems are operated by the driver through the control unit.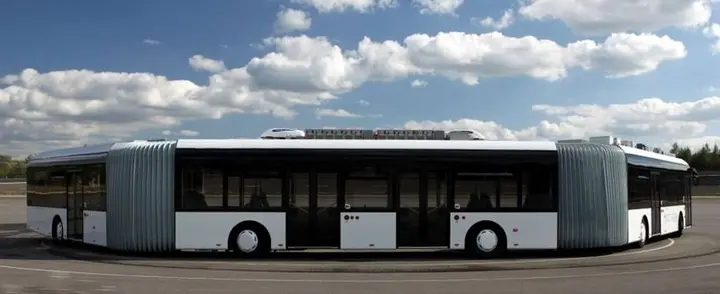 When you see this bus from a particular angle it looks like a normal bus suddenly you get to see the articulated part and you eventually see other sections of the bus, now you get to know how similar it is to a train.
Some of the equipment which is used for trains are integrated into the bus and it was designed to be used for urban areas where trains won't be fully functional.