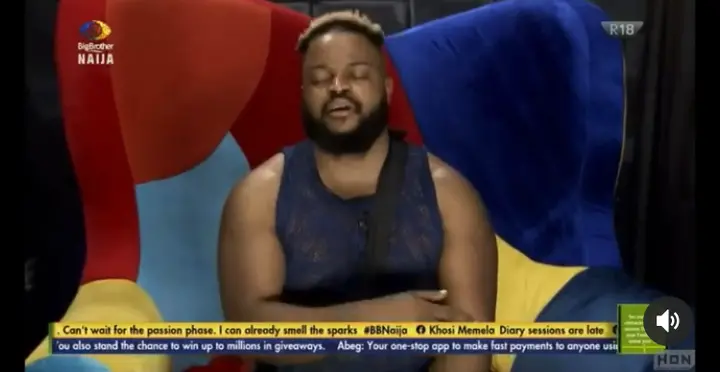 WhiteMoney reveals his relationship with the Lord, the East, and the West in his diary session.
The camera focused on WhiteMoney during his diary session with big brother. Big brother decided engaged WhiteMoney in a discussion about his stay in the house. How the house has affected him positively.
"I'm always grateful for this platform. Like I always say. The Lord begat me, the East gave birth to me, and the West made me. Big brother is in the west. Entertainment is in the west." -WhiteMoney says.
WhiteMoney is a grateful soul who is forever grateful for staying in the big brother's house. He talked about how the house has reshaped him to become a better person. And how the house has inspired him to showcase some of his hidden talents.