Some Pastors' Wives Are Worse Than Satan ~ Apostle Johnson Suleman
The pastor and founder of Omega Fire Ministries International, Apostle Johnson Suleman has said that some pastors wives are thorns in the flesh of their husbands.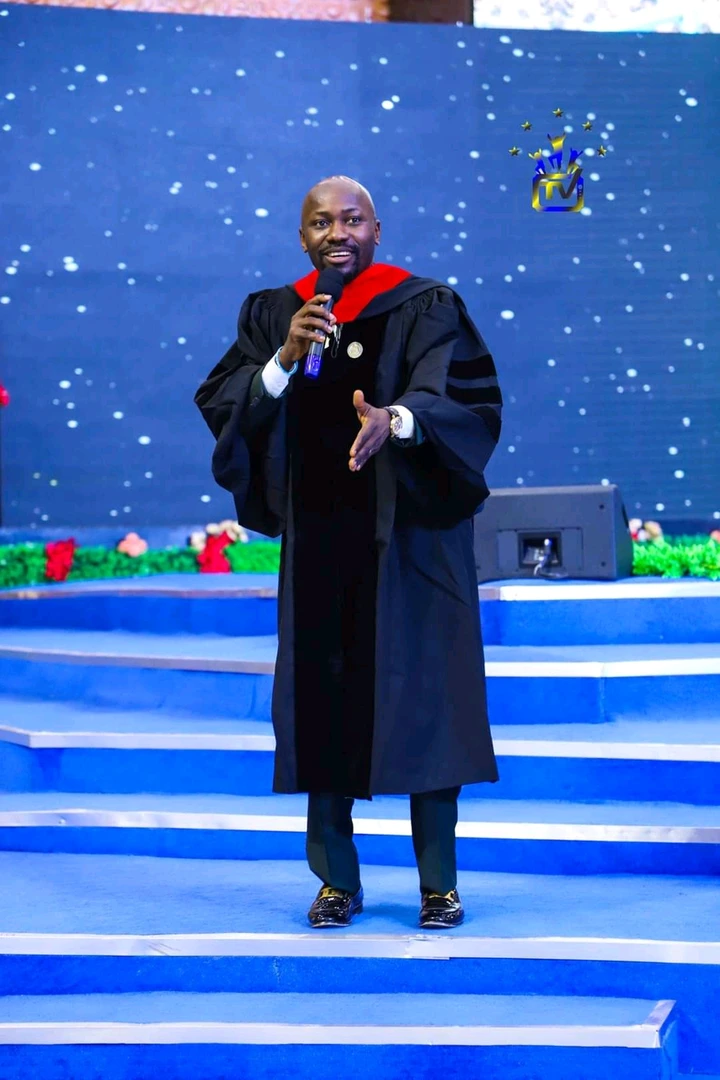 He stated this while preaching during the graduation ceremony of Omega Bible Institute International Concoction Ceremony which took place on Friday 10th of September 2021.
Apostle Suleman admonished the male graduands to be wary of the kind of women they will marry as wives. He warned them that if they marry good wives, they have prayer partners, but if by mistake they ended up marrying bad wives, then, their wives will become their prayer points.
"If you marry a good wife, you have a prayer partner, but if you marry a bad wife, you have a prayer point. He told them the story of a pastor colleague of his whom he said once sent him a text message requesting prayers for the death of his wife." Suleman said.
He went further to tell them that some pastors' wives are very bad. He said if they knew what some pastors' wives do, they would support the pastor who wished his wife dead. He revealed to the young graduates there are some pastors' wives who... Advance Reading And Watch Video For More Details..nn
Share to others