A lot of people have reacted to the story of twin brothers who married the same woman as their wife. This is something that is so unusual, and it has caused mixed reactions online. Of course, some people find it abnormal, but I realized that a large number of people don't have any problem with that.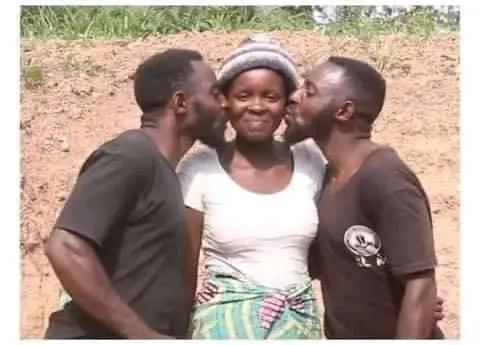 Image credit: Zimbabwe Today
The woman who is identified as Marie Josiane got married to the twin brothers. She claimed she fell in love with them after staying with both of them.
She didn't fall for both of them at the same time.
According to the lady, she initially married the elder twin alone due to how the man treats her like a princess and gives her wonderful treats. Since they were both staying with the other twin brother who happens to be the younger one.
The other twin brother also started treating her in a special way, just the way his twin brother treats her. As a result of that, she also fell in love with the other twin brother, and they got married too.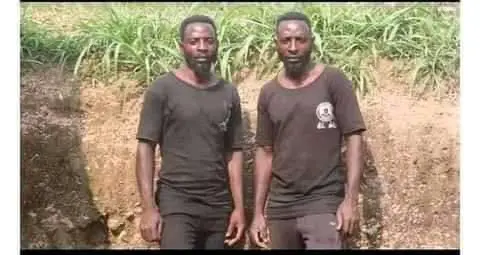 Image credit: Zimbabwe Today
The lady revealed that they have been able to live together in peace and harmony for two years now, and there is no form of hatred, jealousy or envy between the both of them.
When she was asked if people are not against their relationship, she revealed that the love they have for one another got them going as it makes them turn deaf ears to whatever people are saying about them in the village.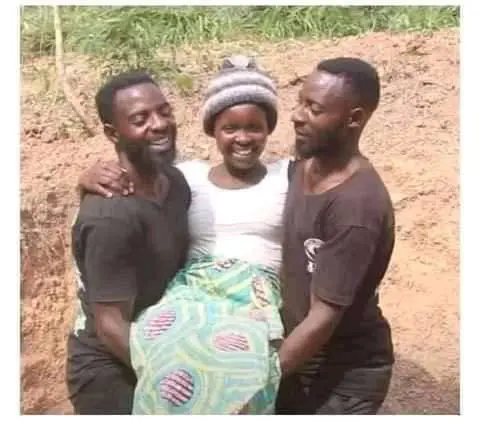 Image credit: Zimbabwe Today
I was flabbergasted after reading this story because it seems like there is nothing love cannot do again on this earth. Some people will say that love only is not enough in a relationship, but right here it looks like the love is what keeps them going
So, the question is should these lovers or this type of love be encouraged or criticized?
What do you think about this?