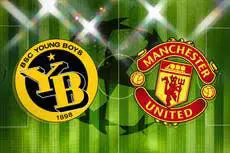 The Champions League of the 2021-2022 just kicked off, as Manchester United were hosted by Young Boys. There are prominent events in the game.
Below are important statistics in the game;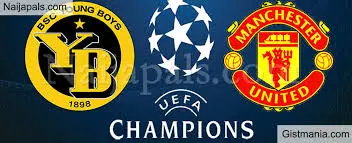 #1. A total of eight shots were fired by Young boys, while Manchester United managed to get two shots. It is actually not a good day for the Young Boys as they have only two shots on target, but Manchester United's two shots in the first half are actually on target.
#2. Manchester United struggles to keep 60% of ball possession, while Young Boys were left with depleting 40% ball possession.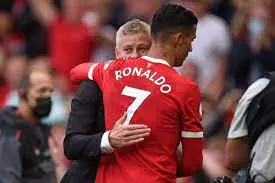 #3. Cristiano Ronaldo got the only goal of the first half from a shot sent across by Bruno Fernandez. It is actually a great day for the football legend as he just registered his first Champions League goal with Manchester United.
#4. Then Wan-Bissaka was sent off at the 35th minute of the game. The United's right back receievd the marching orders for a clumsy tackle on Young Boys' Martins, stamping on the Midfielder's foot.
That was a straight red card and left Manchester United defense completely venerable as the second half is about to start.
Other notable events in the game is the exit of Jordan Sancho, as he was replaced by Dalot.
The red card issued to Wan-Bissaka seems to boast the confidence of the Young Boys, as the Red Devils may be in a difficult situation in the second half of the game.
The second half of the game just started and Van De Beek was replaced by Varene to further boast Manchester United defense.