Pastor Chris Oyakilome in one of his live programmes earlier yesterday said something about the happenings in Afghanistan. He said he is not surprised that the United States left billions of dollars worth of weapons in Afghanistan.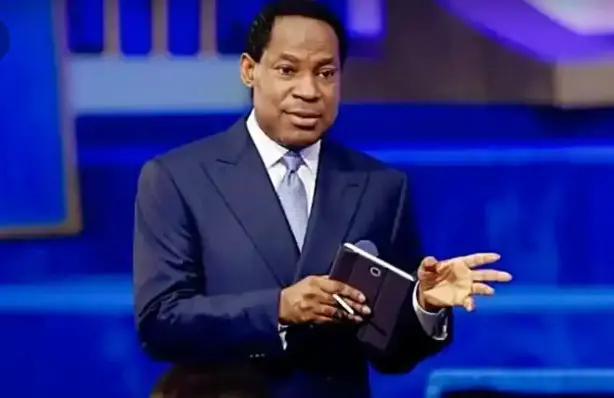 The outspoken pastor said if such an amount of weapons can fall into the hands of the Taliban, and nobody is asking questions, it means something is fishy. He was speaking on a topic bordering on the invasion of the believers in the last days.
While he spoke, he asked a very passionate question, as he made a long paused. "I don't know whether to tell you this?" This betrayed the sensitivity of what he has in mind, but he promised to do that some.
However, given the topic of his sermon, the reason he made that statement is not far fetched. It's obviously, because of the great conspiracy of the last day, as prophesied in the scriptures. No Bible scholar will ever be moved about that.
This is because the Bible is clear about everything that will go down on that day. The perilous time, you remember. The Bible states that many unimaginable things will happen.
The man of God cannot be shaken because he is a practising Bible scholar. I'm not, myself, either, because Jesus had told us before hands. I can only feel bad, sometimes, about what is looming. Jesus Christ did the same when the cup of suffering was about to be served him.
He was fully aware of what was in the offing, but still asked God to take away the cup. So, believers are not supposed to be surprised about anything going wrong on this planet earth today. But it's also not out of place to grieve about it once in a while. After all, we are all humans.
If you are still at a loss why I said believers shouldn't be afraid about what we're seeing now, you can read Daniel 9:29, Matthew 24:1 to the end. With the Bible, you're not supposed to be taken unawares. While you read those passages, also dig deeper into the scriptures to get more facts.
How did this article meet you? Did you agree or disagree with the ideas therein? Let's know how you feel about it by hitting the comment box below. Try also not to forget to share, like and follow our channel. Thanks and God bless as you engage us here.