The son of Regina Daniels and Ned Nwoko, Munir is one of the richest kid in Nigeria, Regina Daniels and her husband has promised to give Munir a good life because he is their first son. Earlier this afternoon, Ragina Daniels Shares some pictures of her adorable son, Munir.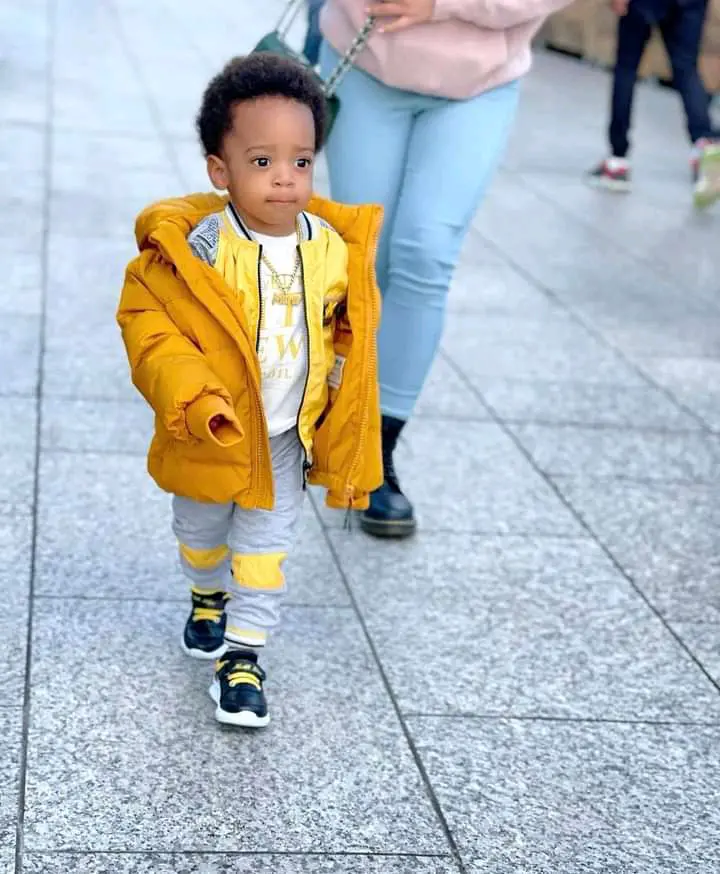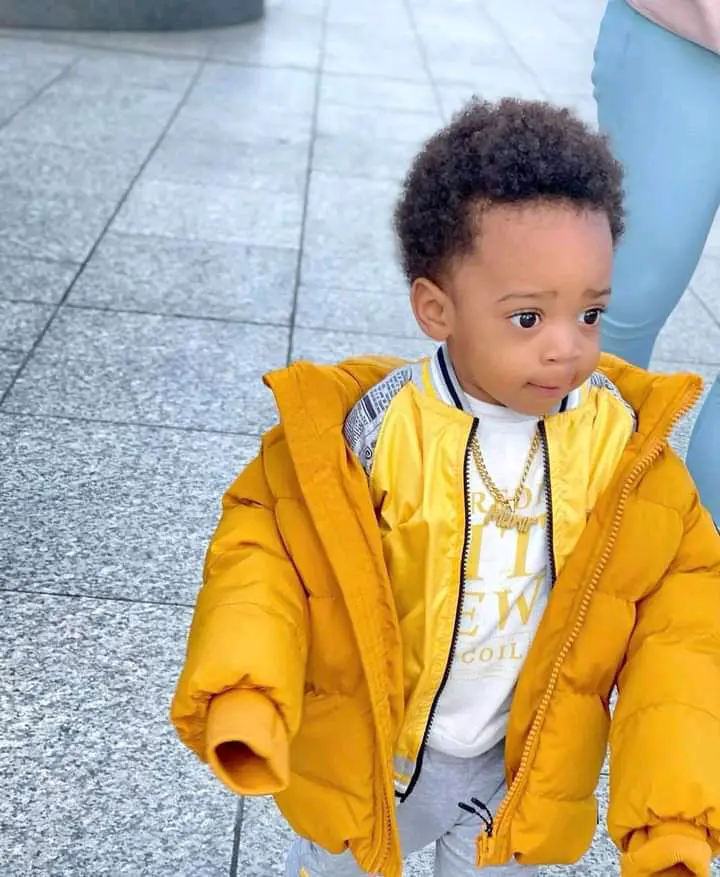 In the pictures she shared, Munir was spotted walking down the street of London, Regina Daniels Shares the pictures with a caption that caught people's attention.
Regina Daniels said: "That's my son in London", below is the screenshot of her post on Facebook.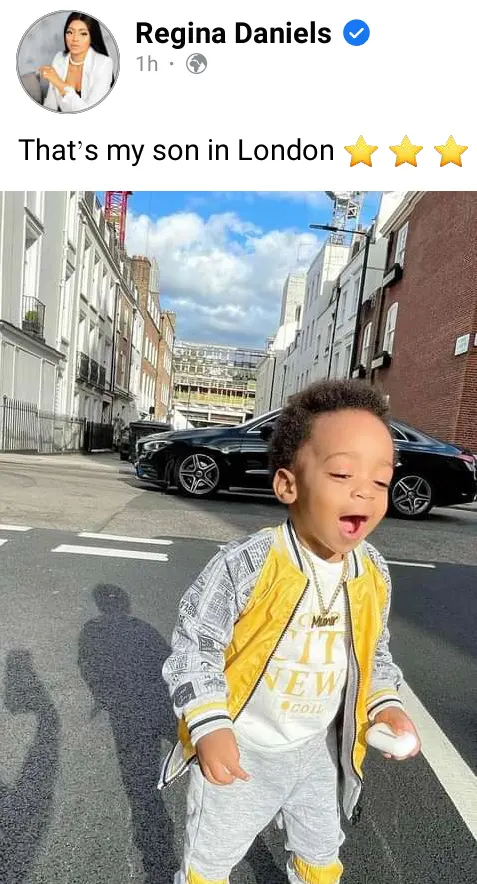 Her fans on Facebook were very to see the pictures of Munir, Checkout how some of them comment on the pictures below.
Sorie Simah Ninka Said: God why? This life is not balance, Moon was born just now but he know London.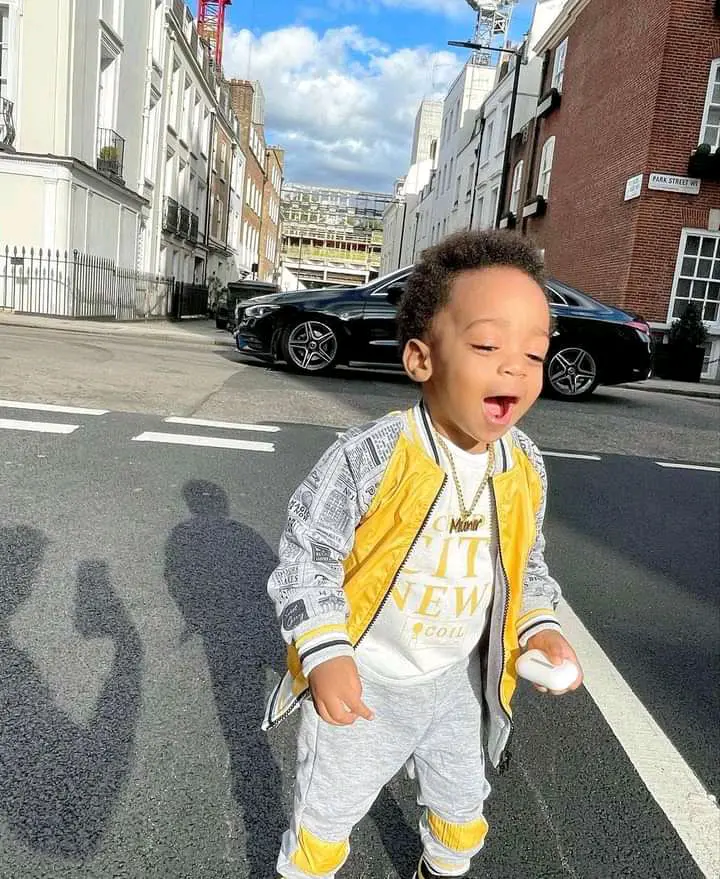 AucBoitumelo Said: he looks like his father and he took his momy's light skin, beautiful baby"
Here are some Screen captures of their