A Kenyan gay couple say they have become the first to publicly marry, but it is a decision that has led to them being forced to flee the country.
Edwin and Isaiah are living in what they describe as a 'cave' following their wedding in February.
Edwin, a 37-year-old who works as a pastor in the Lutheran church, and Isaiah, a 25-year-old laborer, first met through Facebook through a mutual friend. After three years of chatting, they decided to meet last year.
'In Kenya, meeting somebody is not easy. But when I met him, it was like my dream, it was the person I was looking for,' Edwin told the media.
They entered into a long distance relationship, with Edwin preaching in Tanzania and Isaiah at home in Mombasa, Kenya. But when they reunited, and Edwin found a church in Kenya that accepted him and his partner for who he is, they wanted to celebrate their union.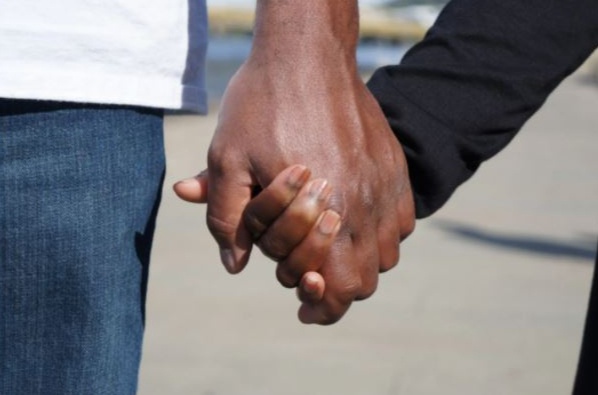 So around 80 people gathered in the compound of his church in the village of Mtitu Andei, and a fellow pastor came to bless their union. The majority of people first thought it was.... Check Out More Details And Proceed Reading.... n.
Share to others