One person was killed when hoodlums reportedly hijacked the Isoko South State Constituency 1 bye election in Delta State today, September 11, 2021.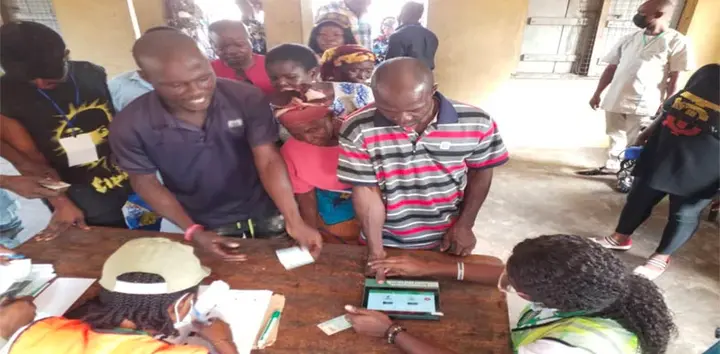 Following the death of Honourable Kenneth Ogba in June 2021, the State House of Assembly seat became vacant.
Following misconceptions among the electorate at one of the voting units, a shooting incident occurred during the bye-election in the Irri Ikpide village.
Witnesses reported the incident happened around 3:15 p.m., when armed hoodlums attacked Irri Ward 10, polling unit 5, to steal election ballot papers.
The hoodlums, who were reportedly armed with AK-47 rifles, fired endless rounds into the air to scare away potential voters until one of them shot the victim in the head for an unknown reason.
Witnesses reported the election had been rather peaceful at the facility prior to the tragic tragedy.
However, the bye election had started on a shaky note at many polling units earlier in the day, with the INEC's recently introduced Bimodal Voter Accreditation System reportedly rejecting eligible voters' Permanent Voters Cards (PVCs).
According to The PUNCH, Hon. Ovuakpoye Evivie of the Peoples Democratic Party, Michael Emumena Paul of the Social Democratic Party, and Dr. Ogaga Ifowodo of the All Progressives Congress are major contenders in the election.