Popular celebrity barman, Cubana Chief Priest has taken to his instagram page to say that nothing can separate him from his wife ever. This is because, according to him, they share more than love.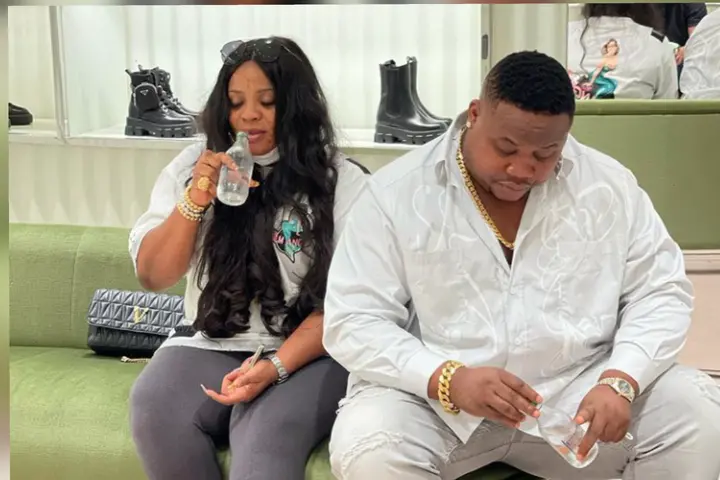 Cubana Chief Priest said he share both love and money with her. The post was accompanied by his wife's photo, Celebrity Bar Man said his wife left her kitchen to come to his bar. He advised that people should cement their love with money because it makes it unshakeable.
Below is his caption to the photo.
"@cubana_chiefpriest: The Other Day @_deangels Left Her Kitchen For My Bar. She Is My Life Partner In Love And In Business, Nothing Can Ever Separate Us Because We Don't Just Share Love We Share Money Too. Cement Your Love With Money It Makes It Unshakable."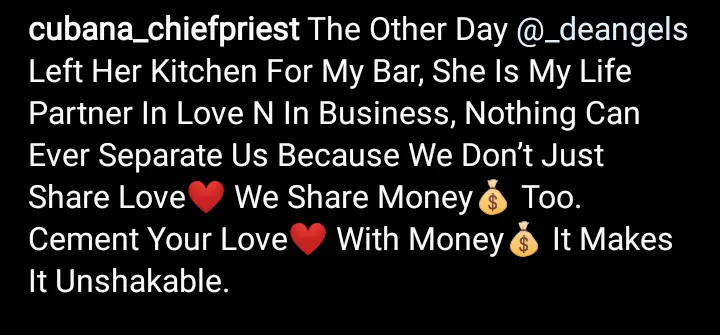 Most of his followers quite agree with him. See few comments below..
"@newheavenfoods: I Love this.....
God bless you for encouraging beautiful married life.... Of only you know the impact of all you do in the society... @cubana_chiefpriest."
"@realyinyechi: Cement your love with money hmmmm strong and true word... when you do business with your partner it's hard to separate... omo she know how much Dey.. if she chop am finish na she go suffer am, so she go borrow her sef brain..."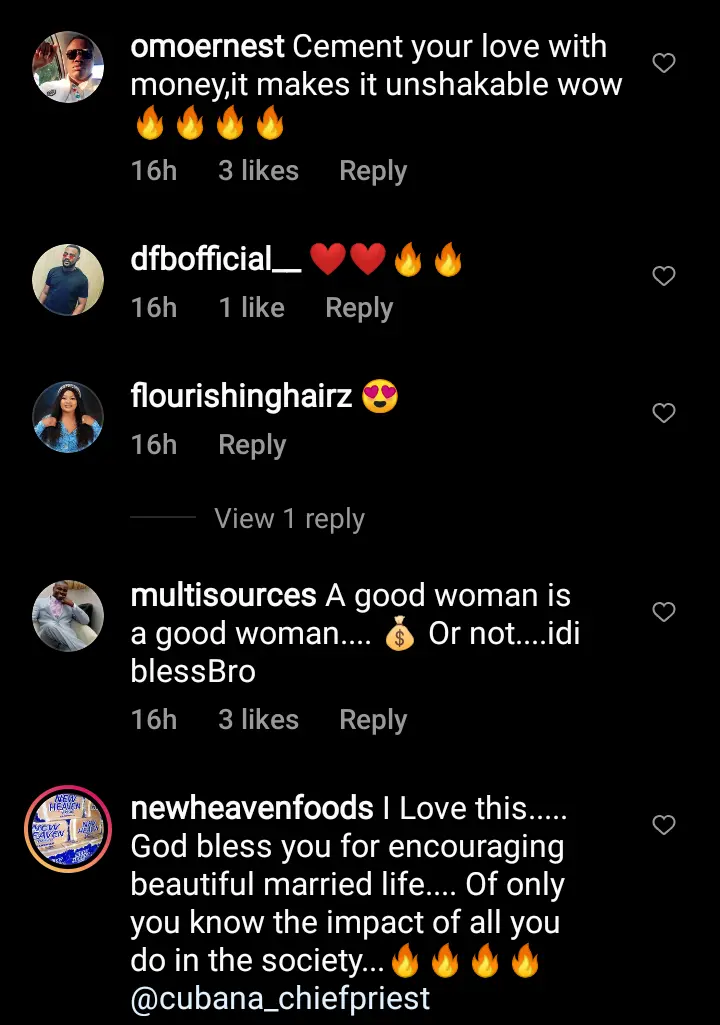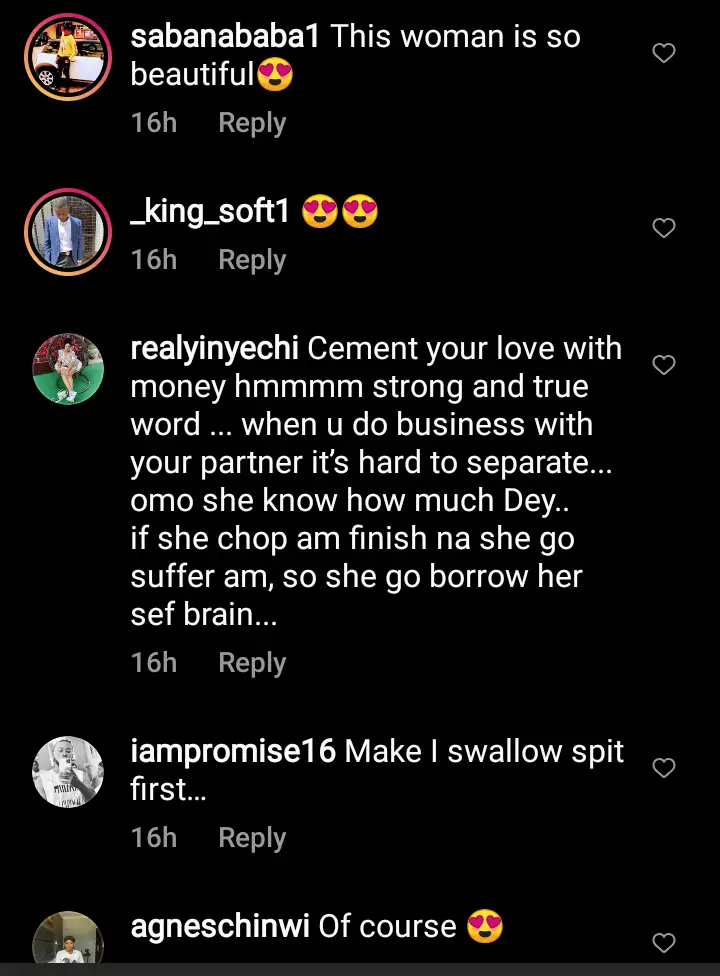 Sense or nonsense? Your thought on this please. Do money and love go hand in hand?