Popular Nigerian human right activist and author Reno Omokri has taken to his official Instagram handle to give wise advice as usual. Reno Omokri said that if one wants to buy things because one's mates are are buying them, then one should buy houses, shares and lands.
As a businessman who has extensive experience, Reno Omokri advised people to buy investments rather than spending money on consumer items. He said that cars, phones and clothes are consumer items. Reno Omokri said that peer group pressure is capable of affecting one's treasure so one should not be moved by what one's peers purchase. He said that one should be moved by what one's mentors do.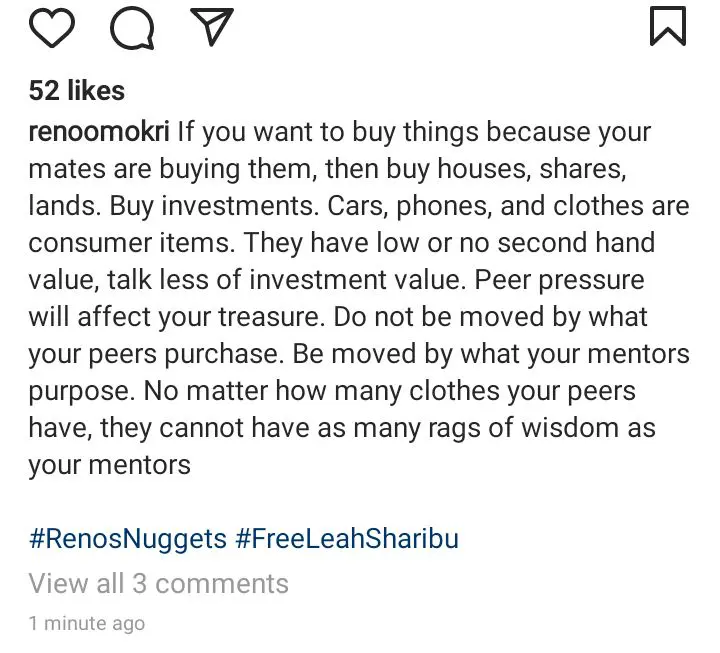 Reno Omokri said: "Do not be moved by what your peers purchase. Be moved by what your mentors purpose. No matter how many clothes your peers have, they can not have as many rags of wisdom as a your mentors".