The former governor of Jigawa State, Sule Lamido has made it known that Nigeria is bleeding presently, stating it clearly that nobody is safe again in Nigeria.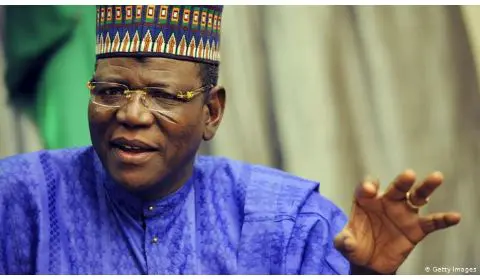 According to Daily Post report, the former Jigawa State governor made this disclosure today, Sunday, at a meeting with former President Olusegun Obasanjo at his OOPL Presidential Library residence in Abeokuta, the Ogun State capital.
Speaking further, he appealed to former president Olusegun Obasanjo to keep on contributing his own quota, so as to promote peace and unity in Nigeria.
Furthermore, Mr Lamido made it clear that no matter how down we go as a nation, we will still rise up as a nation.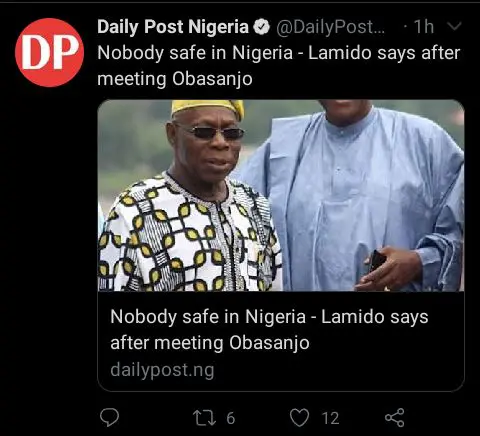 That is a good and wonderful one from the former Jigawa State governor. We are very certain that Nigeria will surly rise up again
On the other hand, the federal government should try and do something so as to save Nigerians from these terrorists. Things must be done properly in Nigeria if we must move forward as a country.