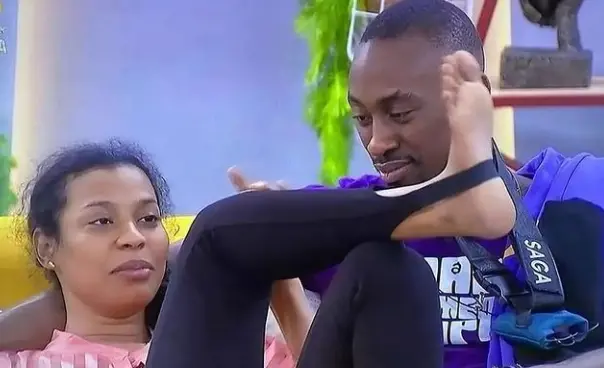 Big Brother Naija Season 6 contestant Nini Singh told her beau Saga that her boyfriend would be proud of her for winning the veto power.
Nini was fortunate to escape nomination and possible eviction from the Big Brother's house this weekend all thanks to her effort during the Head of House game. The 27-year-old economist and fashion entrepreneur emerged as runner up thereby winning the veto power to save herself from nomination.
Her "acting boyfriend" Saga, out of excitement told Nini, "I am so happy for you." She inturn told him, "my boyfriend will be so proud of me."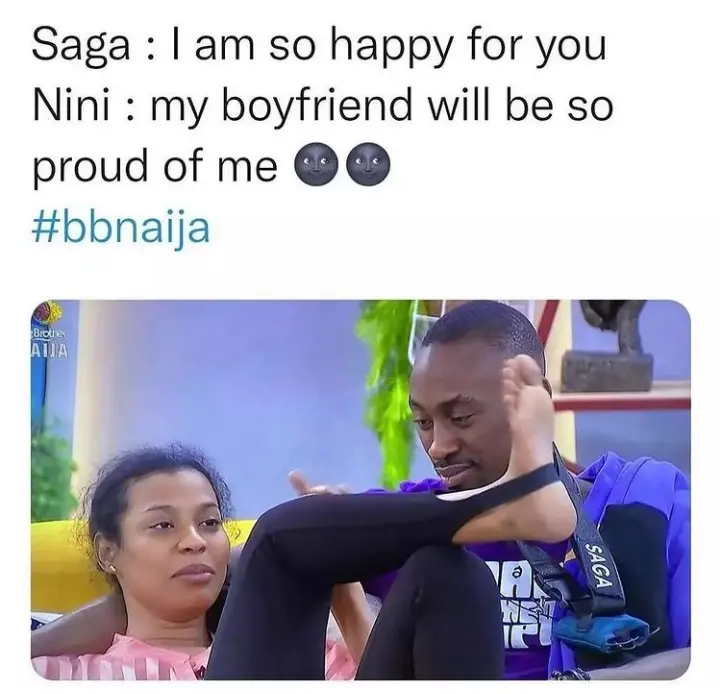 Nini's response has got some people wondering what she is still doing with Saga since she's thinking about her boyfriend outside the house.
Meanwhile, Whitemoney became the head of house after winning the game on Monday night and he chose Queen as his deputy.