Former Nigerian presidential aide, Reno Omokri has once again broken his silence. This time around, the outspoken social media activist took to his social media page and expressed his displeasure over the sharing formula of VAT collected from Lagos and shared to other states like Kano.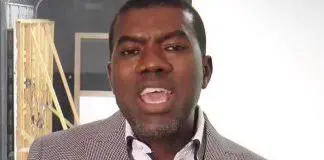 "Reno Omokri |Google|"
He wrote, "more than 60% of the VAT from Lagos is taken from Lagos and given to states like Kano and others. Nigeria's current federalism is a parasitic relationship. Yet, they reject the Southern Open Grazing Ban? You reject alcohol, but want to impose killer herdsmen on us?" He asked.
This reaction from Reno Omokri regarding the sharing formula of VAT collected from Lagos State is timely and should not be overlooked. I am strongly convinced that this is one of the major reasons why around … Read full Article for More Details >>>