Male Rapper Lil Nas, Announces His 'Pregnancy' As He Flaunts His Baby Bump.
It is always good news anytime a celebrity reveals that they are expecting a child.
Earlier today, popular American singer Montero Lamar Hills,who is known by his stage name Lil nas announces on his social media page that he is expecting a child by himself and fortunately he is the one carrying the foetus.
He equally shared some maternity shoot to express his happiness. See photos below;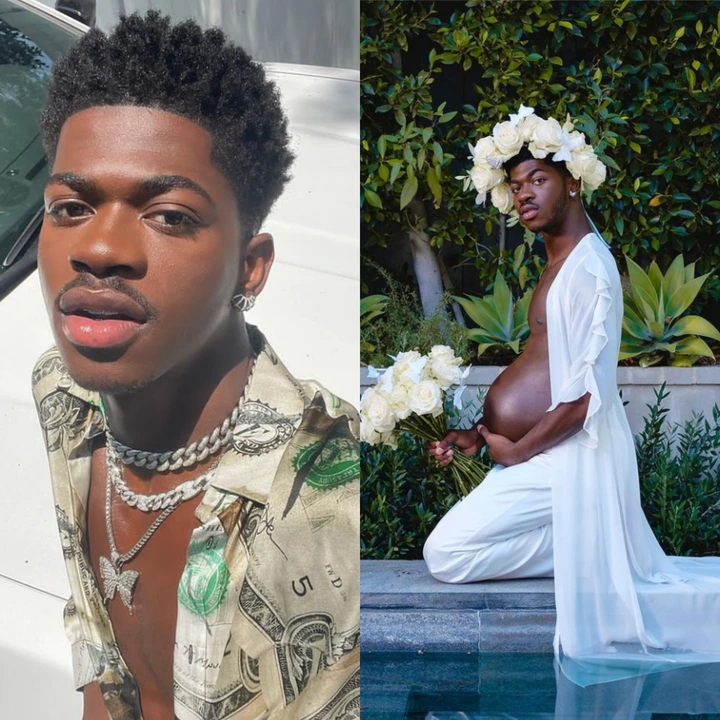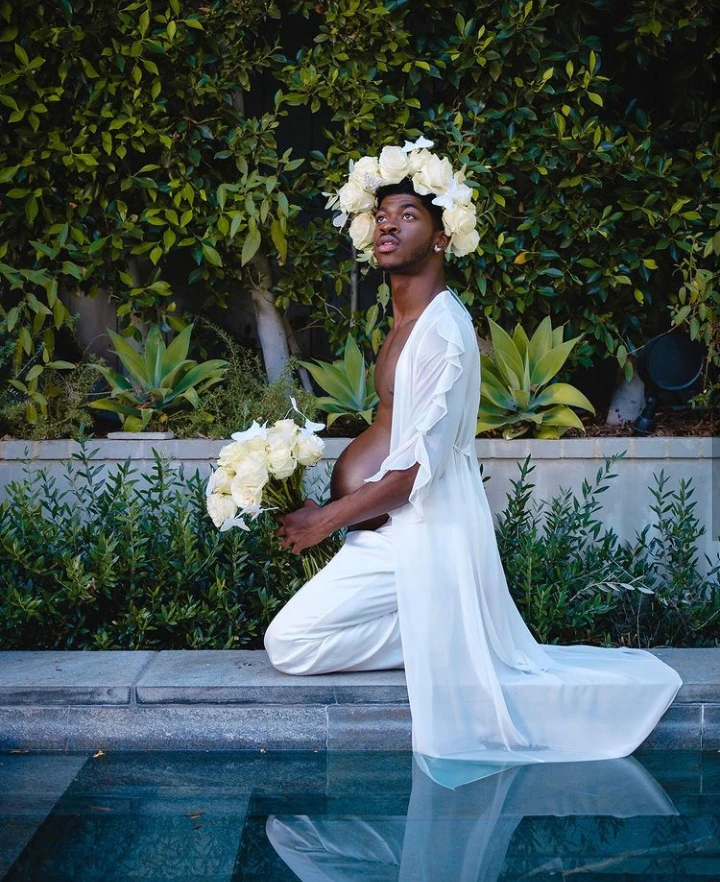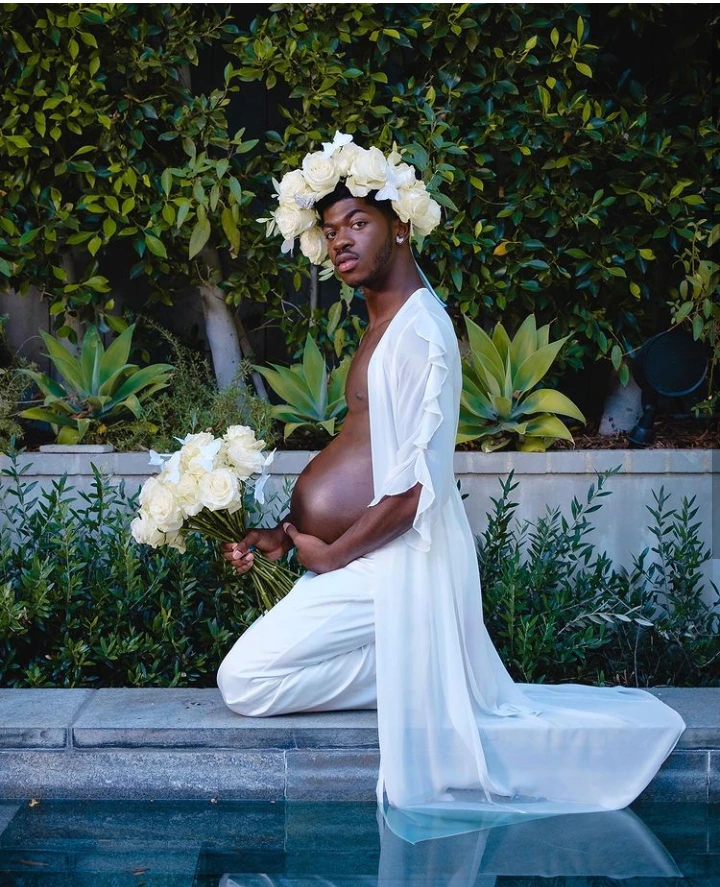 He dressed in a long mesh gown that reveals his... Proceed Reading For More Details