I've wanted to avoid Queen, but I couldn't because I can't keep malice -WhiteMoney tells Cross
Horlaminor
Sep 10, 2021 12:15 PM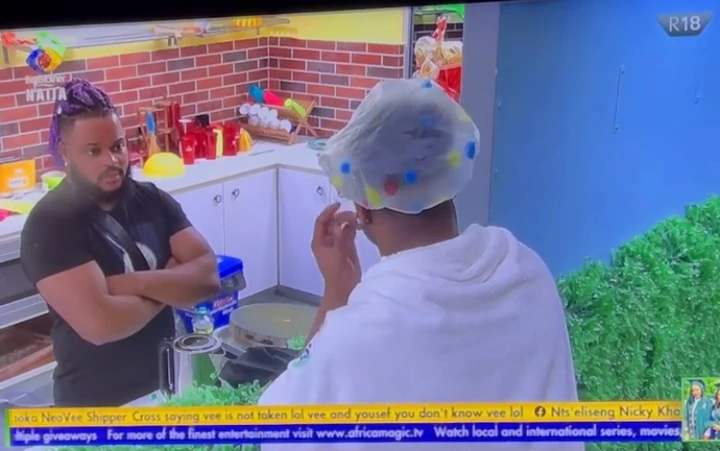 The big brother show started on a high level this morning as WhiteMoney and Queen had a heated argument.
During the confrontation, the camera caught WhiteMoney explaining his side of the story to Cross. And the reasons he told Jaypaul and JackieB the issue.
I wish I avoided her, when the whole thing started, we might not have gotten to this point. But I can't keep malice, you can call me all sorts of bad names, it's not in my nature to keep malice. I have wanted to avoid her because that was what she wanted, but JackieB told me to speak with her and clear things up. I told JackieB because she is also involved in this whole drama. Jaypaul is my guy and I trust him. - WhiteMoney says.
As expected, WhiteMoney's statement got fans talking online. See more reactions via the screenshots provided below.
Ken: Queen is doing too much.