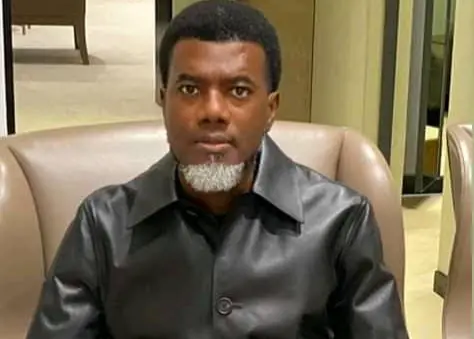 Reno Omokri has taken to his Twitter page to advise men in warning signs not to marry a girl. Omokri gave 5 signs which he considered to be the reason for a man not to marry a girl.
The first sign he gave is that she will require maintenance. These maintenances could be her feeding, body creams, and other things.
The second sign was that her, clothes and jewellery will cost more than a man's annual pay.
Thirdly, that she is only going to be good at slaying and bad at praying. That is to say, she will be good at fashion and the things of the world.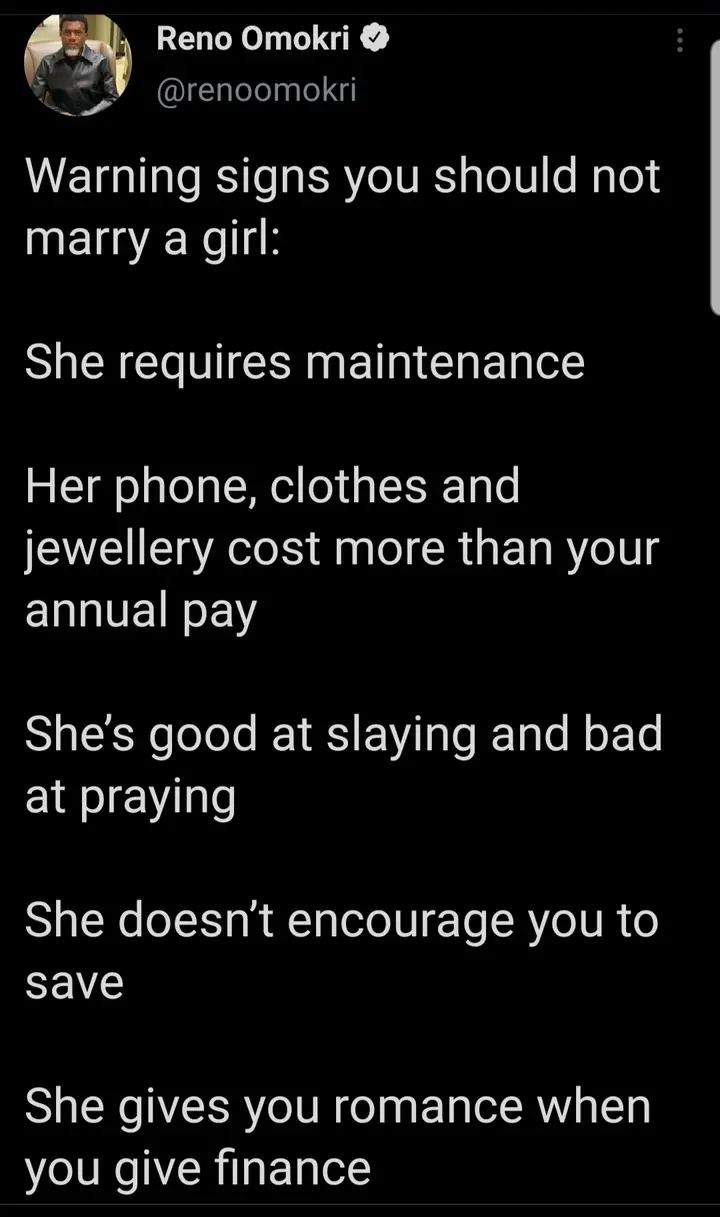 Photo credit: Reno Omokri Twitter page
Fourthly, she does not encourage you to save. That should be a very good sign that men should always look out for.
Fifth, which is the last one, is that she only gives romance when money is attached.
Indeed, Omokri is right about his opinion. Those signs must be watched out for so that one does not make mistakes.