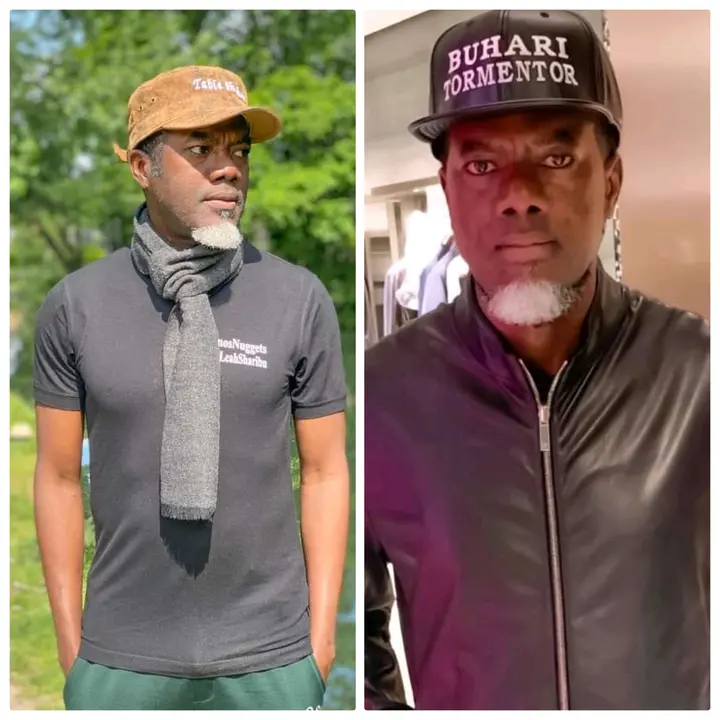 Mr Omokri posted something against calling people multiple times even when they are not picking your calls. He spoke against it and proposed a solution to this problem, but do you think the solution is worth doing?
Many people think high of themselves when they start seeing calls from people who need favours from them. This set of people might even end up ignoring your call because they think it will make you respect them more.
Calling someone multiple times consecutively despite the fact that they are not picking is also like insulting yourself because if the person is not mature enough, he/she will see you as a person without work.
According to Reno Omokri, you should not call anyone multiple times consecutively. He said that if they do not pick, it is because they have more important things than you to attend to, or you are not important to them.
Reno Omokri advised that instead of wasting your time calling this kind of people repeatedly, you should go and develop yourself so that you will become too important to be ignored.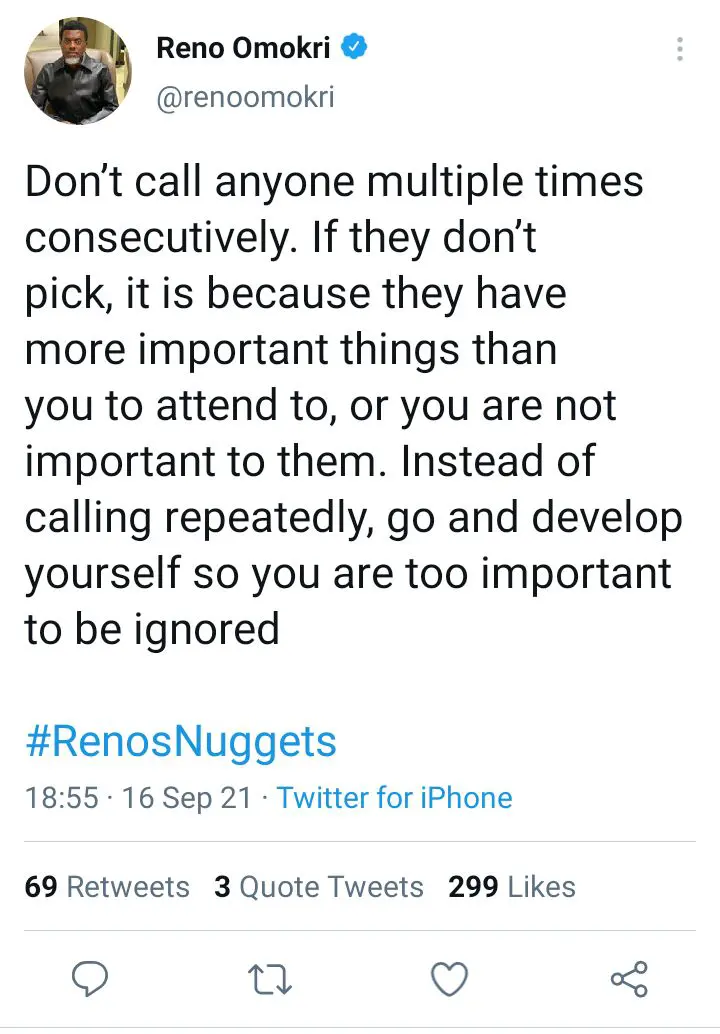 When you spend time towards developing yourself like Reno said, people that think you were not important before will start seeing you in another sense, and will end up giving you more respect than before.
Not calling some repeatedly will also save your dignity and pride. If you keep calling someone repeatedly, it is only a matter of time before he/she starts overestimating his value in your life.
When you call someone, try to call him/her two times maximum. If the person values your friendship, he/she will surely call you back immediately he sees the missed calls.
Drop your suggestions in the comments section