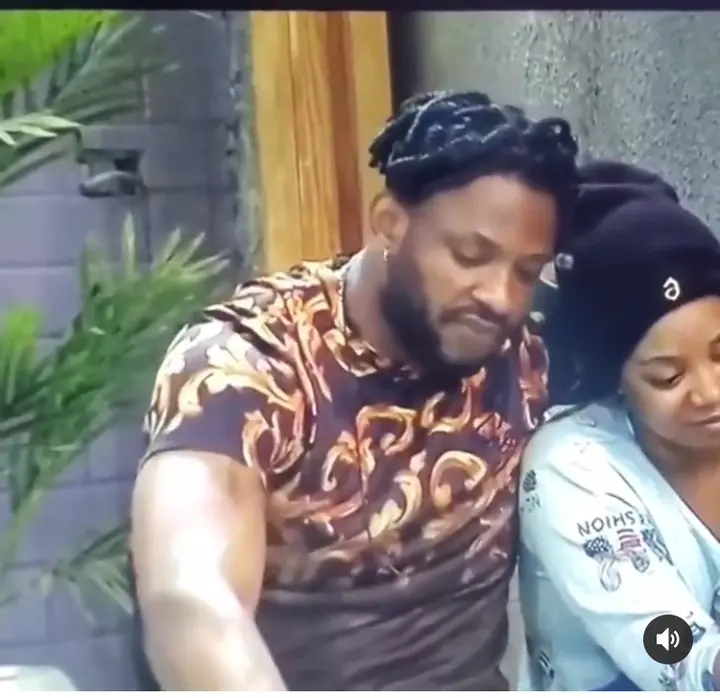 Cross finally reveals the number one female in his life right now.
The camera caught Cross and Queen discussing in the garden. Queen decided to engage Cross in a discussion about her past relationship.
Queen narrated how her boyfriend broke up with her. After Queen's story, Cross decided to declare Queen as the number one female in his life.
I liked Saskay for a while. At some point I liked Maria for a while. I liked Angel, she is still a baby, she always acts like a baby. Right now if I'm to pick my favorite female housemates It's going to be you. -Cross tells Queen.
As expected, Cross's statement got a lot of people talking on social media.
Bimpe: Never believe anything Cross tells you. The guy is looking for a Friday night cruise partner.
Salem: Queen is looking for a partner in the house.
See more reactions below.