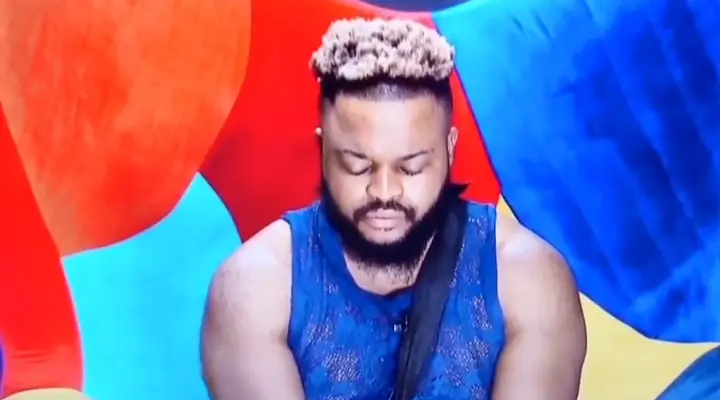 In today's Diary session of Housemates with Biggie, one of the housemates, Whitemoney, who has earned so many supporters and fans outside the house was called into the Diary room to have his session.
While discussing with Biggie in the Diary room, Whitemoney was asked if he is okay, but the housemate confessed that he is stressed and his eyes are turning.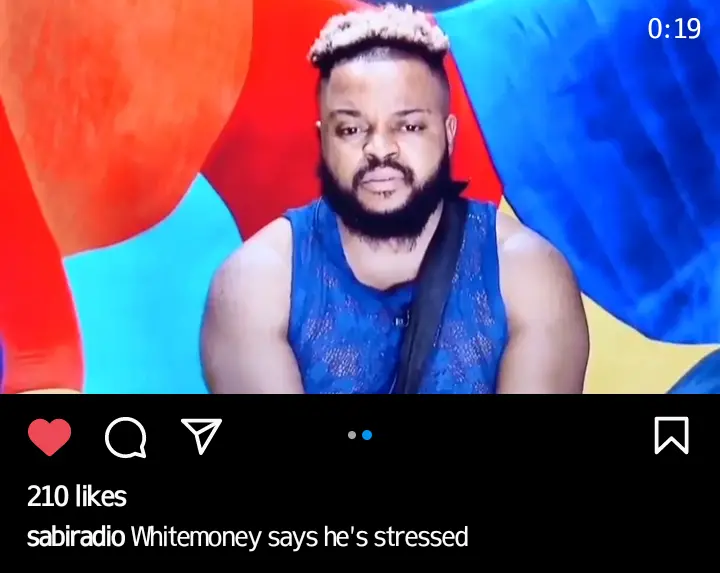 He admitted that he is okay but complained seriously about being stressed and dizzy. Before now, Whitemoney has complained of being less intelligent due to the stress he goes through inside Biggie's house. Likewise today, the popular Season 6 Big brother housemate has complained bitterly about stress in the house, and some of his fans have started reacting to the problem of the housemate.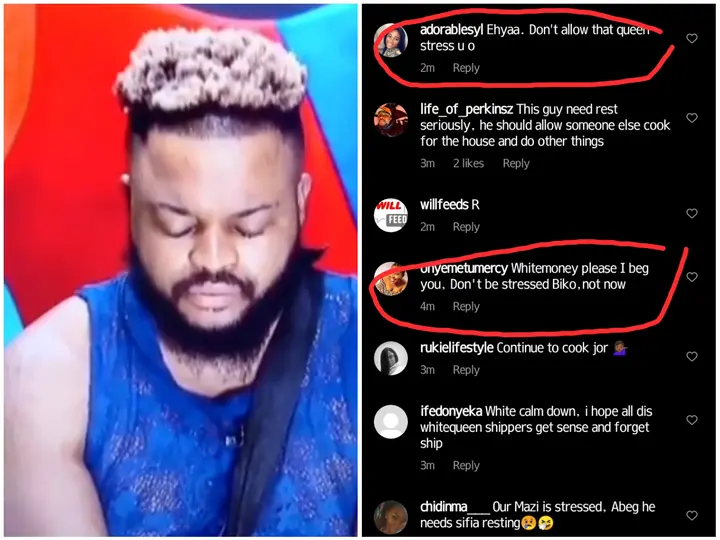 Some of his fans predicted the source of his stress to be the altercation that happened between him and another female housemate in the house a few days ago. Some also believe that the stress and dizziness must have been generated from the tension of the eviction session which will happen tonight.
See what the House mate's fans have to say to him concerning his complaint: