The general overseer of The Redeemed Christian church of God, Pastor EA Adeboye reacts to the ongoing tradition common in our world today, a situation whereby people try to change their gender for different reasons.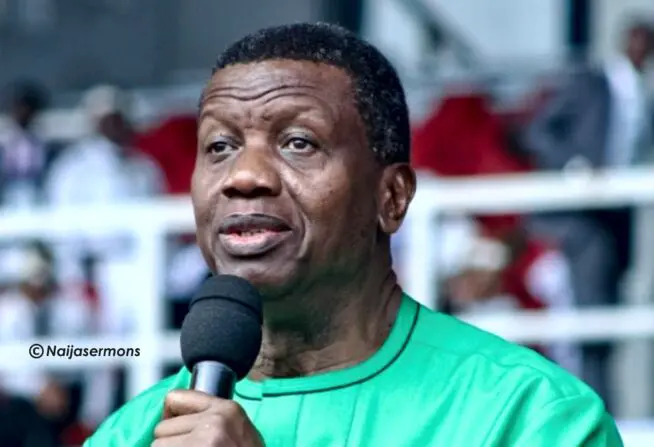 The meritorious cleric pointed his fingers discreetly not to condemn but to give a call of salvation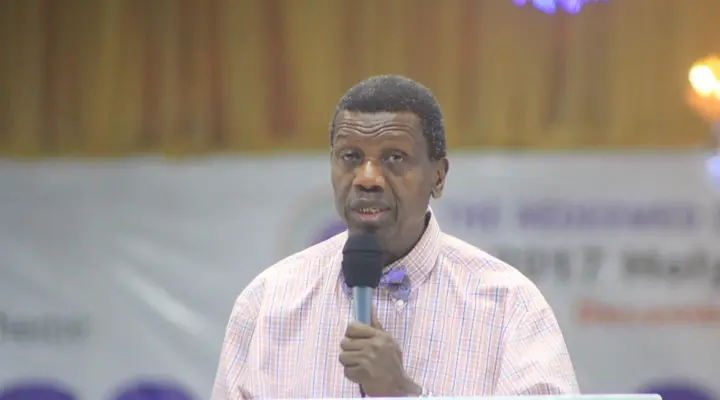 He said; "Our God is the God of distinction, not an author of confusion. A man can choose to be confused when he does not want to do the right thing as carefully commanded by God and so pretends to be oblivious of what God required of him to do.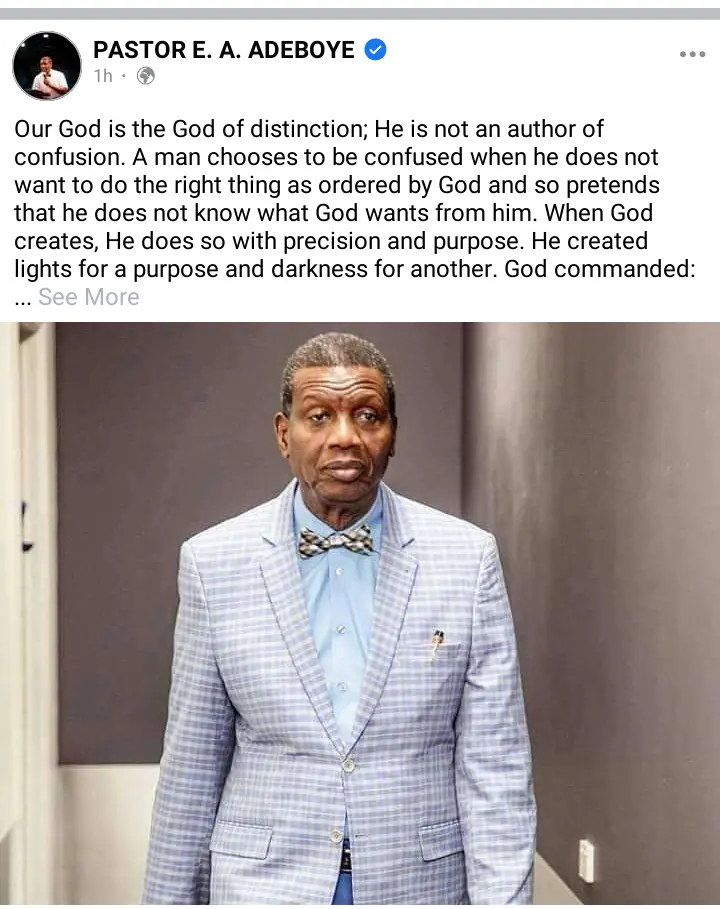 In the beginning, when God created, he did it with precision and sense of purpose. He created light for a reason and darkness for another which can be confirmed in the book of Genesis 1:14 (KJV) And God said, Let there be lights in the firmament of the heaven to divide the day from the night; and let them be for signs, and for seasons, and for days, and years:
The book of Genesis 1:27 (KJV) So God created man in his own image, in the image of God created he him; male and female created he them.
God, in his interminable wisdom, created mankind as male and female, yet some people feel there is a need to change their gender(transgenders). Making it appear that God does not know what he was doing when he made them. God does not make mistakes, Our God is a prototype of distinction.