It was reported today that a presidential aide, Femi Adesina verbally attacked a popular Islamic cleric Sheikh Ahmed Gumi, referring to him as "bandit lover." This came days after Sheikh Gumi asked the federal government to grant amnesty to the bandits.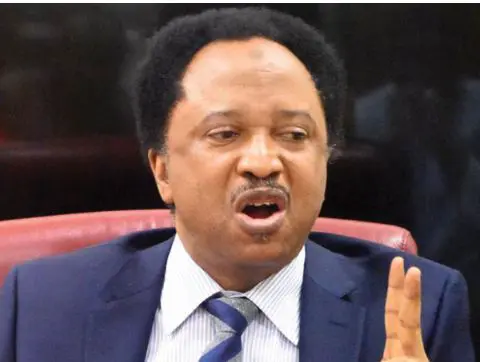 Based on that note, the former senator that represented the good people of Kaduna Central Senatorial Zone, Senator Shehu Sani decided to react.
According to a tweet he made on his verified twitter handle, Shehu Sani made it known that Femi Adesina from Abuja and Sheikh Gumi from kaduna should meet him at his poultry farm along Kaduna Abuja road, for peace meeting tomorrow by 10am.
Speaking further, the former lawmaker stated it clearly that both of them should come alone, making it known that entourage is not needed.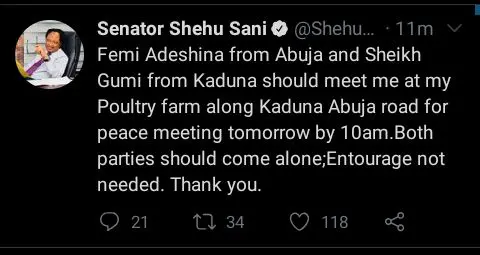 This is really a funny one from Shehu Sani. This meeting is going to be a good and a wonderful meeting. But we all hope that bandits are not aware of this particular meeting.