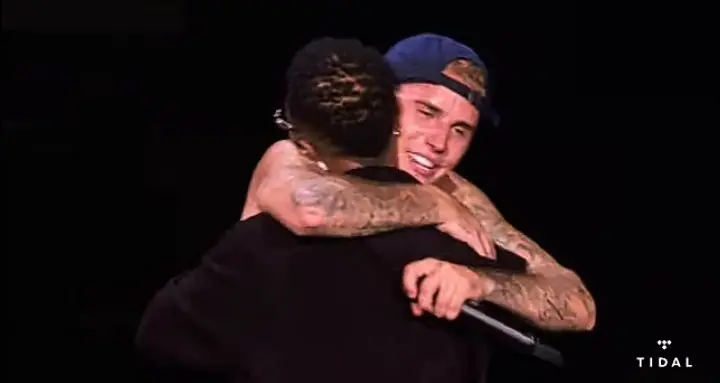 A lot of people have been reacting to the video that's circulating on the internet as Justin Bieber was seen bringing Wizkid out for a stage performance.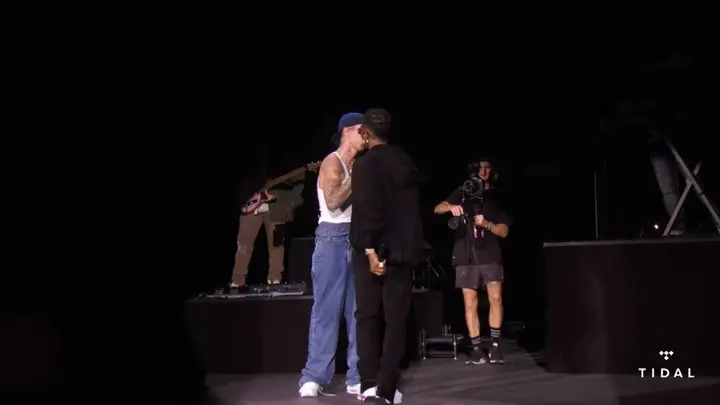 Justin Bieber was performing at the Made In America festival and many of his fans were enjoying his electrifying performances.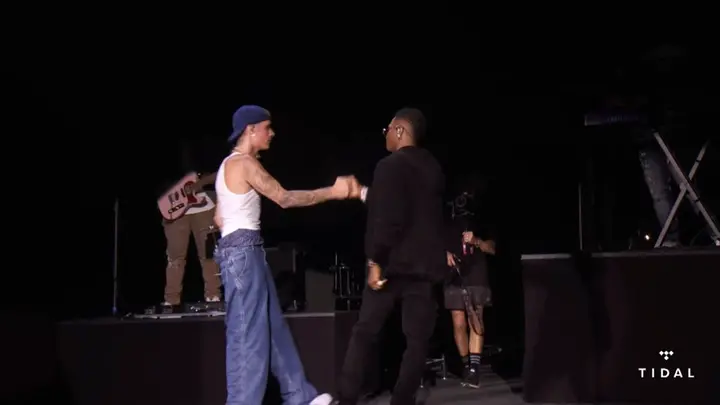 Many didn't know that he was going to perform the remixed with Wizkid let alone bringing Wizkid out on stage.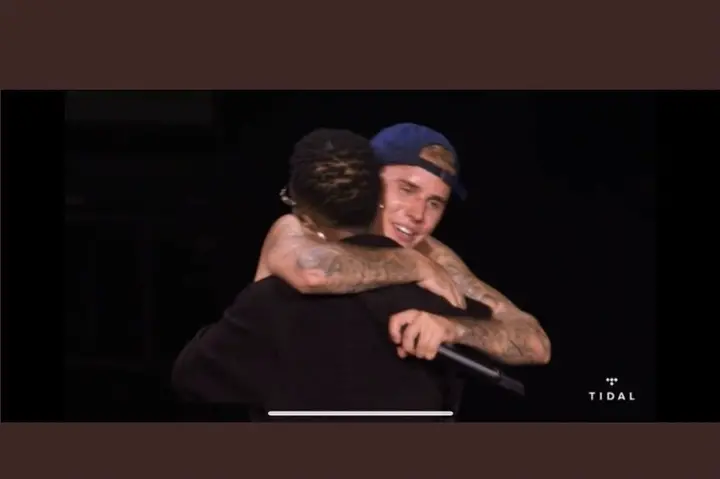 The atmosphere of the festival changed when Justin Bieber revealed that he would be performing Essence and people became happier when Wizkid was seen coming on stage to perform with Justin Bieber.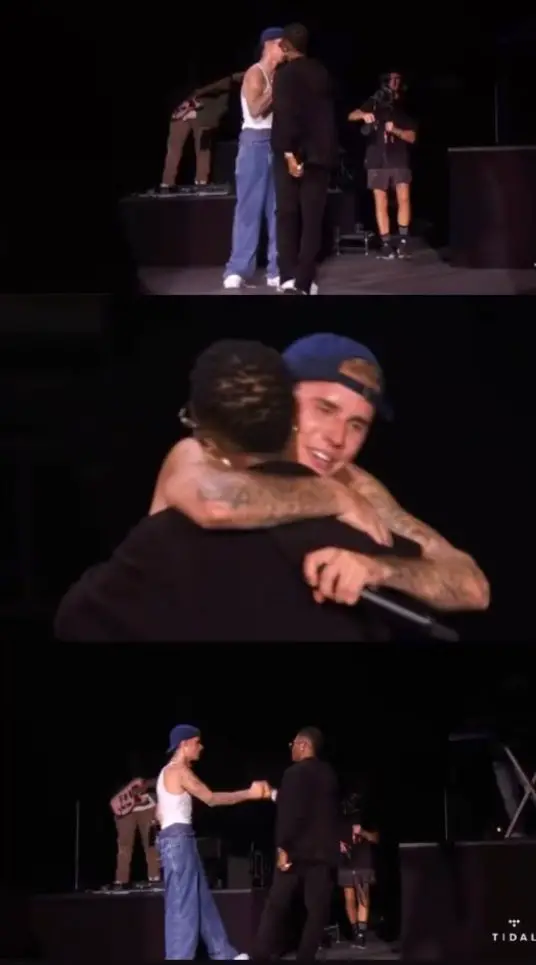 Many of his fans were seen hyping Wizkid and saying that he's truly a big artist in the Music Industry, they felt the performance would pave more ways for him in the American Music Industry.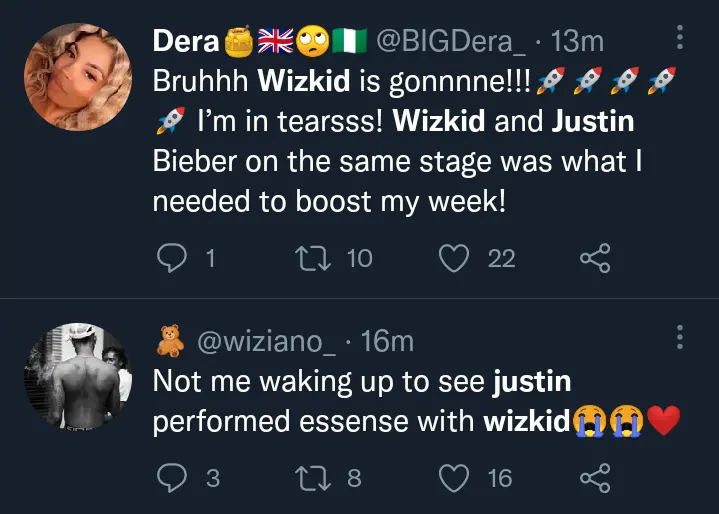 Justin Bieber had earlier revealed that he was happy to have recorded a remix with Wizkid, so many didn't doubt the relationship between Wizkid and Justin Bieber when he was brought to the stage.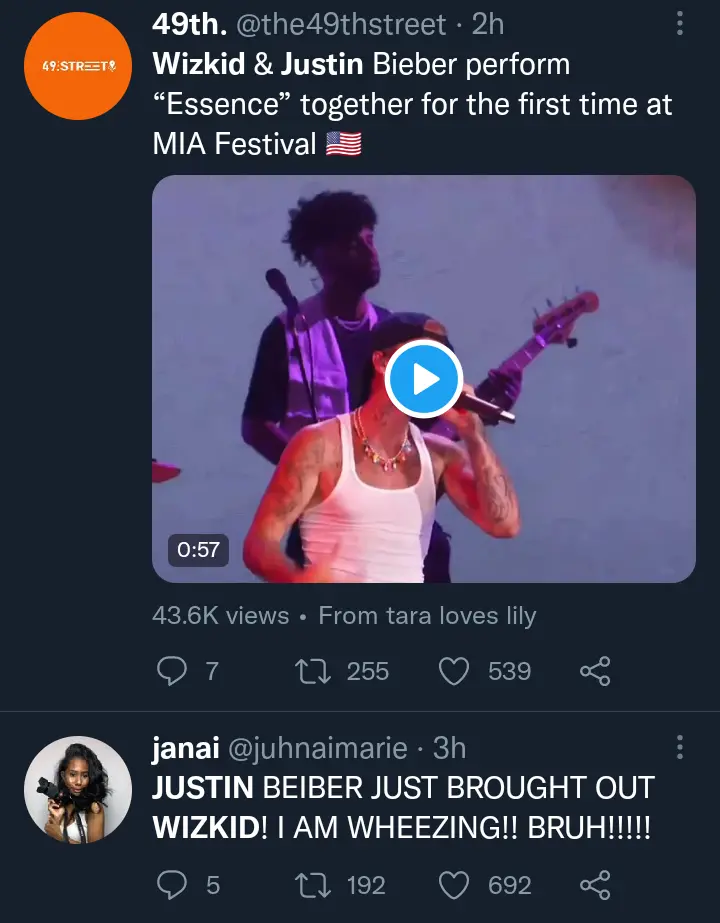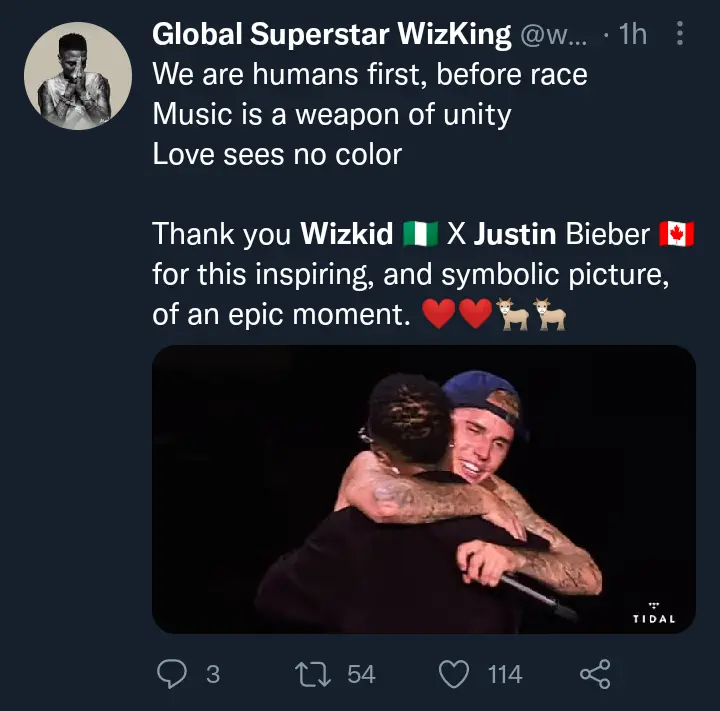 Watch video through Link below;
https://twitter.com/RanksAfrica/status/1434753671573774337?t=AyTEXMhGsgOJS8pu9ljhvw&s=19