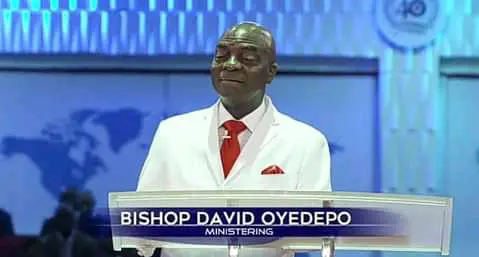 Bishop David Oyedepo, the General Overseer of the Living Faith Church Worldwide spoke at 1st Service, Faith Tabernacle. While talking about godliness, he explained that the same way Heaven is real, Hell is real. Hell is a bottomless pit, there is no amount of people that cannot enter there. Hell is however a place for the devil and his agent and as Christians, if we want to get there, we have to be holy.
The man of God revealed that God cannot tell us to be what He has not empowered us to be. He is not a taskmaster. He is not a wicked Father, He is a loving Father. He advises us to be holy and perfect, so sanctification, holiness, perfection are all a matter of choice. According to him, everytime the Word comes, the Lord is saying: now make your choice, this is the way out if you are interested. Every message presents us with a choice to make.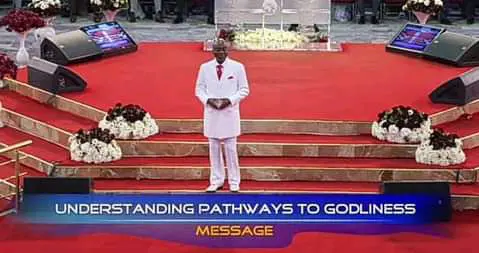 He then sent a message to those who think perfection is impossible. "You just made your choice for imperfection, for unholiness without knowing what you are doing. You just made your choice," he said. He said that every message whether live or through reading your devotions is presenting a choice. Life is an adventure in choices. "May you keep choosing right," he prayed.
He further explained that wrong choices are not self-made. They are deception motivated. The man of sin that has capacity to deceive the whole world at the same time is behind it. He said that everyone's fall begins with his thoughts. If you don't abort the thought, it will bring forth sin. If you don't get sin aborted, it will result in death. Jesus clarified that in very clear terms.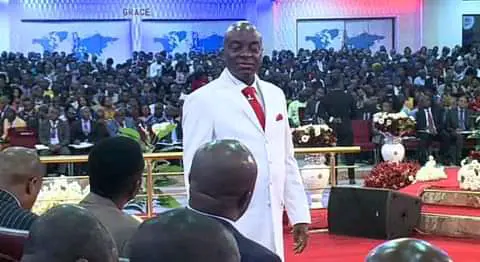 According to him, Godliness is obviously the most valuable of all spiritual virtues. It is profitable unto all things having the promise of the life which now is and the one that is to come. "But nothing of value is ever free, therefore godliness places some specific demands on whosoever is interested. We have them scattered over scriptures and we have been trying to deal with them," he said. Whosoever has the hope of eternity purifies himself.
In conclusion, he said that you should not let anybody ever tell you that once you are saved, then you are always saved. But you can have a brand new beginning if you choose to. "For whatever tells you, "you don't have to do anything, God just accepts you whosoever you may be" is a deception whose ultimate is destruction," he said.