The number 9 Jersey has been deemed a "cursed Jersey number" at Chelsea in recent years with many top strikers failing to perform well for the London club while wearing the number Jersey.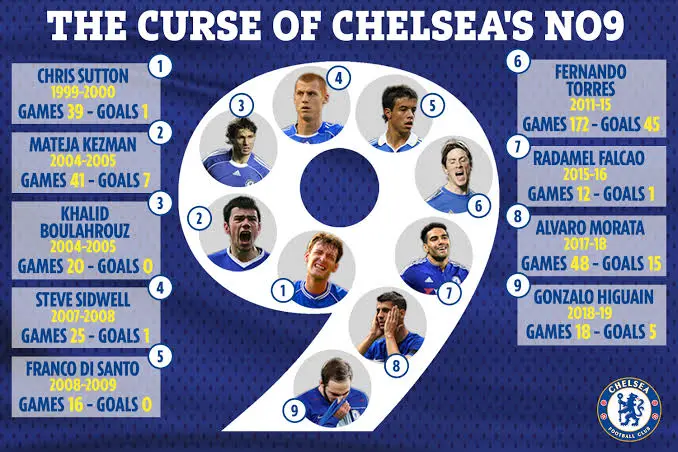 The likes of Alvaro Morata, Higuain, Falcao, and some other top strikers have struggled to succeed at Chelsea in the past few years, and as a result of that, many football fans have deemed the Jersey number 9 a cursed number at Chelsea during this period, and they have always kicked against any new Chelsea striker choosing to wear the number 9 Jersey as they all believed that wearing the number 9 Jersey would make their players struggle.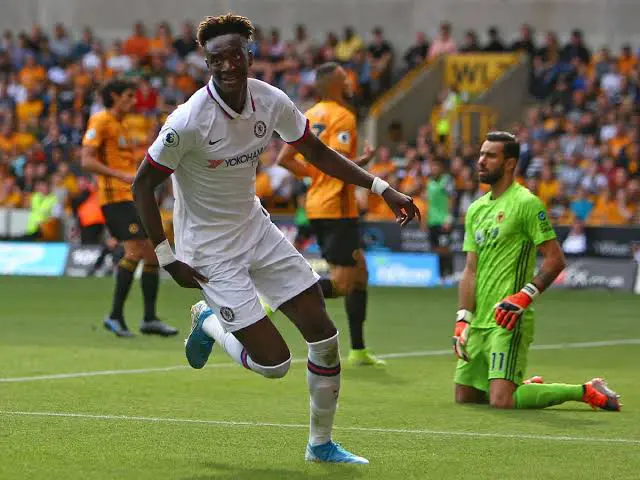 However, after being promoted to the senior Chelsea team by Frank Lampard, Tammy Abraham made a brave decision to wear the number 9 Jersey despite his young age. And he also added more on his shoulder by promising to overcome any possible curse on the Jersey number 9 Jersey at the club. And he indeed fulfilled his promise before leaving the club as he managed to score 30 goals with 12 assists in 82 games in all competitions in his two seasons with the London club.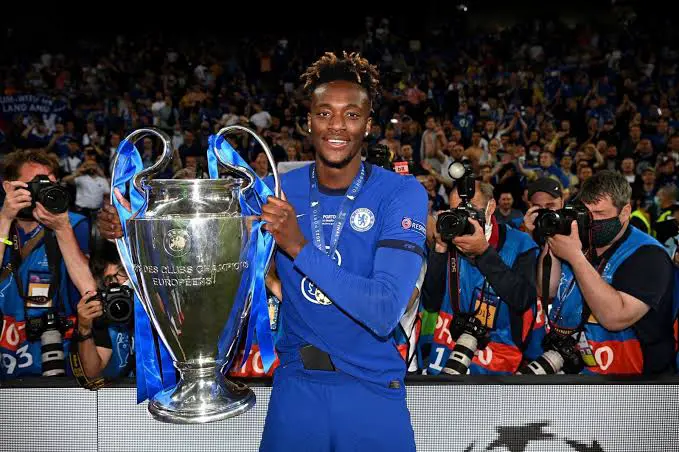 Tammy Abraham scored 30 goals in 82 games for Chelsea as he helped them to win the UEFA Champions League and the Super Cup in his two seasons as a senior Chelsea player.
Judging from his goals stats for Chelsea from 2019 to 2021, Tammy Abraham appears to be the best Chelsea number 9 in the past couple of years with a good goalscoring rate in his 82 appearances for Chelsea before leaving for Roma. And following departure from Stamford Bridge, Romelu Lukaku who joined Chelsea from Inter Milan in the summer, has chosen to inherit the number 9 Jersey from Tammy Abraham, and in his 3 appearances for Chelsea so far, Lukaku has scored 3 goals for the Stamford Bridge club including a brace against Aston Villa on Saturday afternoon.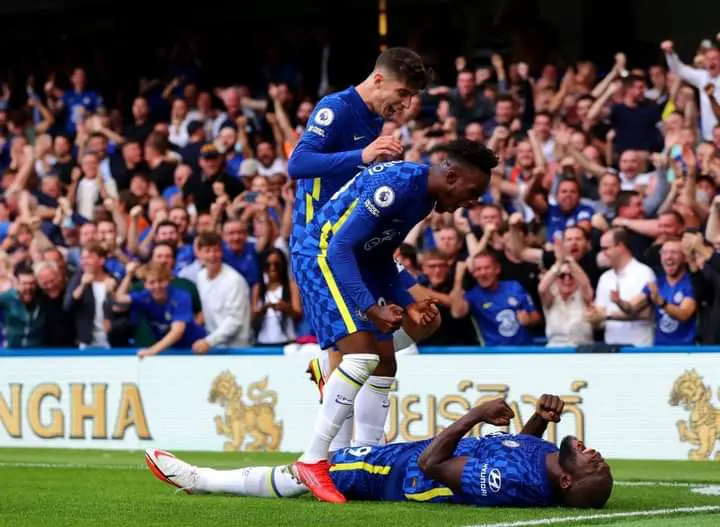 Lukaku scored two goals on his second Stamford Bridge debut against Aston Villa.
And following his Performances in his first three appearances so far, fans would agree that the "Chelsea number 9 curse" is finally broken. But whether Lukaku will continue performing like this throughout the season remains to be seen. But we hope he will, and if he eventually scores more than 15 league goals for Chelsea this season, then we can finally say that the "number 9 curse" is finally broken, and Tammy Abraham would be credited for breaking the curse.