It's Another day closer to the bout this month, and Anthony Joshua has been giving a lot of his fans training goals with his different videos and pictures on social media, and today is no different as he just posted a video of himself doing a head roll to strengthen his neck which in turn gives him a stronger chin.
This intense training has caused a lot of agitation for his fans as many of them are worried that he may actually hurt himself before the match even begins, in fact a Nigerian fan exclaimed in shock and said to him, "Ewo no break ya neck o" and another fan said, "Tyson said this type of neck exercises messed him up".
Well, it is no surprise that Anthony Joshua would go the extra mile to ensure his reign as the heavyweight champion, and I don't think that this training is too much because he really needs to guard that chin of his.
After analyzing his previous matches, Many boxing experts have noticed that AJ doesn't have that much endurance, and he gets tired too easily when he has taken many blows, so I believe that's why he may be training one of the weak spots of his body.
Check out the screenshots of his training below.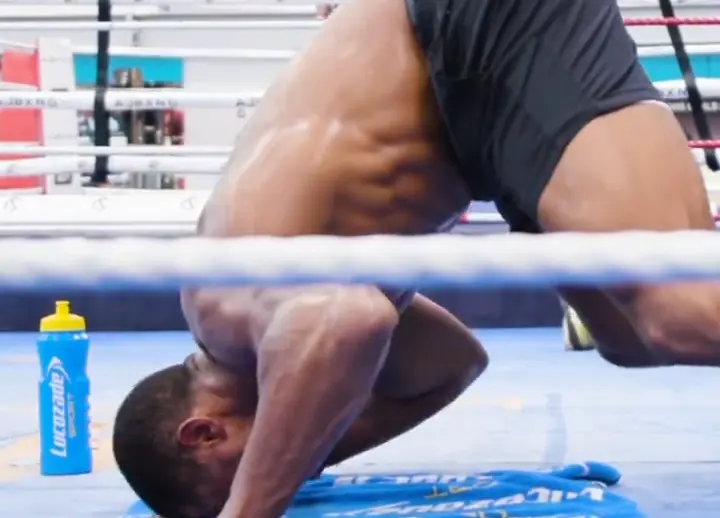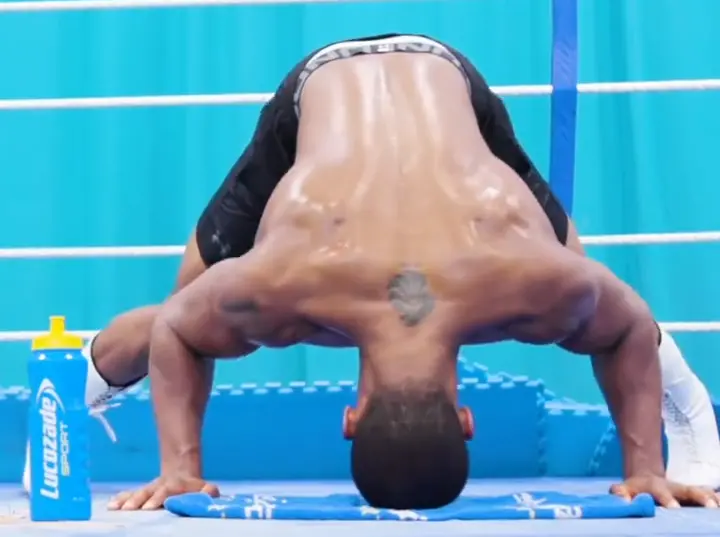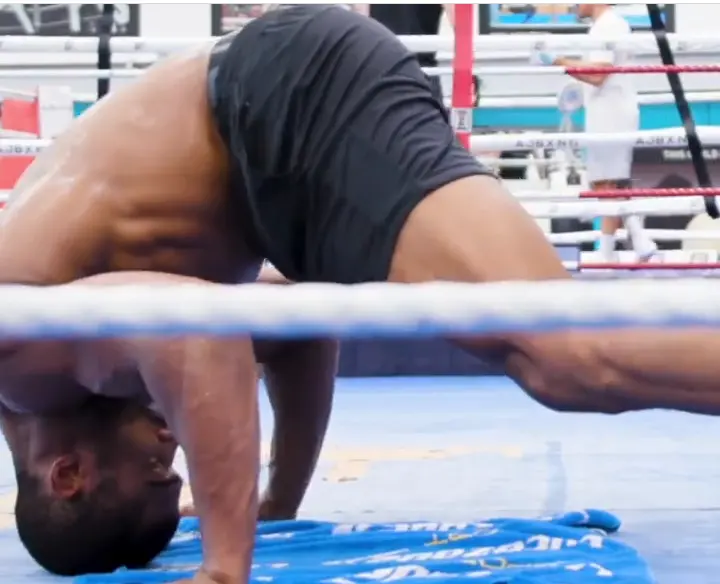 Watch Video Of His Training Through Link below:
https://www.instagram.com/reel/CTrIlWyg5NW/?utm_medium=copy_link
Endeavor to watch Video, the guy is really training Hard..