The former senator that represented the good people Kaduna Central Senatorial Zone, Senator Shehu Sani has revealed what most Nigerians are not aware of. Shehu Sani is one Nigerian politician who always speaks out when there is a need for him to do so.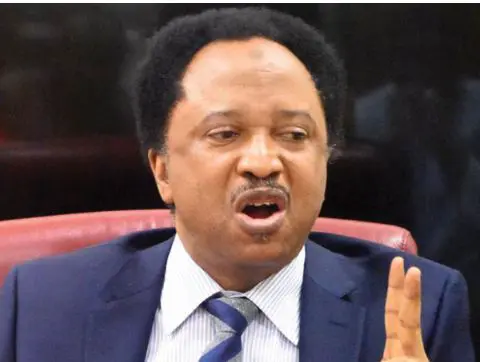 According to a recent tweet he made on his verified twitter handle, he made it clear that among all our past and present presidents in the country, it's only Olusegun Obasanjo and Shehu Shagari enlisted their children into the military. He ended his tweet by asking a question, so as to know why other presidents refused to enroll their own children into military.

This is really a critical question from the former lawmaker, Shehu Sani. What could be their main reason why they have refused to enroll their children into military? I think it will better for these past leaders to come out and tell us their reason for not doing that, so that we will know.
What is your take as it regards to what Shehu Sani has just said here? You can drop your comments and opinions below.