They said that hard work is the key to success and Anthony Joshua has been proving that it is true as he continues to posts workouts photos on social media, a few hours ago he shared a photo of himself with water dripping from his head which he obviously poured after a long day of training.
Fans were instantly amused by these photos that they commented on how thin he looks, which is evident ever since his weight loss. But these ones was different as it got some of them saying arguing about it, and particular fan said, "You are cutting too much weight bro".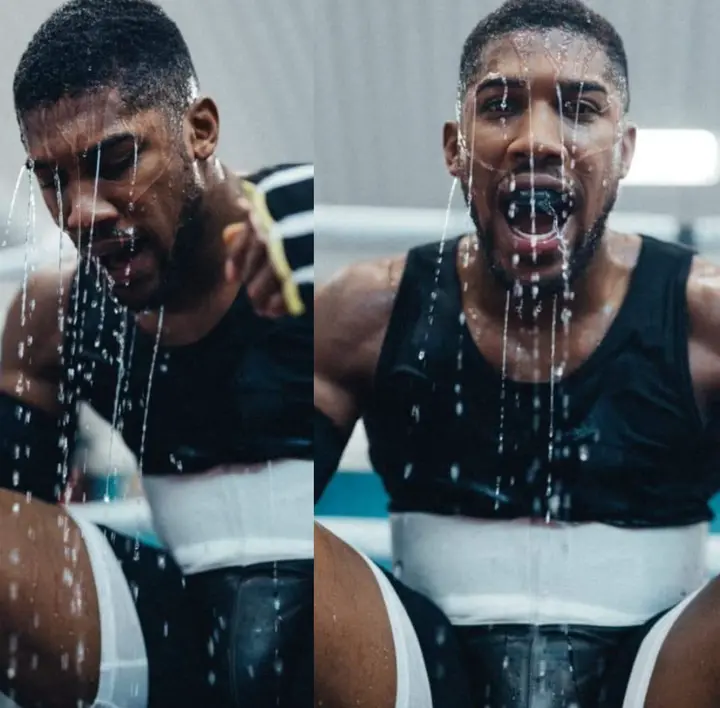 As the D-day draws nearer, many boxing experts are of the opinion that he needs to be agile and fast to be able to match his opponent, it won't be as easy as many boxing fans think and it's possible that he might lose the fight.
Check out the screenshots of his photos below.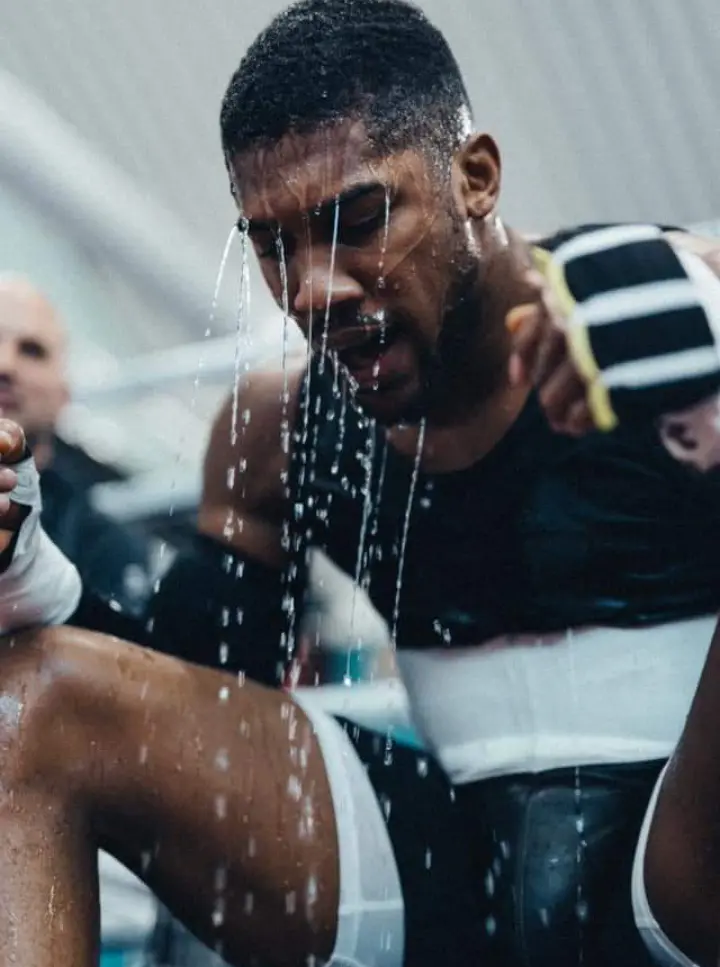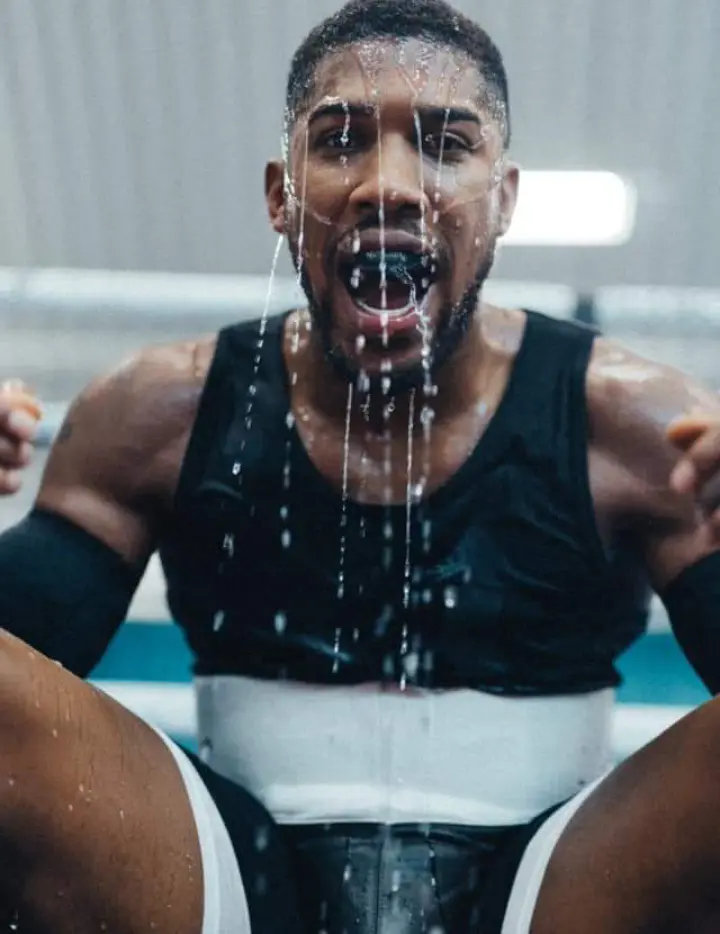 Check out the screenshots of fans reactions below.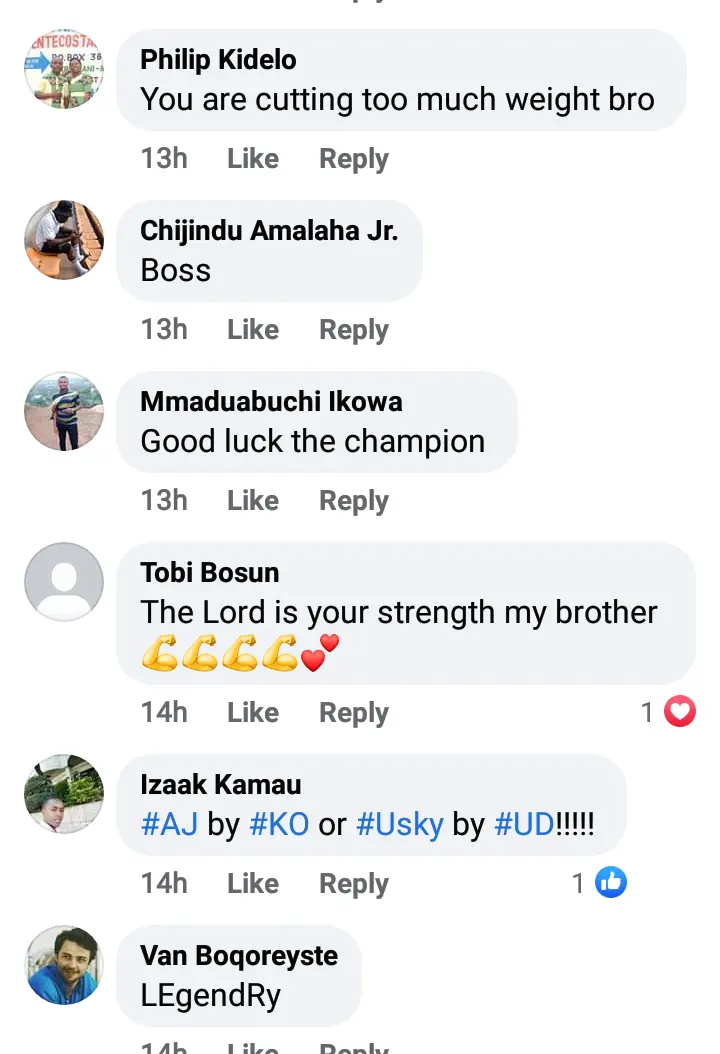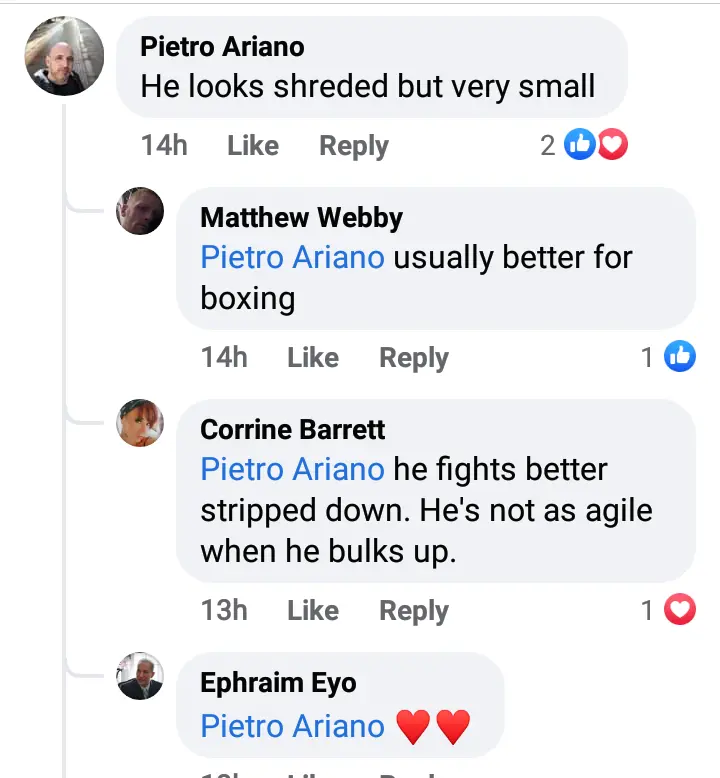 So what do you think about these arguments? Do you agree with most of the fans are saying? Share your thoughts with us in the comment section.