A well known human rights activist, Aisha Yesufu has reacted after Dr Alex Ekwueme Federal University Ndufu Alike, in Ebonyi State, reportedly made Igbo language a compulsory course for all the year one students in the University.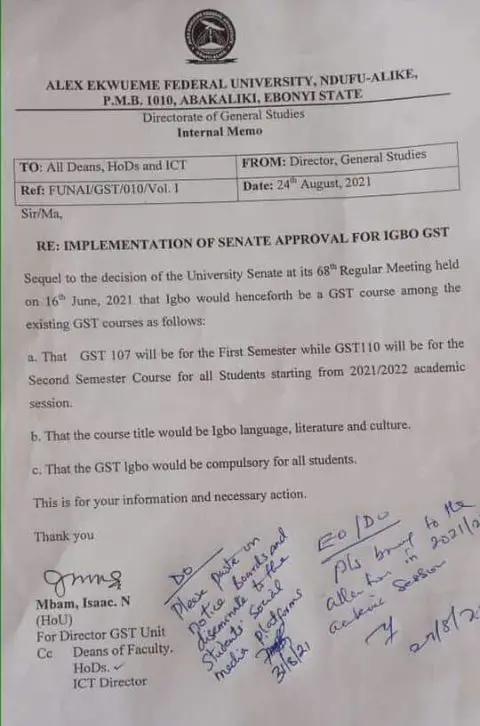 While reacting, Aisha Yesufu kicked against the decision that was taken by the Federal University in Ebonyi State. She asked to know why such decision should be taken in this day and era.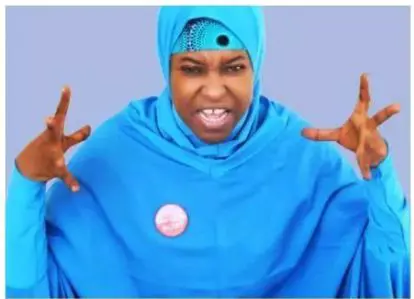 Speaking further, she asked to know whether we are okey with this decision, stating it clearly that our mates are looking for a way to increase educational tourism and have students from all over the world to come to their school. She went further and described the decision as a shameful one.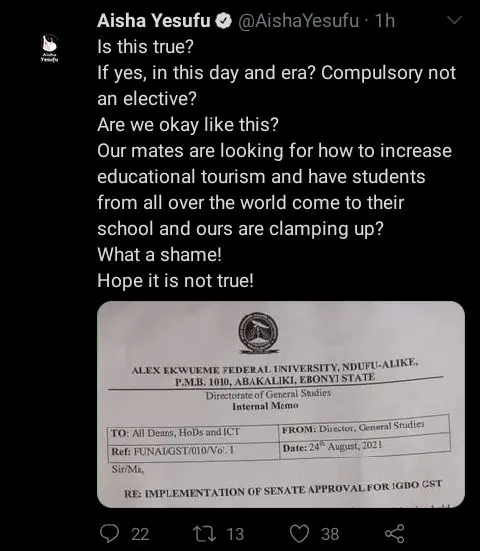 This is really a serious one. But as long as am concerned, I really don't see anything wrong with this decision that was taken by this university. I really think that other universities should do the same. We really need to speak and promote our local languages, because that is our own identity. If foreigners want to come to our universities, they should come, so that they will be able to learn our local languages.