According to a recent report, the newly inaugurated interim leadership of Afghanistan has been rocked by a leadership crisis based on factions. The source revealed that the new deputy prime minister, Mullah Ghani Abdul Baradar, has disappeared following an argument concerning the structure of the Afghanistan interim government.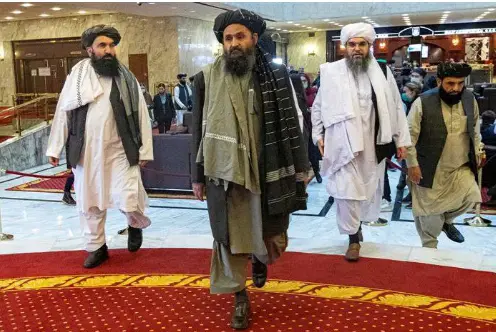 BBC reports revealed that a major rift has ensued between leaders of the Taliban terrorist group over the appointment of the group's interim government in Afghanistan.
The rift between the Taliban co-founder Mullah Baradar Ghani Abdul and the members of the cabinet took place at the Afghanistan presidential palace.
According to the report, BBC revealed that Mullah Baradar Ghani had disappeared from the public after a disagreement with the Taliban's leadership.
According to a source privy to the Taliban group, as gathered by the BBC Pashto, Baradar clashed with Khalil ur-Rhaman Haqqani, the minister for refugees and a popular figure in Haqqani Militant Network. The clash leads to the exchange of fierce words making their followers be at alert, according to the report.
As gathered by the BBC, Baradar left Kabul for the city of Kandahar after the rift for safety.
What is your opinion on this early clash in the Afghanistan government?