The former special assistant to former president Goodluck Jonathan, Reno Omokri has again spoken. According to a tweet he made earlier today, he stated it clearly that Nigeria made a big mistake by not using Fela Kuti to market Nigeria, the same way Jamaica used Bob Marley to market their own country.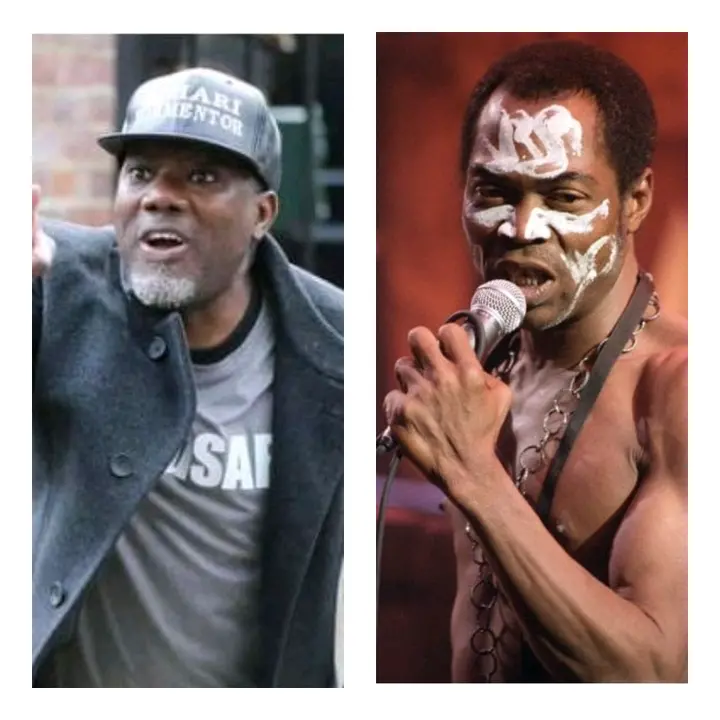 Speaking further, he made stated that Fela was Nigeria's greatest ever artiste, but sadly he is dead now. He then reminded Nigerians that we have Wizkid, Davido and Burna boy, making it known that we should not repeat bad history again. He ended his tweet by urging Nigerians to make use of these three artistes.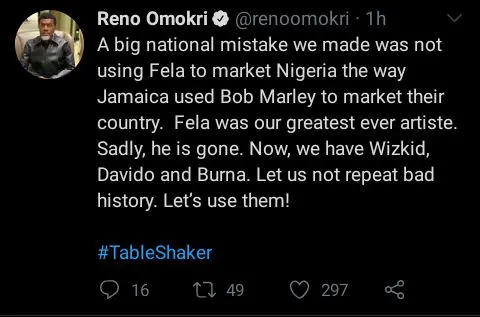 That is a good and wonderful message from Reno Omokri. Indeed Nigeria did not make use of Fela the same way Jamaica used Bob Marley. Bob Marley and Fela were talented musicians, but sadly, Fela was neglect in Nigeria, but Jamaica promoted Bob Marley and made him popular.
Just like he said, now that we have Wizkid, Burna boy and Davido, we should not allowed our past mistake to be repeated again.