Few minutes ago, Big Brother Naija housemate, Cross, was caught on camera standing in the kitchen. Cross cautioned Angel after she tried to disrespect him.
He revealed that he was hungry and wanted to help Queen, who was peeling some potatoes to hasten the cooking process. Queen asked him to get a knife and assist her with peeling the potatoes.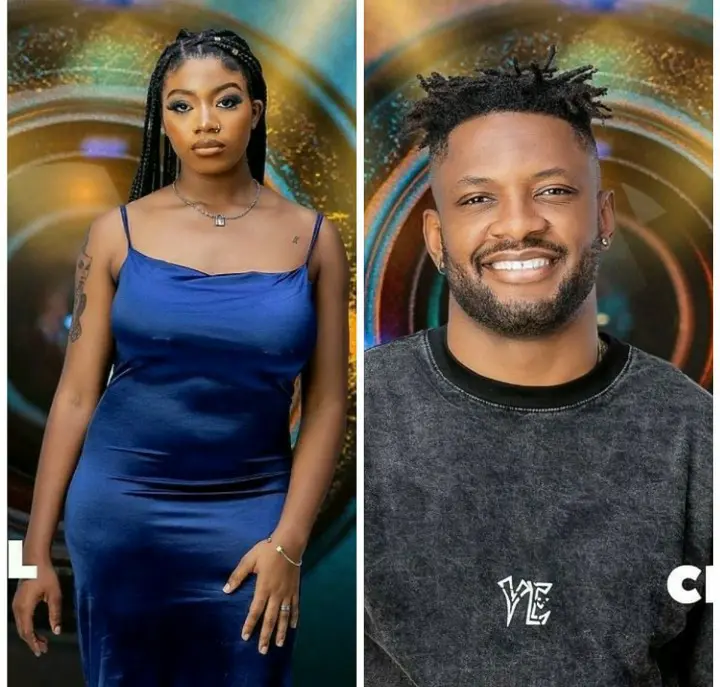 Photo credit:@ Bbnaija/ Angel/ Cross
Reacting to his action, Angel told Queen not to allow him to peel because he will waste the potatoes.
However, Angel's reaction did not sit well with Cross as he tackled her. He asked Angel to mind her business. He also referred to her as a young woman.
@Cross said, "Young woman better behave yourself if you know what is good for you."
Immediately, Angel kept quiet. However, Cross did not allow Angel's opinion on him wanting to assist Queen to hinder him.
Check out some screenshots of the scene below