Life may not give you exactly what you desire, but the beautiful thing about life is that we are all given the will power to change the course of our Destiny. This is the exact story of a 30-year-old lady identified as Amarachi Ihezie. In a recent video sighted on BBC Pidgin's Facebook page, Amarachi narrated her experience and challenges she faced before venturing into "Keke driving" as her source of income.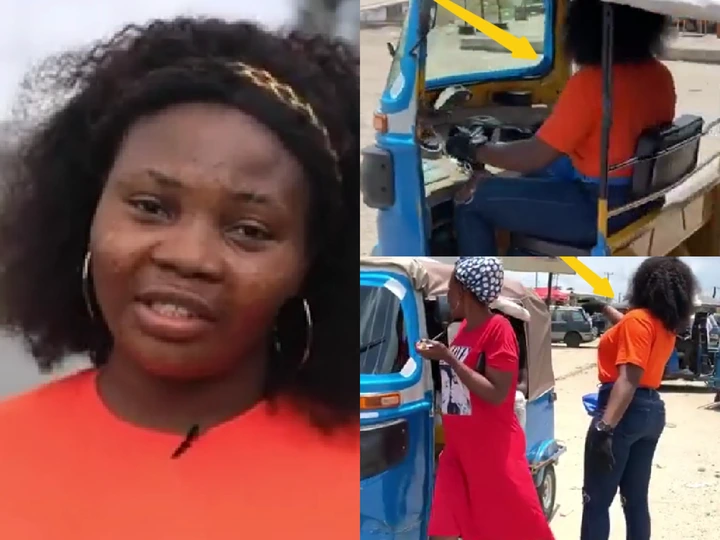 The 30-year-old graduated of Sociology disclosed that shortly she graduated for the university, she couldn't secure a well paying job, hence taking a teaching job. She said she taught in four private schools but was never satisfied with the money being paid to her as salary, couple with the series of queries from school administrators.
According to her, she decided to quite her last teaching job and submitted her resignation letter to the school. Shortly after that, she started hunting for jobs but the money she was offered was not enough to carter for her needs. On this fateful day, while returning from an interview, the "Keke" driver who was taking her to her destination observed that she was not happy and asked what the problem was.
She explained everything to him and told him that she is contemplating on venturing into "keke driving". He advised her to do it, adding that they make a lot from money from the business.
She further revealed that when she told her family and friends about her decision, they... Proceed Reading And Watch Video For more Details.
What can you say to this?