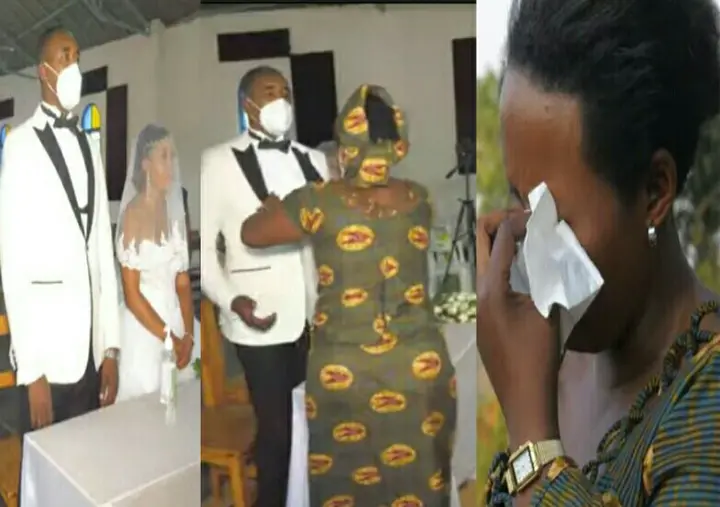 The world is truly a strange and surprising place.
In this article, I will be sharing with you a story of a woman who went into a church and caused a scene after seeing her husband trying to get married to another wife. When she was interviewed by Afrimax English, she narrated.
"My name is Dukuzumuremyi Jenviere. I am a proud mother of five. My husband ran away with two of our children leaving me with the remaining three children to train alone. I searched for my husband and the two of our children he ran away with for years but couldn't find them. I kept asking myself what I did wrong that would make my husband run away from the house.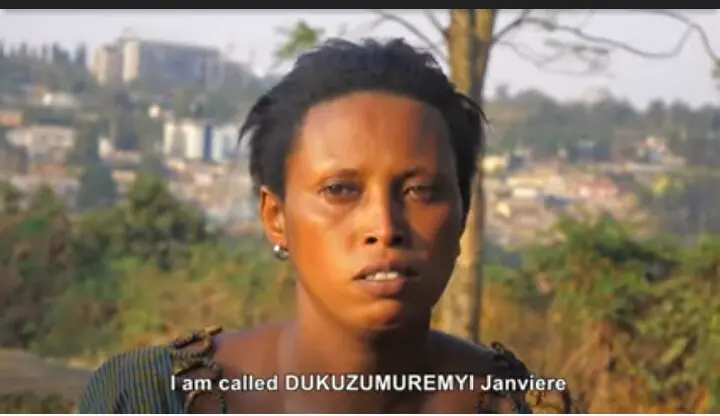 "One faithful day, I was working inside my farmland, and a call entered my phone. When I picked up the call, the caller told me that my husband was about to get married to another woman, and that I should come and witness the white wedding which is ongoing. The caller gave me the address where I can locate my husband and the new wife he is about to get married to.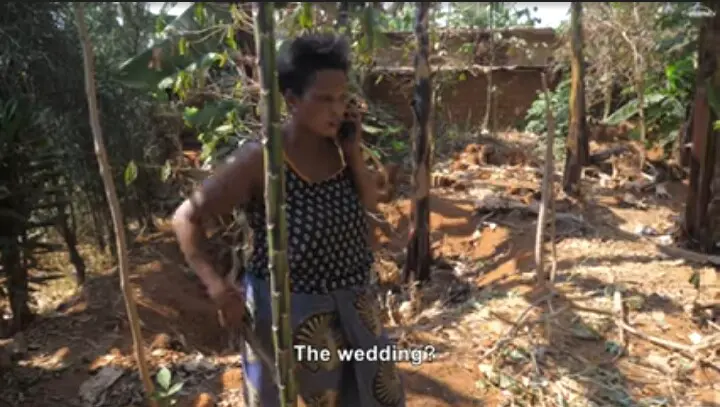 "I hurriedly dropped the call, prepared myself and my three children, and we went straight to the place. When I got to the location and entered the church, behold, it was my husband and a woman beside him, and a priest joining both of them in matrimony. I approached my husband with tears in my eyes. I asked him why he left me and our three kids to get married to another woman, but he said nothing. Because my husband refused to answer my question, I started causing a scene in the church. I held my husband in his wedding outfit, and the church officials came to my husband's rescue. The priest came down from the alter and asked me what the problem was, but I said nothing to him.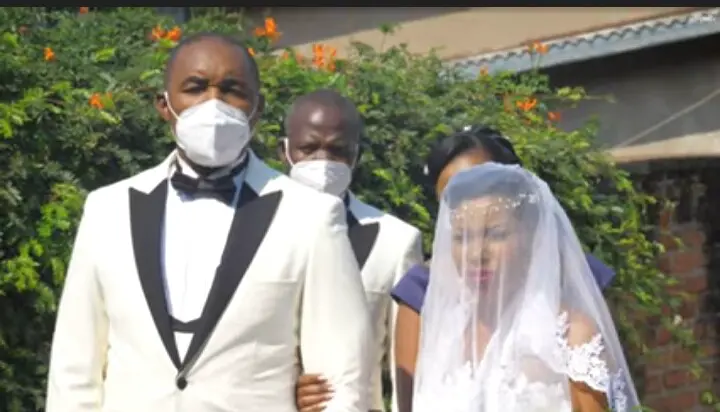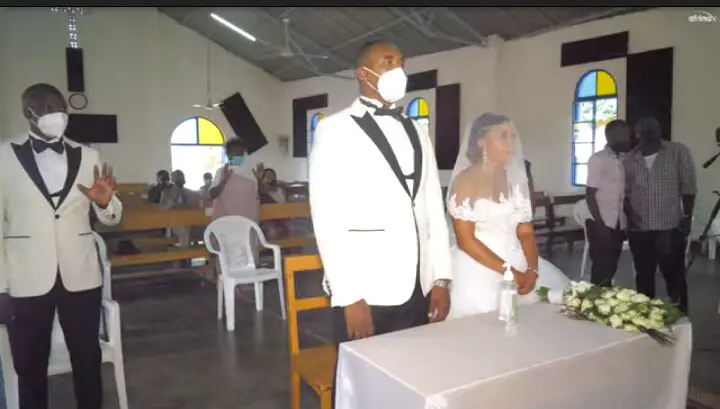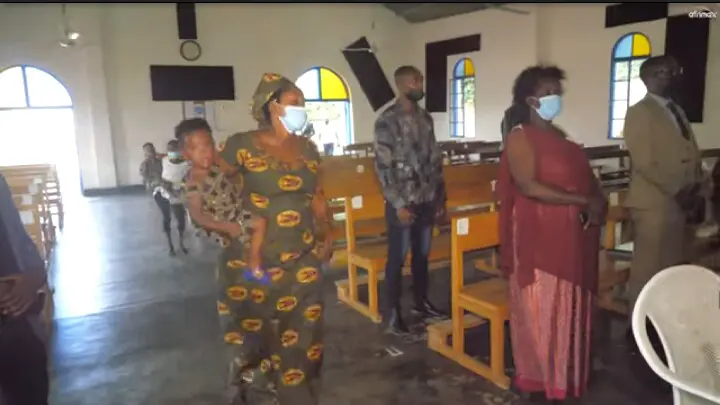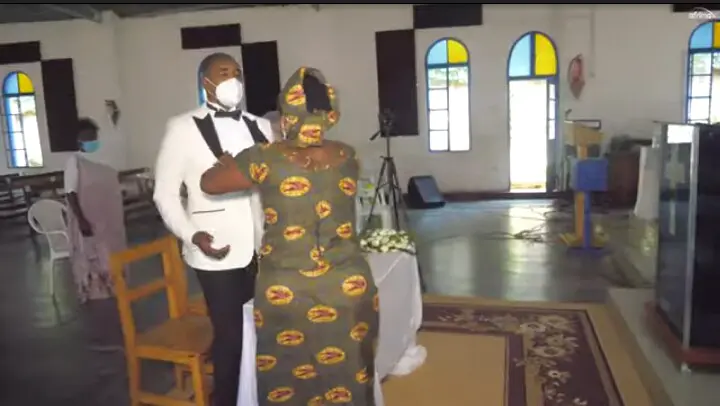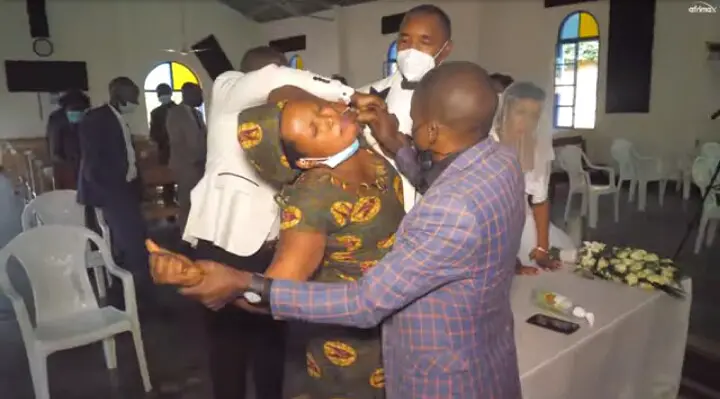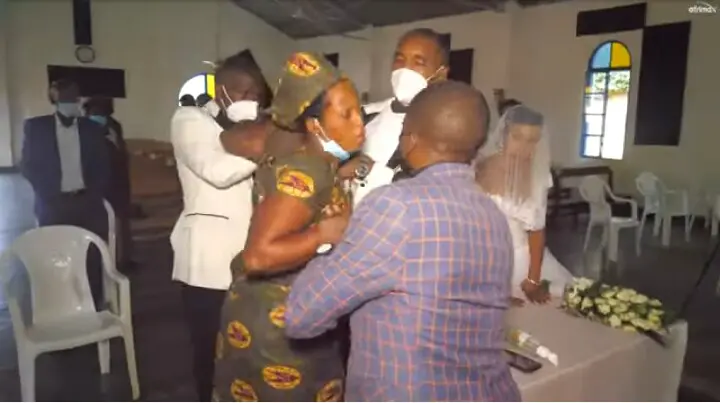 "All I was doing was to scream and question my husband. The priest took me, my husband and the new wife my husband wants to get married to into a quiet room, and he asked my husband if he knew me, and he said yes, but he doesn't want to continue with the marriage with me. Immediately I started crying, and I left the room.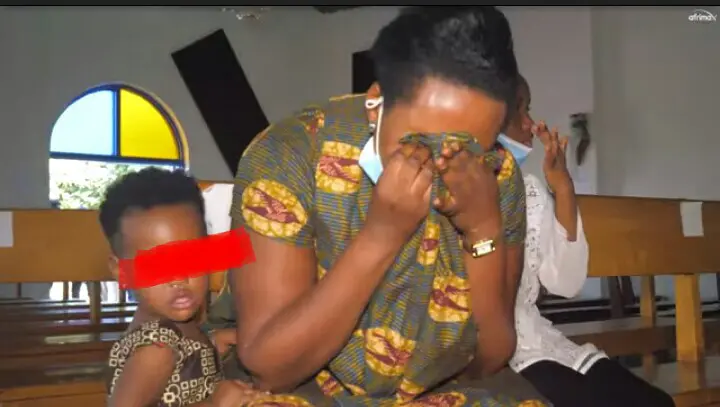 "I came outside the entrance of the church with my three children. I told my husband that he should show me where I can find my two children he ran away with. The church officials told my husband that since we didn't have a divorce, he should make sure he takes care of the three children and me.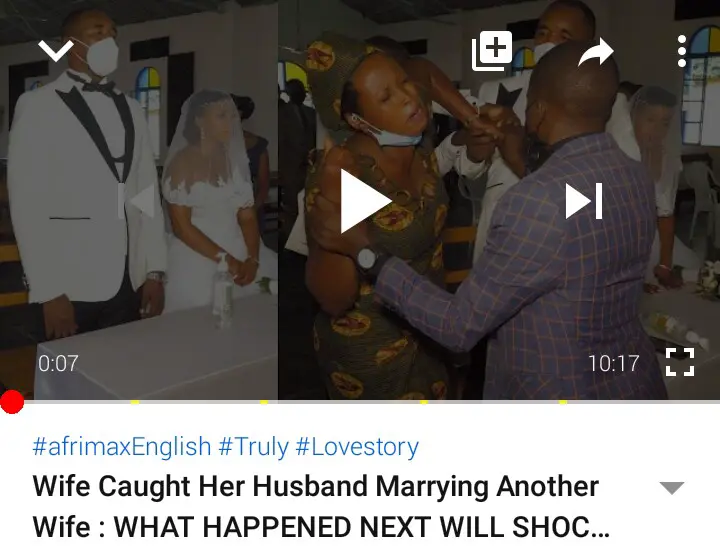 You Can Watch Video Through Link below;
https://youtu.be/pwQodtY0BXc