Three Reasons Why Prophet Racine Will Be Useful To Prophet TB Joshua's Wife At SCOAN
Prophet TB Joshua's wife has been chosen as the new head of the Synagogue Church of All Nations, and it is believed that Prophet Racine will be very useful to her as she heads the church.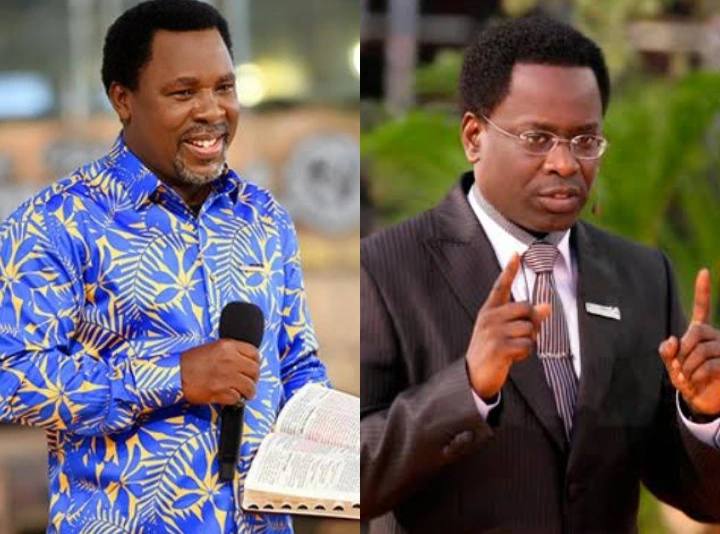 Prophet Racine is one of the five wisemen that were anointed by the late Prophet TB Joshua to work with him when he was alive.
Although Prophet TB Joshua has died and the mantle of leadership has fallen on his wife, it is argued that Prophet Racine will still remain useful to Evelyn Joshua as she heads the church.
One of the reasons why Prophet Racine will be useful to Prophet TB Joshua's wife is that he has shown commitment and loyalty throughout his stay at SCOAN in his capacity as the Prophet's disciple, prophet Racine showed great commitment and loyalty when he became... Proceed Reading For More Details