As a Nigerian, I sat down this morning reminiscing about how Nigeria as a country can be better. I think about our unity and I discovered that we are almost apart, the Southerners are afraid of the Northerners, the same way the Northerners are afraid of the Southerners, this wasn't what our founding fathers envisages for us as a country, so what actually go wrong? Then I try to pen down some solution to solve the problem of inter-tribe hatred in Nigeria, one of the solutions I discovered is the promotion of inter-marriage among tribes in Nigeria. In this article, I will bring a goods example of an inter-tribe marriage that occurs about two years back between a Fulani bride named Fauiza and an Igbo man named Jonathan.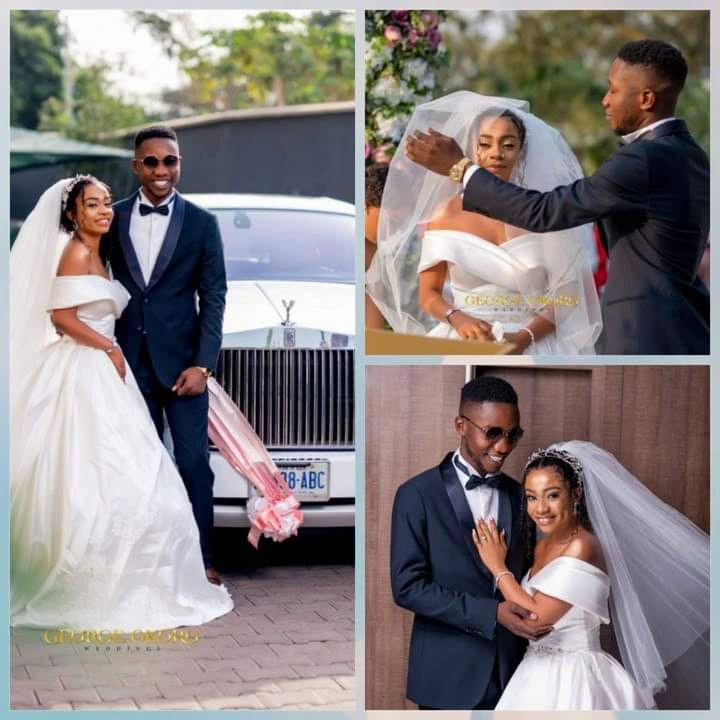 Prelude
In 2019, the viral wedding shoots beautifully captured by George Okoro between the couple was all over the internet, most especially on social media pages. The wedding generated mixed reactions from Nigerians who were very happy that such inter-tribal marriage was being conducted in Yola, the capital city of Adamawa State and was attended by well-meaning Nigerians such as comedian Basket Mouth who was the one that officiated the event.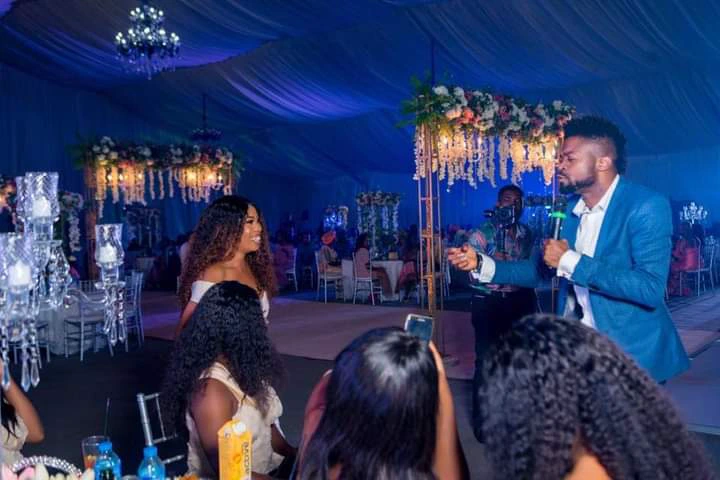 How They Met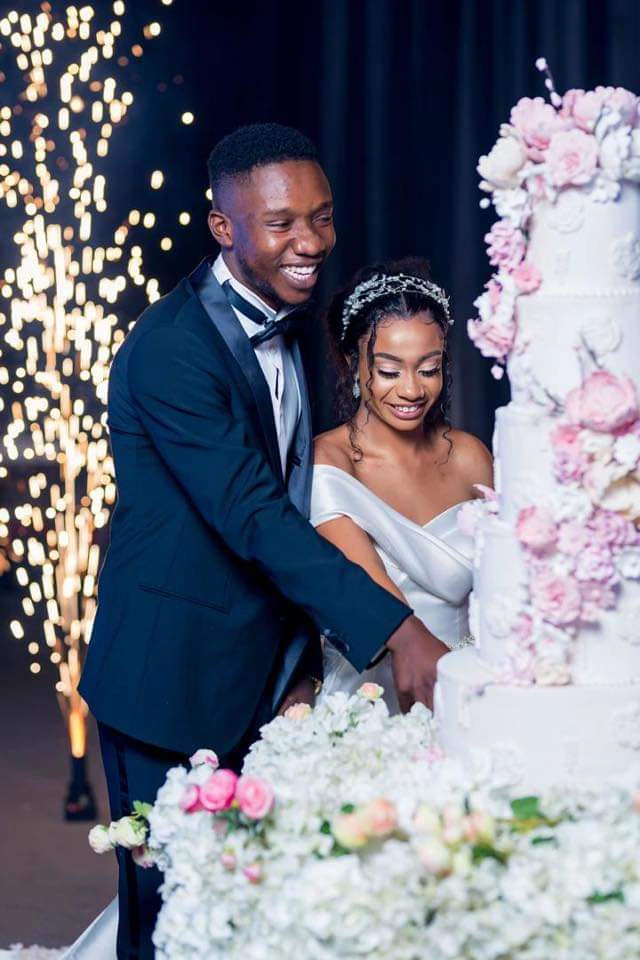 Narrating the detail of how they met, Fauiza said "I met him when I was 16-year-old in Mumbai Airport, we were friends for almost a year. On 5th June 2015, I said yes! I will love to be your girlfriend, I never thought he will mean so much to me that I will be saying yes to him for the rest of my life. He has watched me grow into a woman that I am now even though a Hausa, and he is an Igbo, we always have seen each other as family."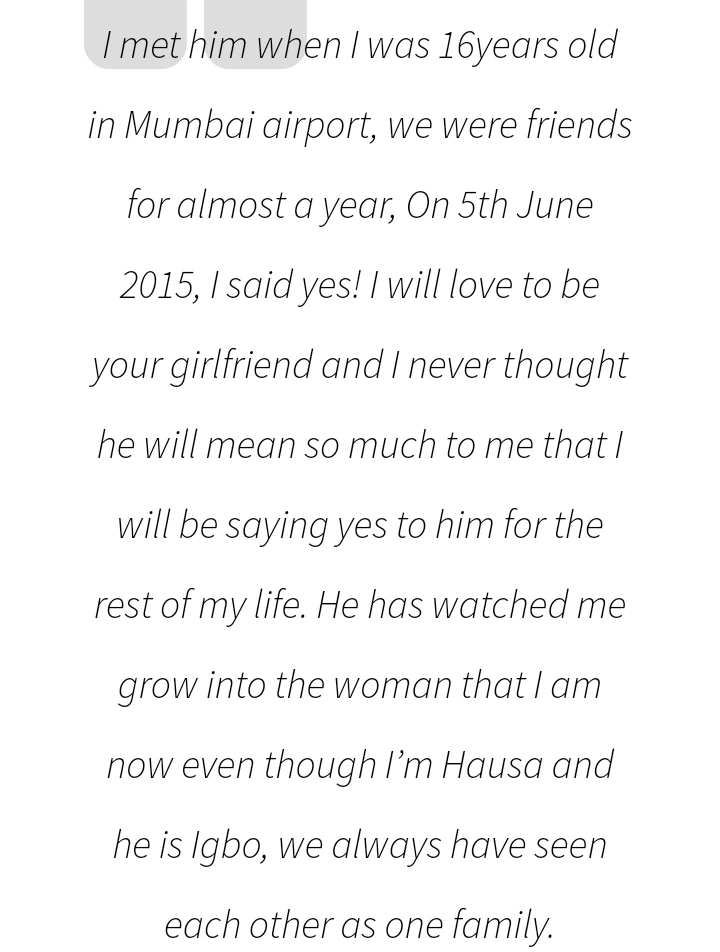 The Wedding
Although the wedding did not come up easily, but it was finally agreed upon by the families. Fauiza and Jonathan walked down the aisle in 2019 by hosting all their loved ones, family and friends to an outdoor wedding ceremony and then later had a fun-filled reception which was filled with the feelings of emotions and attended by dignitaries. Fauiza was on an all white wedding gown while Jonathan was on suit enjoying their day which was tagged #Jozy2019.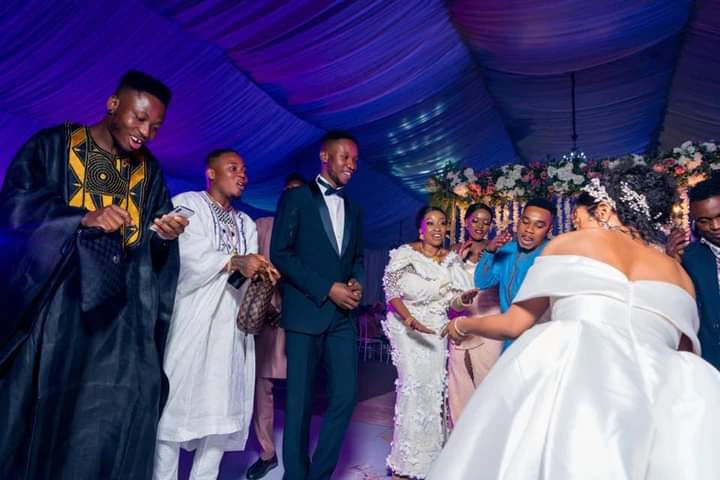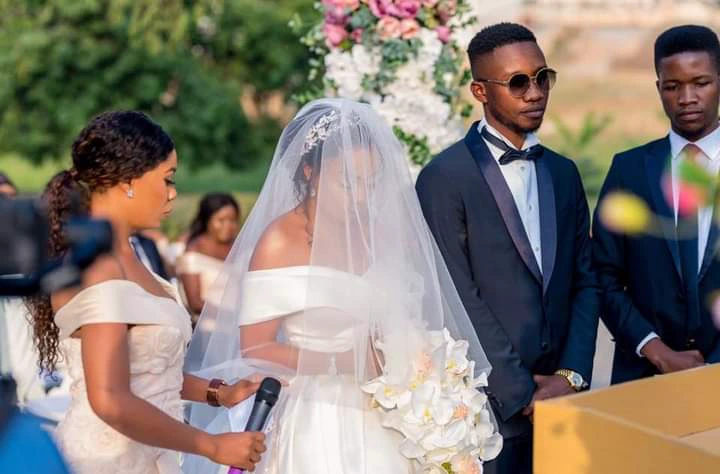 Conclusion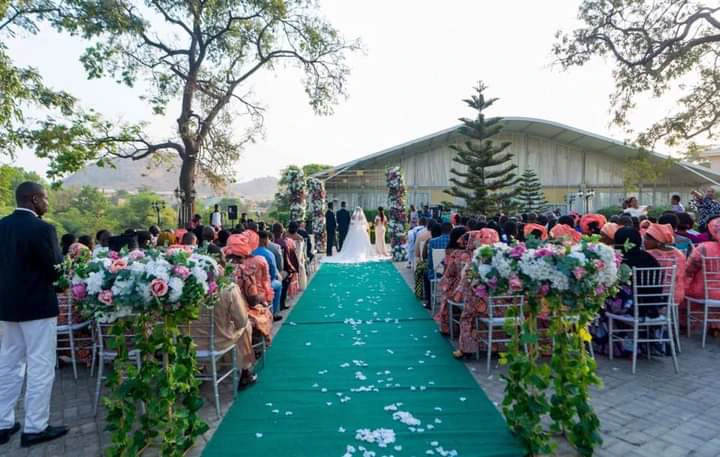 Fauiza and Jonathan's wedding is definitely one of its kind in Nigeria, a Fulani marrying an Igbo? But we have learned a good lesson from the marriage, that tribe is not a barrier to marry someone that you love. Being a Hausa/Fulani or Igbo does not matter, where there is love. We hope to see more of this inter-tribal marriage in the future because it will surely foster unity among Nigerians.