28-year-old Bahijja Abubakar who was stabbed to death by her 17-year-old neighbor, Aisha Kabiru of Shekar Maidaki Quarters, Kumbotso Local Government Area of Kano state has been laid to rest today.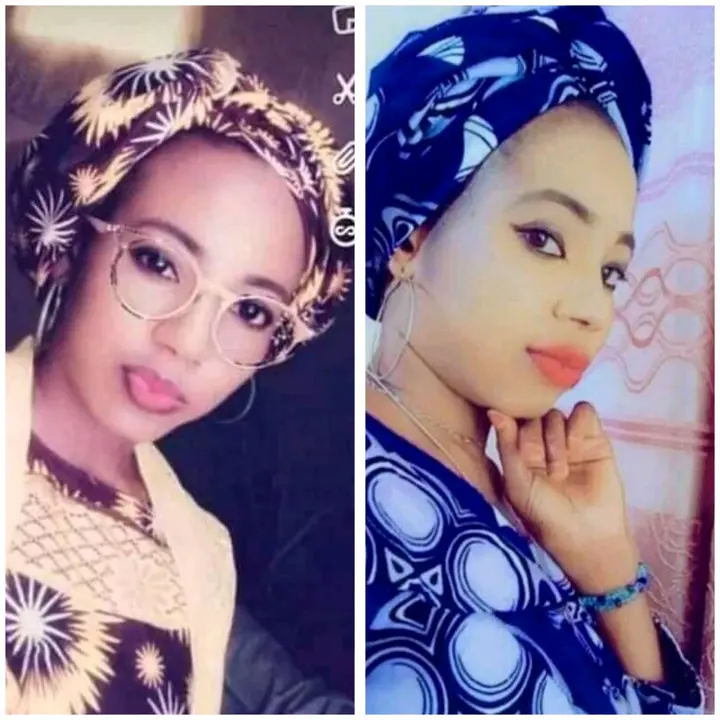 The unfortunate incident was said to have occured on Thursday, after which Bahijja was rushed to the hospital but died while receiving treatment, as revealed by Police spokesperson, DSP Abdullahi Haruna.
The suspect confessed that she had a misunderstanding with the deceased, and as a result, fighting erupted between them.
They were however, settled, but later on, she took a sharp knife and stabbed Bahijja at the back of her neck which resulted to her demise. Having realized her crime, she went into hiding.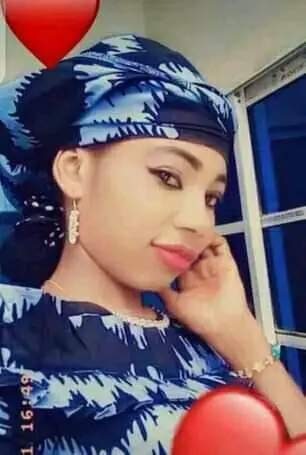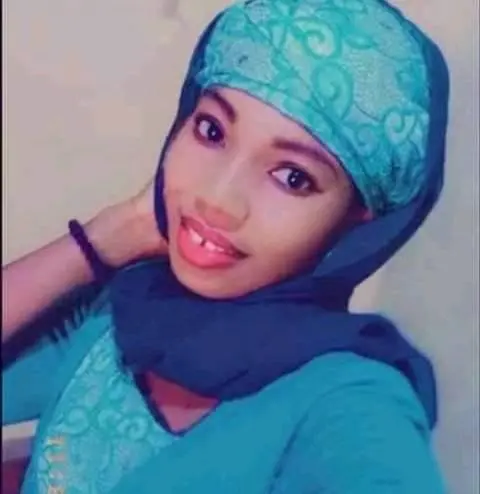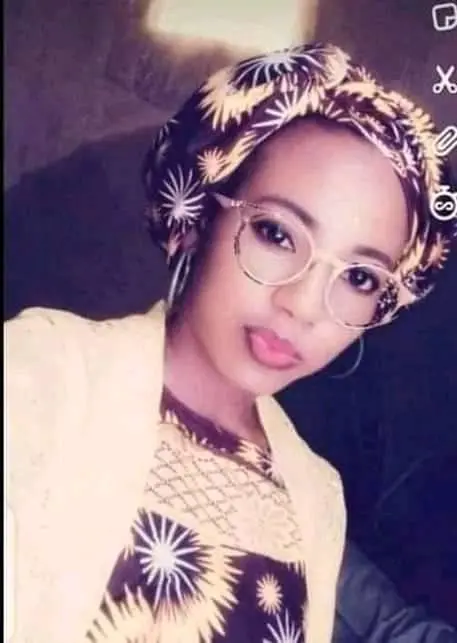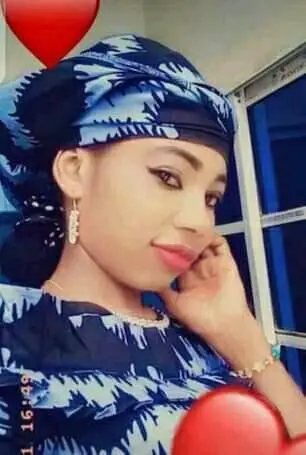 Meanwhile, friends have taken to Facebook to mourn Bahijja. Here are their posts;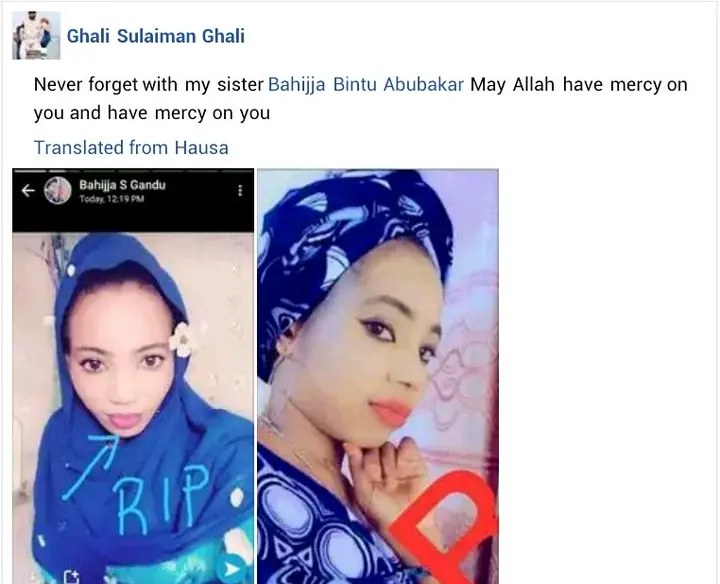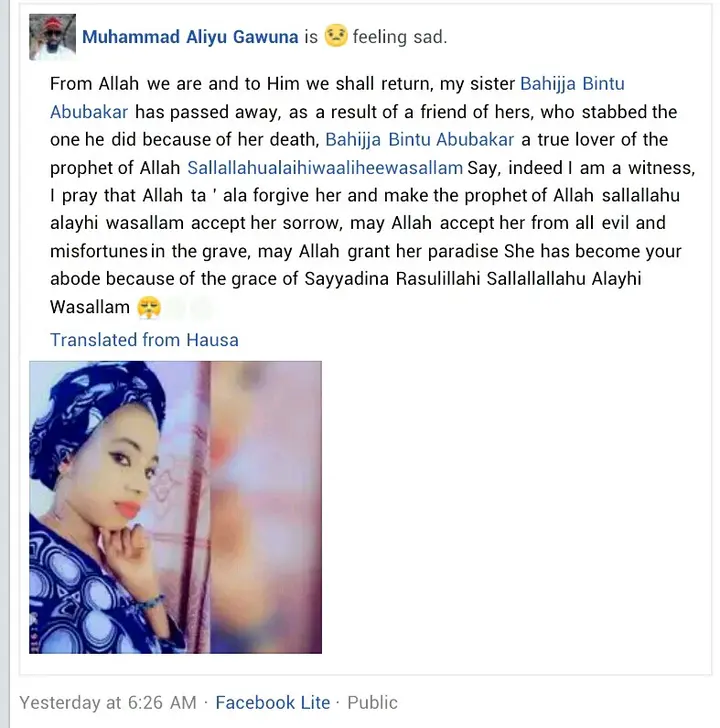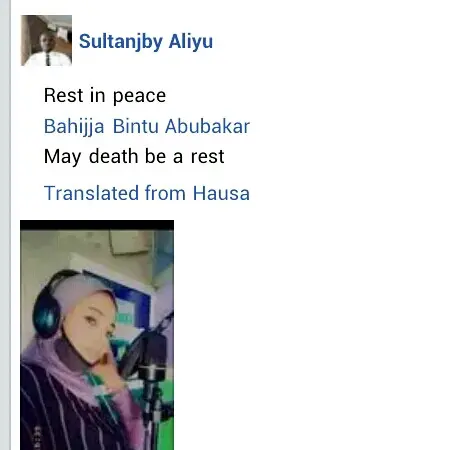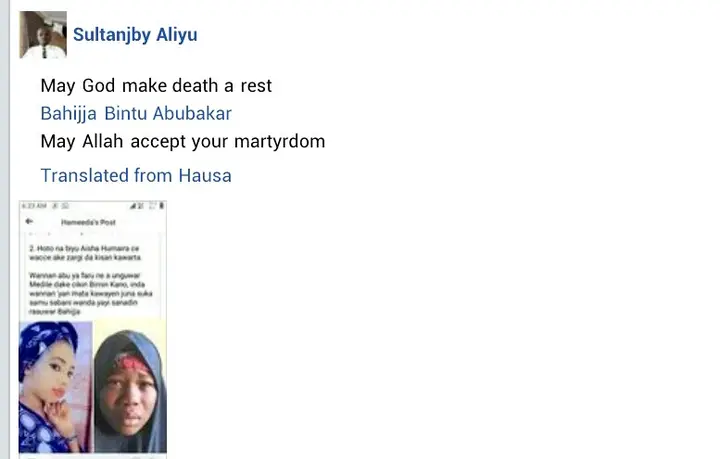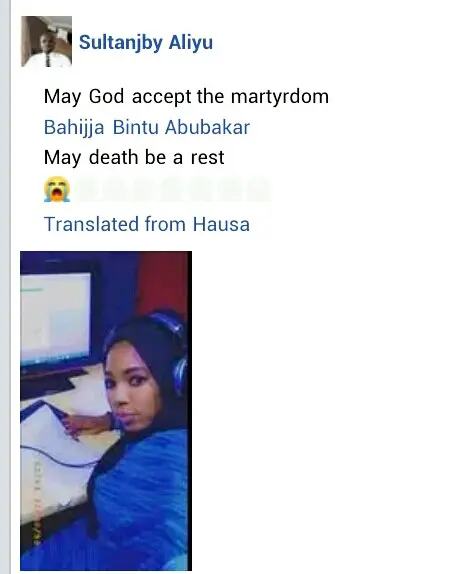 This is indeed a great loss. Nobody saw this coming, not even Aisha Kabiru. It tells us that we should not be involved in issues that will result to fighting because you may not know what the other person has in mind to do to you.
And most of the times, we start feeling remorse after carrying out that action. That is what happened to Aisha Kabiru. After she realized what she had done, she had no other option other than to go into hiding. But the law has caught up with her and she must face her judgement.
We should be careful of not just the things we do but also say, because it might come back to hunt us someday.