Photos of Indigenous Muslim Igbos of Alor-Agu Community in Igbo-Eze south LGA of Enugu State, engaged in Sallah Celebrations. They were all seen performing Eid prayer as stipulated by Islamic injunctions. These photos have proved that religion has no tribe in Nigeria.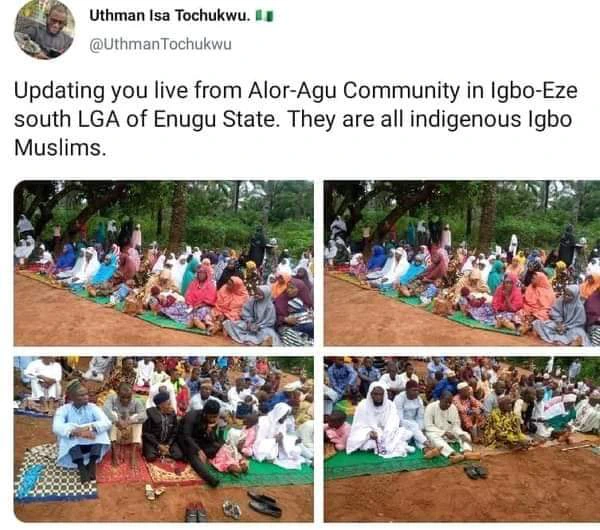 Many Nigerians believed religion is regional, they believe the religion of Islam is peculiar to the Northern part of Nigeria and Christianity to the Southern part of Nigeria. They forget Nigerians are cosmopolitan, most Nigerians families have mixed religion, a father might be Christian while the mother Muslim.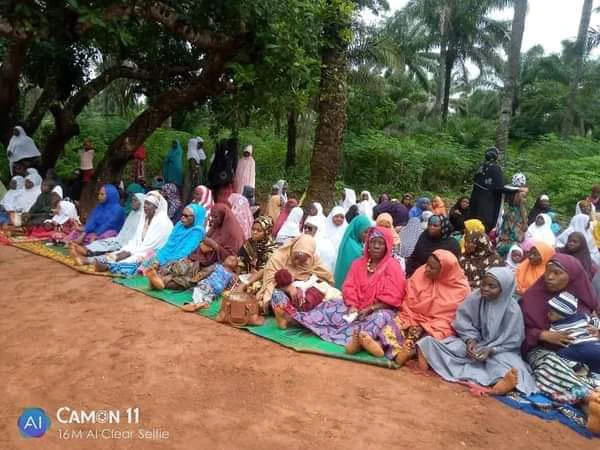 People should be free to choose the religion they want to adhere and practice. Nigeria law stipulate freedom of religion and association, even though it is a secular country, and all religions must be practiced within the stipulated laws of the land. In Nigeria, there are 3 major religions in Nigeria which are; Islam, Christianity and Traditional religions.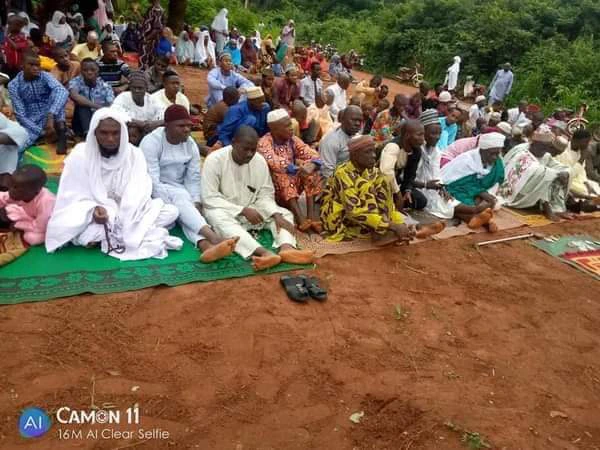 According to statistics, there are thousands of Muslim Igbos who practice the religion of Islam.