"Today Will Make It One Year EFCC Broke Into My House And Arrested Me" -Blord Recalls
Blord has taken to his Verified Instagram page and recalled how the economic and financial crime commission (EFCC) broke into his house and arrested him.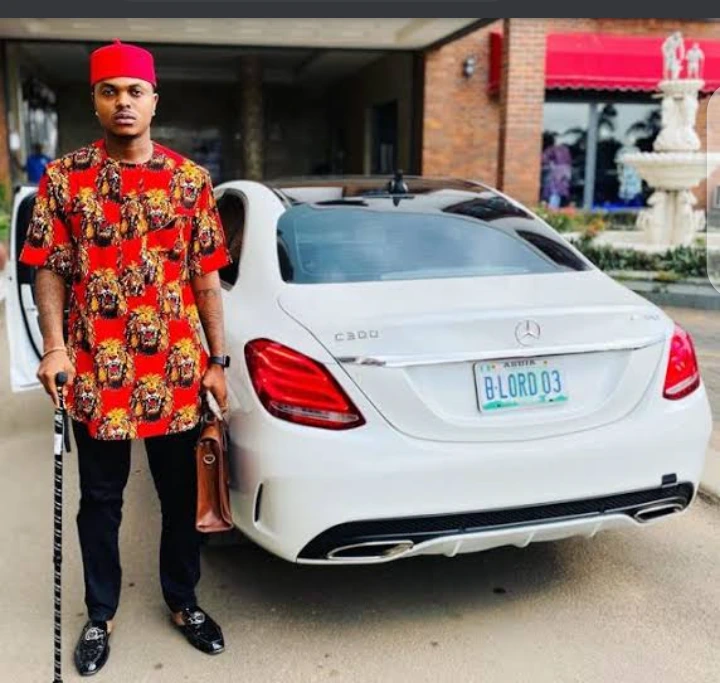 Photo credit - Instagram/@blord_official
Linus Williams popularly known as blord is a Nigerian businessman. He has earned lots of endorsement deals due to his constant posting of controversial articles on social media.
According to a recent Instagram post that was made by blord, he took to his Instagram page and wrote:
"Today being the 31st of
Aug makes it One Year
Efcc broke my house and
arrested me
*The trauma
*The shame
*The pains
*The stress
*Detained for 10days
SiezedThree cars and
released just one
The trauma still affect
me till date , I wish all
of them involved in my
arrest Success in all
their endeavors, I
forgive them from my
heart".
Check out screenshot below: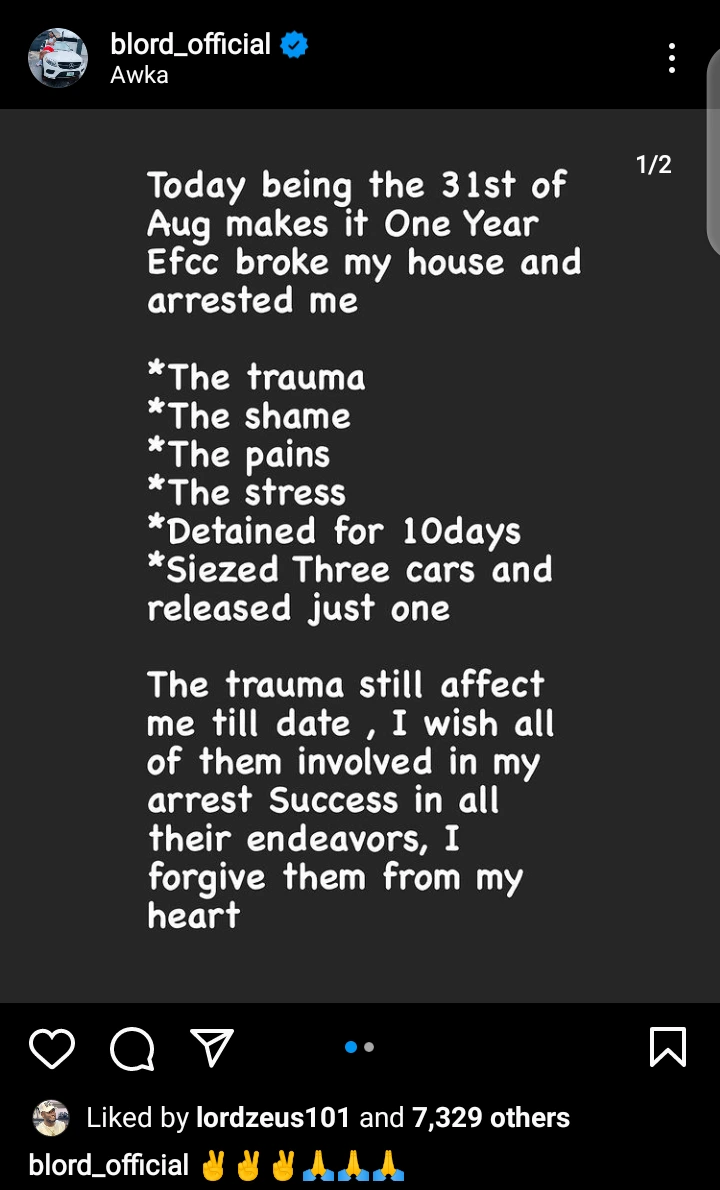 From the screenshot that was shared above, you will clearly see what blord said regarding his encounter with the EFCC.
What do you people think about this?
Kindly drop your opinion below the comment section.
Do not forget to share this article in other social media platforms for awareness.