A Man identified as Patrick Markson has allegedly killed himself right after he murdered his wife. This happened on thursday morning in their home in Yenegoa. The saddest part is that the couple has 6 children together and they will be orphans from now onwards.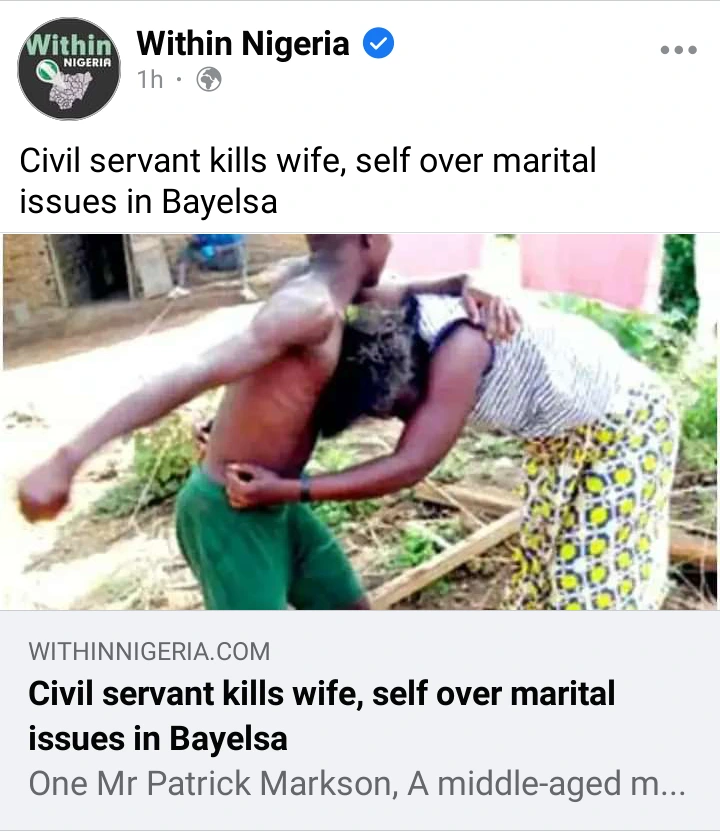 According to the article shared by Within Nigeria on facebook, late Mr Patrick used to be a civil servant for the Yenegoa Local Government Area Council. Sources said that he used a hammer to hit the head of his Wife while she was fast asleep, after using the hammer on her, he watched as she bled to her death.
After he killed his Wife with the hammer, Mr Patrick then proceeded to drink a poisonous substance. The poison substance is Identified as an insecticide called Sniper, after he drank that poison he went ahead to lie down on the same bed with his dead wife.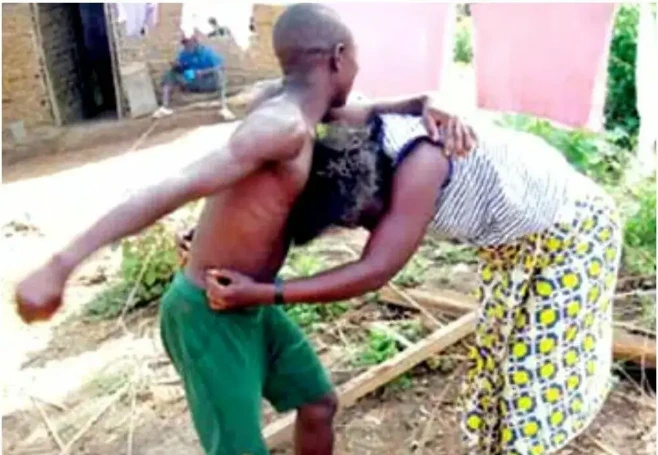 Mr Patrick's wife is Identified as Hannah Markson and she was 35 years old before she died. The Woman was from Okotiama community in Yenagoa, the state capital of Bayelsa
A witness shared what he knows about the relationship between Mr Patrick and his Wife before their death. According to the witness Identified as Mr Victor Kubor, he explained that Mr Patrick previously complained about having issues with his Wife 2 weeks ago. He explained that he was surprised to hear that the couple had died because he promised to talk to Mr Patrick before his death.
Mr Victor revealed that it was one of his friends that even called to inform him that Mr Patrick and his Wife were dead. The man said that Mr Patrick beat up his wife until she died, then he proceeded to drink sniper (Insecticide) after commiting the terrible crime.
The sister to late Mrs Hannah revealed that her sister had no issues and she was a gentle lady. She further explained that they were both frying Garri together the previous day when her sister's husband called them, Mr Patrick informed his Wife to bring Garri home for their consumption. Later in the morning she received a call from her sister's son telling her that both their Mother and Father were dead.
The deceased have turned their 6 children into orphans and some of the kids are still going to school. This will definitely affect their children alot in life because it is not easy to lose one's parents at the same time. Hopefully the family members will be able to cater for them and treat them well.